Despite recent market increasing Tesla's stock, a Wedbush analyst set a new purchasing target at $1,250. Tesla's stock continued Monday's price climb and broke the mark and hit above $1,110. By market capitalization, the firm passed Toyota and became the most successful car maker.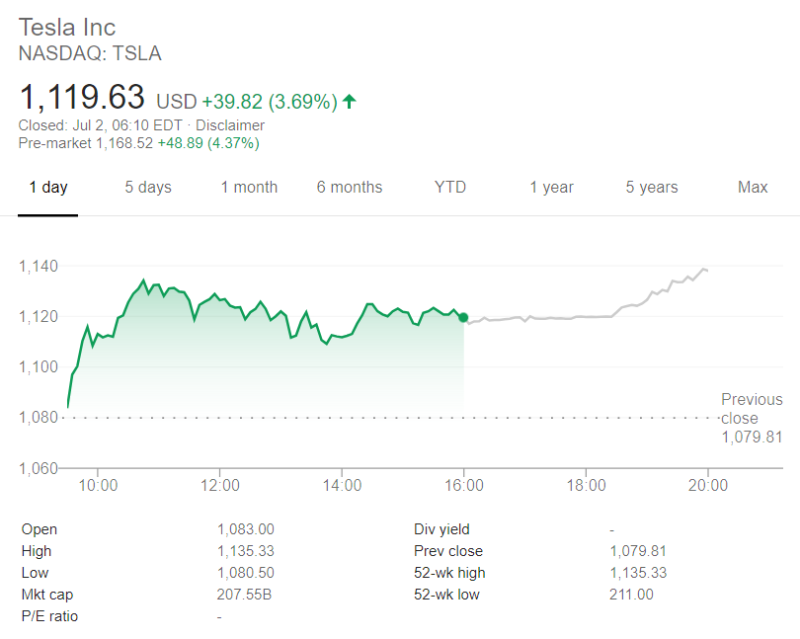 Image source: Google Finance
The planned price increase is based on Chinese demand for the product, as well as an update from the upcoming Tesla Battery Day, which may affect future models in the electric car market as a whole. 
Moreover, on Monday of this week, the company's stock began to actively grow dues to the leaked correspondence. It said that Elon Musk is going to discuss splitting of the company's shares with shareholders.
At the same time, trading on Thursday is continuing with positive dynamics. On premarket stock, growth has not stopped.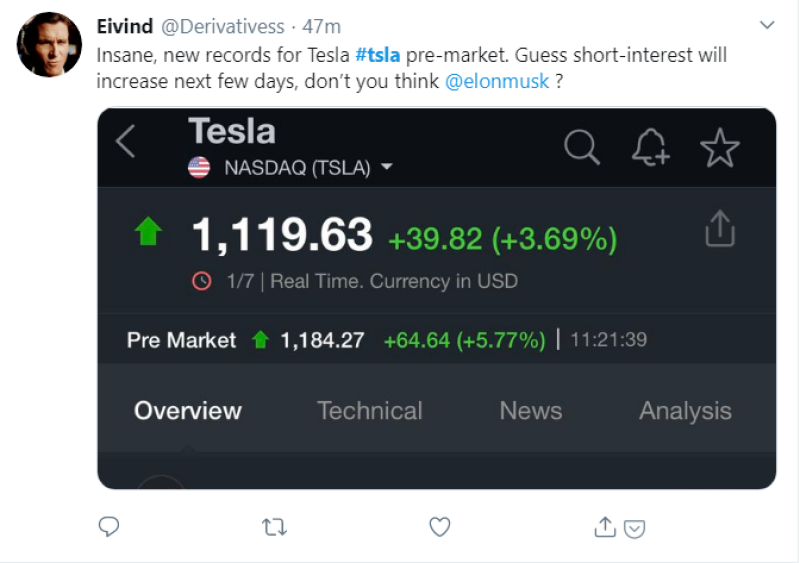 Image source: Twitter @Derivativess
Let us recall that the Tesla's market capitalization exceeded $200 billion for the first time  and thrown overboard such giant of the automotive industry as Toyota.