Captain Solutions reports that three tech stocks have become the most popular ones among experts, analysts and traders, based on Twitter activity.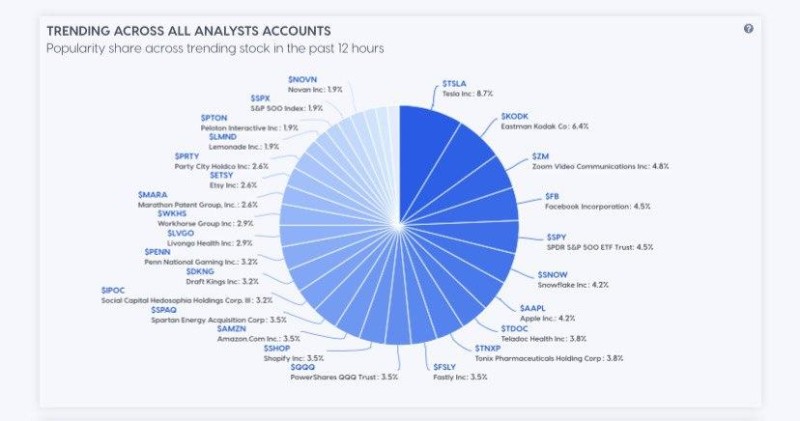 Image Source: Twitter 
Tesla Is the Most Popular 
Despite the rapid growth in the company's share prices in August, which climaxed after a share split that brought the company more than 10% in one day, Tesla is now under serious pressure.
However, stock is now on the upswing, having managed to rally nearly 34% after a record drop. While the shares of other tech companies continue their slow decline, Tesla is looking up.
Besides, interest in the company's shares is fueled by the approaching Battery Day, which is scheduled for September 22. Mr. Elon Musk promised that many pleasant surprises await investors during Battery Day:

Image Source: Twitter @elonmusk
Kodak Is Back in the Game
The second most popular stock among experts was the one of the Kodak company. In August, the company's shares jumped by more than 2,700% after the Trump administration announced a $765 million government loan to the company to manufacture drugs in the United States.
After that, the company's shares fell by almost 90% upon an investigation launched against the company's management in connection with the insider trading. However, this week an official report refuted all SEC suspicions, so the stock is up more than 90% again in a few days. Apparently, this is what caused the popularity of the discussions.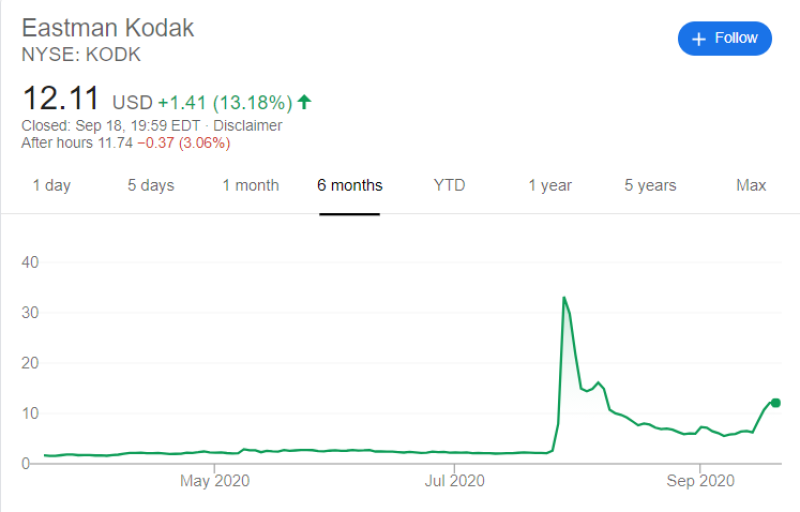 Image Source: Google Finance KODK 
Nevertheless, not all experts are confident in the continued growth of shares. Gary Black, the former CEO of Aegon Asset Management, believes the current growth is unjustified and reminds that the loan is not yet a settled issue: it will be postponed until after the elections, and if Joe Biden takes the presidency, it is highly likely that nothere will be no loan at all.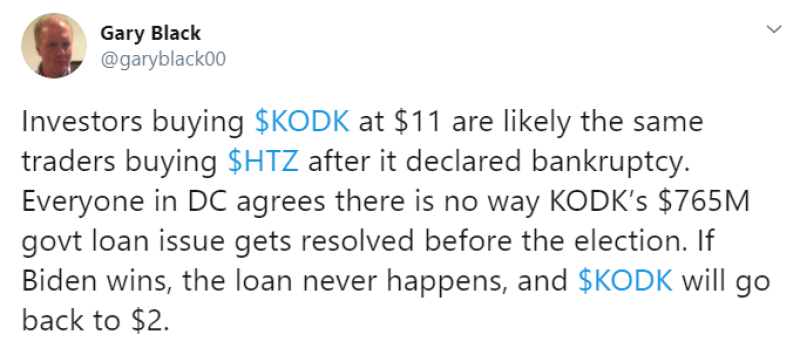 Image Source: Twitter @garyblack00
Zoom Looks Good Even After Correction
Finally, Zoom closes this top three chart of the most discussed stocks on Twitter. The company's shares have performed extremely well throughout the year, with the most recent spike in growth at the end of August following the release of Q2 financials.
The results exceeded all expectations of experts. Lately, shares have been volatile along with the market, but they still show positive dynamics. Stocks have recovered almost completely from the correction in early September. Over the past two days, Zoom's price has risen by more than 12%.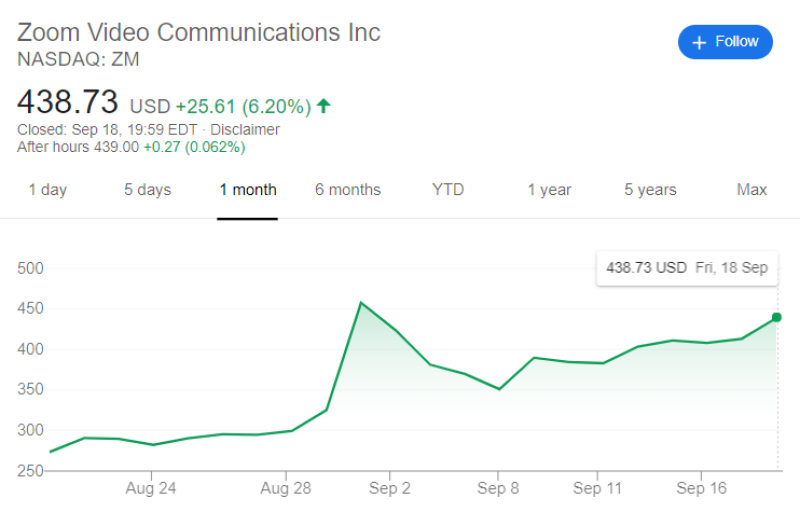 Image Source: Google Finance ZM