Stocks of Nio, a Chinese electric car maker, rallies for the second day in a row after the secondary public offering.
Nio's Stocks Fell to $17
Yesterday, the price of Nio's shares fell to $17 after it became known that the company will issue more than 100 million shares on the American market in the form of ADS (American Depositary Shares).
The volume turned out to be higher than the one announced earlier in the press release, which meant that the placement occurred at a reduced price, which led to a fall in the market price. Nevertheless, during the day, the shares managed to win back the fall and closed at a price above $19.
New Rally to All-Time High
Today, the rapid growth of Nio shares continued. Apparently, investors believe that even after the increase in the number of shares in circulation, the company is still not highly valued. Today's growth is over 5.7%. This allowed the stock to get close to the all-time high, which is $20.44.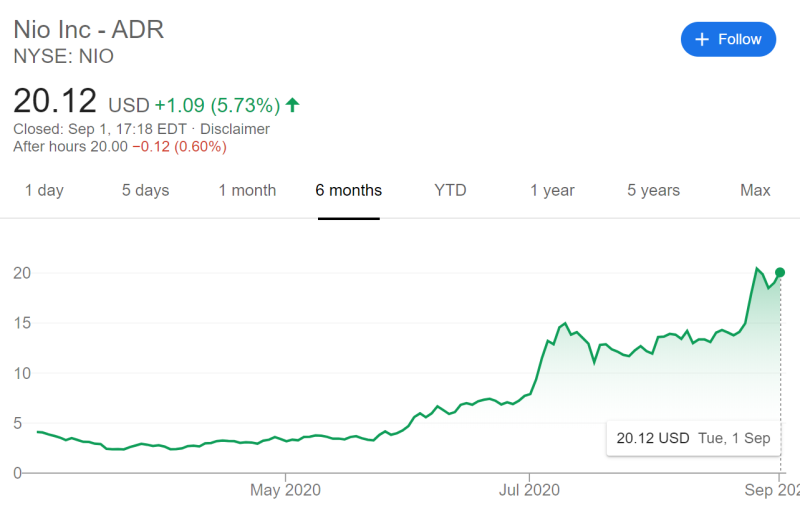 Image Source: Google Finance NIO
The company raised about $ 1.5 billion from a secondary public offering. The company plans to use this money to increase its stake in Nio China, as well as to expand its own business.