Technical Analysis Predicts Growth to Nasdaq
@mardermarket, trader and co-founder of the Market Watch news portal, notes the positive dynamics emerging in the Nasdaq Index, one of the main indicators of the state of the US economy as a whole.
There are few things as classic in life as the Nasdaq forming a cup-with-handle in mid-October amid uncertainty (e.g. a war or the economy), in this case the election, growth-stock strength, and just ahead of the historically bullish Nov/Dec/Jan period #stocks Chart MarketSmith @mardermarket via Twitter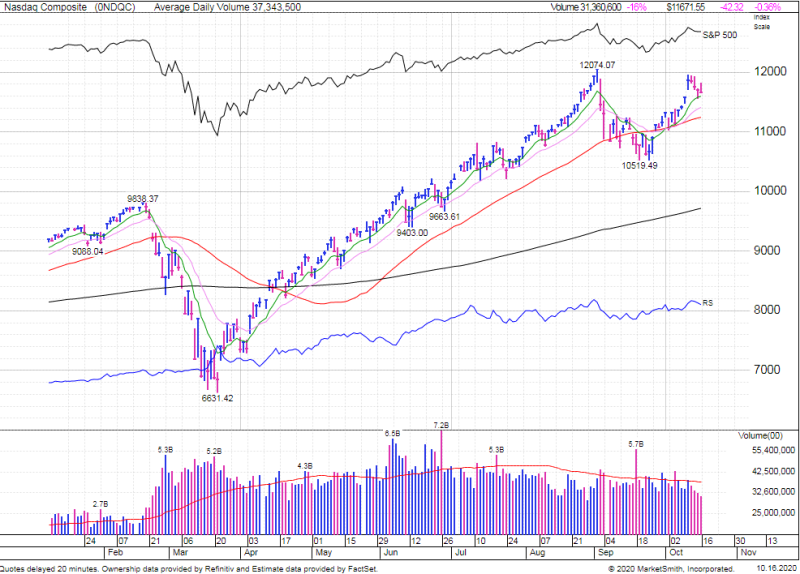 Image Source: Twitter @mardermarket
  He notes that a technical cup figure is forming in the market against the background of uncertainty about the outcome of the dramatic US presidential elections, which has already passed the bottom, and now the Nasdaq is rising along the right 'wall'. He believes that the traditionally strong bullish months of winter, as well as a definite election result, will help the index shoot towards the end of the year, which will lead to its rapid growth.  
A little later, the analyst clarified that he does not claim that all these events will unambiguously happen, however, if any of this happens, it will still be a fairly strong bullish signal.

Image Source: Twitter @mardermarket
S&P 500 Is Ready to Fall
Earlier, another analyst, @MacroCharts, predicted that the S&P 500 could collapse. He drew the attention of followers to the fact that there was a serious gap in the index. On the one hand, the index itself has long since recovered from the March crisis and even from the September correction. On the other hand, about 40% of all stocks included in it are still below the 52-week highs. Therefore, the analyst believes, any serious sale can lead to a massive correction of the entire index.