Any Selling Might Cause Massive Correction
Market analyst at @MacroCharts is pointing out to Twitter users that the S&P 500 may be on the verge of disaster. It shows that despite the overall market rally, which has already generally recovered from the September correction, more than 40% of S&P 500 stocks are still 20 percent or more cheaper than their a 52-week (1 year) highs.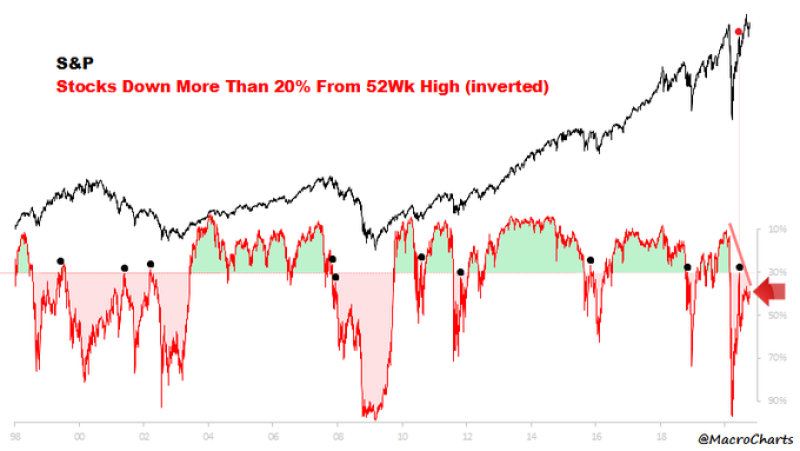 Image Source: Twitter @MacroCharts
This creates the largest gap between the continuously growing market and the still weak position of almost half of the companies. The analyst believes that now any negative information can lead to a powerful correction, the sale will cause a chain reaction, from which the entire index, which includes the 500 largest companies on the US stock market, will tumble down.
A massive 40% of $SPX Stocks are still down >20% from their highs.This gauge peaked in JUNE – it's not just a narrow market, it's one of the weakest in history. Unless there's substantial improvement soon, ANY selling of the few remaining leaders could trigger a Major decline. @MacroCharts via Twitter
Only 5 Companies Contributed to S&P 500 Growth this Year
It was previously noted that since January 2020, only 5 companies in the S&P 500 index have grown by more than 40%. At the same time, the total capitalization of the remaining 495 companies, on the contrary, decreased by several percent, eventually failing to finally recover from the spring crisis.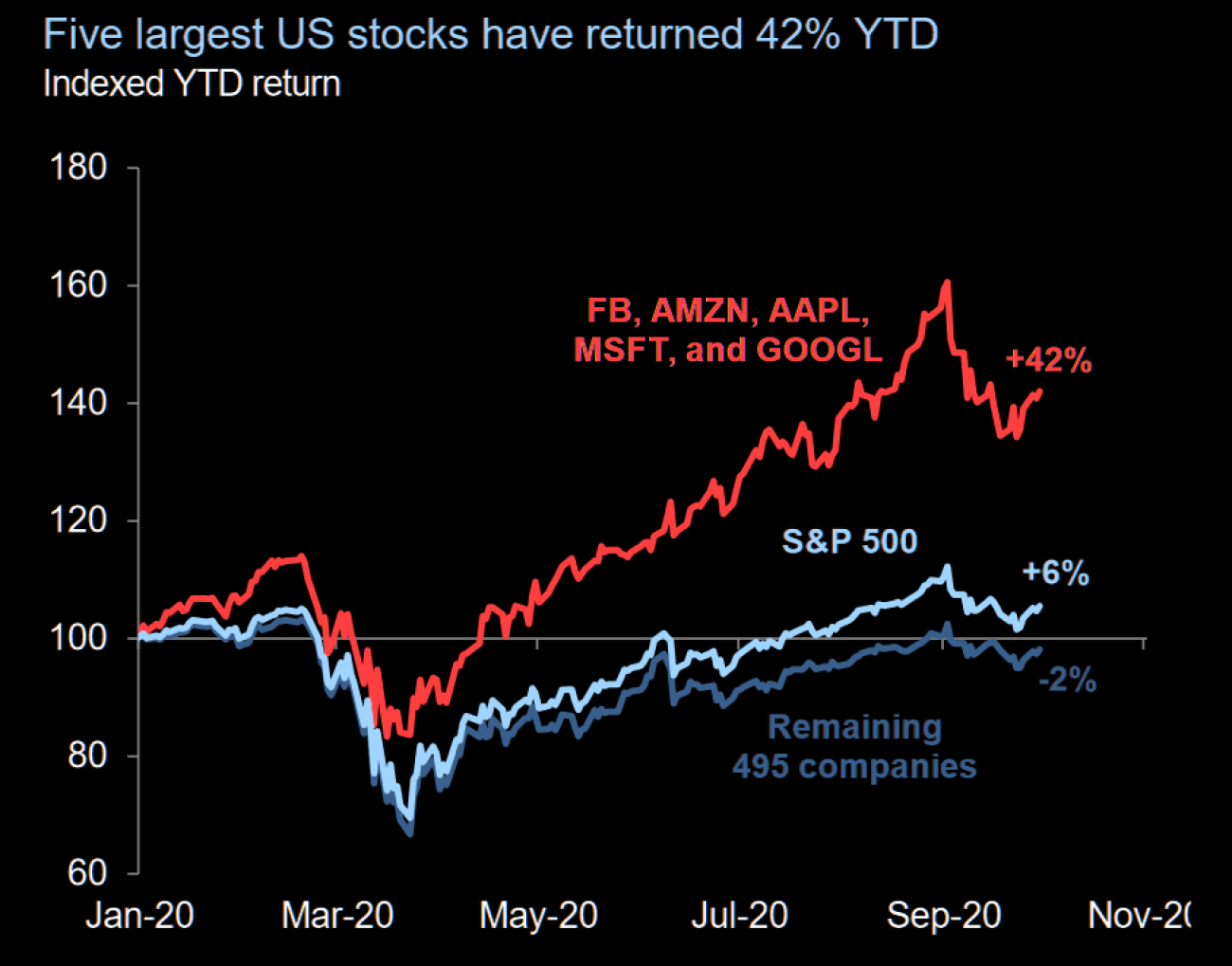 Another Forecasts of SPX Fall
@MacroCharts is not alone in suggesting that the S&P 500 could collapse, falling even below March lows. Yuriy Matso, market analyst, noted that the S&P 500 may collapse with terrible force. He tweeted that the index formed a similar pattern in the 70s of the last century when the stock market crashed.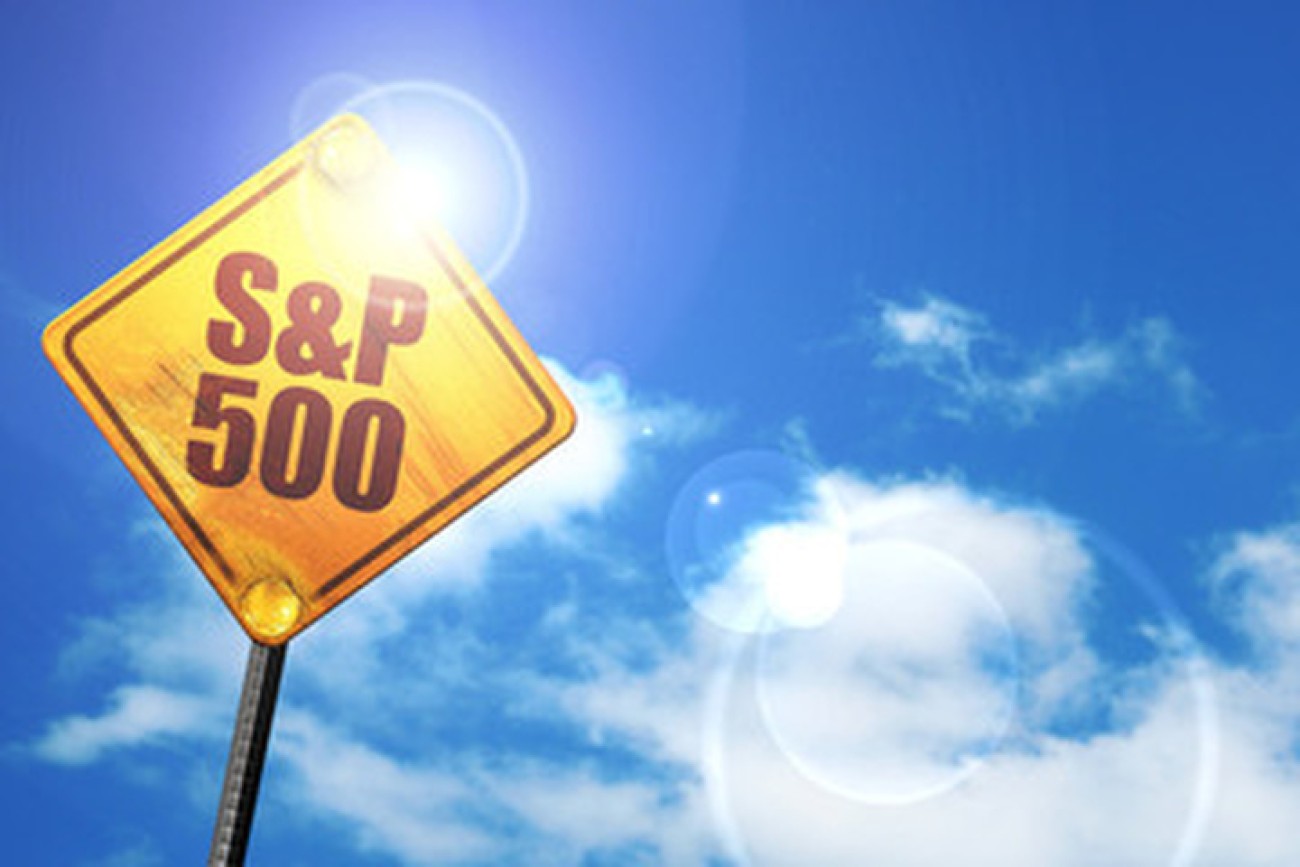 The market volatility is characterized by an increase and is depicted as two trend lines-ascending and descending. This usually happens when protection prices rise or fall significantly.