Michael Novogratz, a prominent investor in crypto, correctly anticipated bitcoin's growth over $10,000 level in one of his recent tweets. He also claimed that 'turmoil in the USA adds to the narrative'.

Michael Novogratz's Tweets on Bitcoin.
BTC looking bullish
Novogratz is famous for being vocal about Bitcoin both in the positive and the negative contexts. He was referring to Bitcoin as 'digital gold' and a 'small miracle'. Still, he halted his crypto hedge fund and was pretty bearish at the end of 2017.
A few hours ago, Michael tweeted his rather positive outlook for Bitcoin. He posted it just before BTC took out the psychological level of $10,000. Notably, Novogratz considered once Bitcoin reaches $10,000, its growth will be accelerated. He even urged his followers to 'get on the train'.
Michael pointed out two factors that he thinks will contribute to Bitcoin's bullish moves. First is the budgets' imbalances. Most likely, Novogratz referred to the extensive quantitative easing.
He is not the only one to link the Fed's printing to potential surges in assets that people view as a hedge like Bitcoin and gold. However, his recommendation to watch bitcoin/gold ratio signals that he leans may be leaning more to the digital than the traditional gold.
Another factor mentioned by Michael is the current unrest in American society. The death of George Floyd launched a series of riots and looting across the country. In such circumstances, it's reasonable that people might want to use bitcoin to conceal their financial activity.
Are people looking to buy BTC?
Michael's assumptions appear to be correct. Americans seem to pay more attention to bitcoin with the uprise in tensions. Google trends show that their interest reached pre-halving levels at the beginning of June.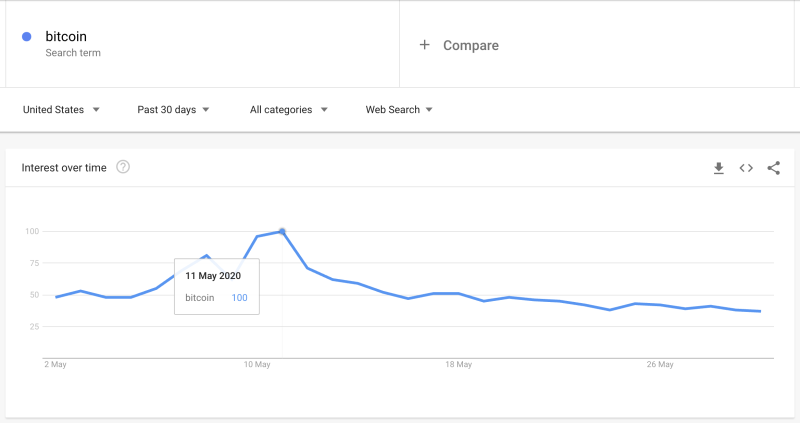 Courtesy - Google Trends.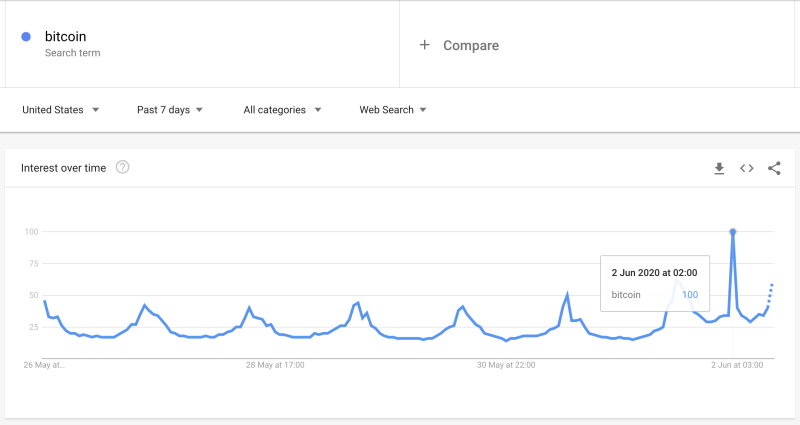 Courtesy - Google Trends.
In a similar situation in Hong Kong, there was a short spike of interest in bitcoin amid protests. For instance, Hong Kong's protest map favored donations in BTC.
It remains to be seen whether the crypto space will benefit from the global economic downturn and social tensions. Still, the data aligns with Novogratz's bullish outlook.