Excavo, the top TradingView expert, is confident that the US stock market will hit new all-time highs in the next few weeks.
S&P 500 Will Hit New All-Time High in a Few Weeks.
In the next few weeks, we will see an update of new highs. I'm waiting for the 3500-3600 area without a big correction. After reaching the goal, I think you will go test the current high 3400 and then we will observe the situation. But from my own experience I will say that before the fall, the price movement usually accelerates. EXCAVO via the TradingView
The expert is sure that now the movement of the index will not stop until its value reaches 3500-3600 points. This will mean that the index has reached its new high. However, he notes that the market is likely to expect a correction shortly after this achievement.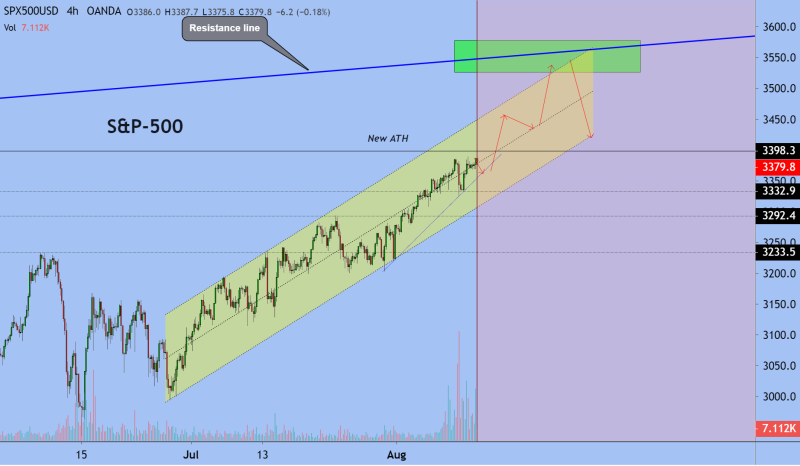 Image Source: TradingView @EXCAVO
Fall to the Current Level Might be After the ATH
It will be easy to find out the approach to the pivot point, according to Excavo, since at this time the upward movement of the index will accelerate. It is this acceleration that will be followed by a collapse to approximately current positions, as a solid support line will be formed at 3400.
Over the past weeks, the S&P 500 has been showing solid growth. At the moment, it has almost reached pre-pandemic values. Some experts also believe that only a few of the largest companies in the index are driving growth, leading to the largest bubble in the stock market.