The S&P 500 index has found support at 3,200 in the lower side of the rising wedge. James Stanley (@JStanleyFX) from DailyFX Team predicts the price to move towards the upper side of the rising wedge above 3,280.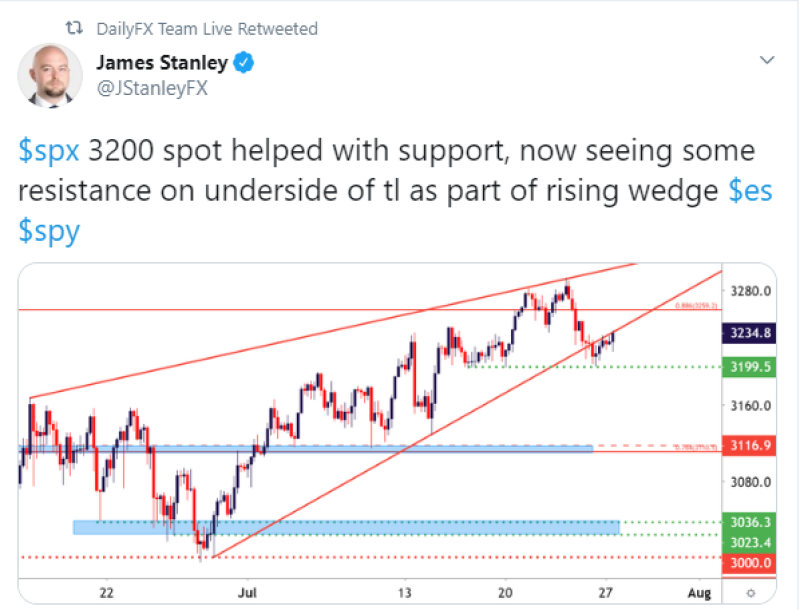 Image Source: Twitter @JStanleyFX
The S&P 500 index has suffered a lot from the downtrend, which hit the index in March of 2020 due to the investors' fears about the global recession. SPX 500 has reached 2,180 and started to grow later. One of the most important US indices managed to rise above 3,200. It still looks promising and offers some more opportunities for growth. The 2020 highs are at 3,400, which is not far from the current price.
Background of S&P 500 
The index includes 500 of the biggest U.S. companies, listed on the two U. S. exchanges – NYSE and NASDAQ. S&P500 is also known as the US 500 and the investors frequently use it as the indicator of the U.S equities.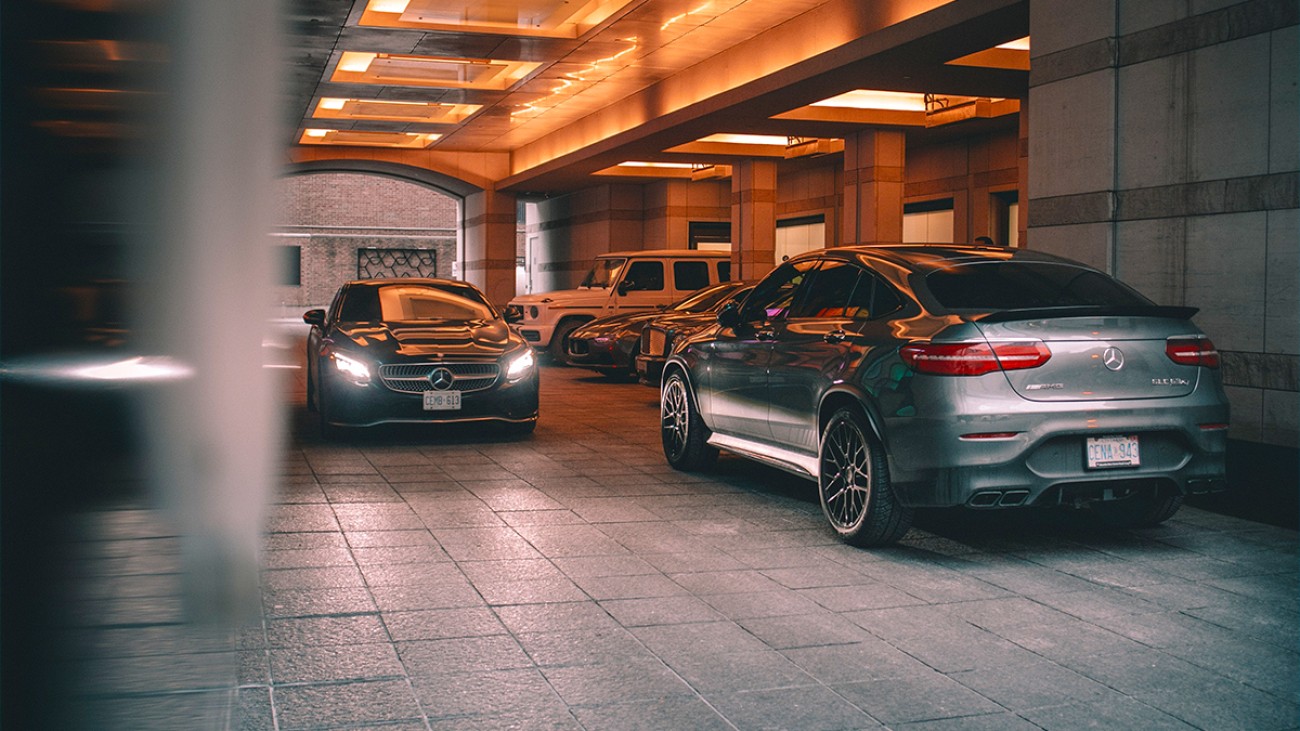 Calculations of S&P 500 
How may a company be listed in this index? There is a special calculation that is done before a business is included in the S&P 500 index. The first step is to calculate the total market cap. This can be done by adding the separate market caps of each company, listed in the index.
The weight of each business in the index is calculated by taking its market capitalization and dividing it by the total market cap of all companies included in the index.
To calculate the market capitalization one needs to take the current stock's price and to multiply it by the number of company's shares.
However, you don't need to do most of the calculations on your own as they are published frequently on various financial websites.