According to Troy Bombardia, a team member of SentimenTrader, the average value of the Nasdaq Optimism Index is the highest it's been over the past 20 years and has come close to the values ​​of 2000.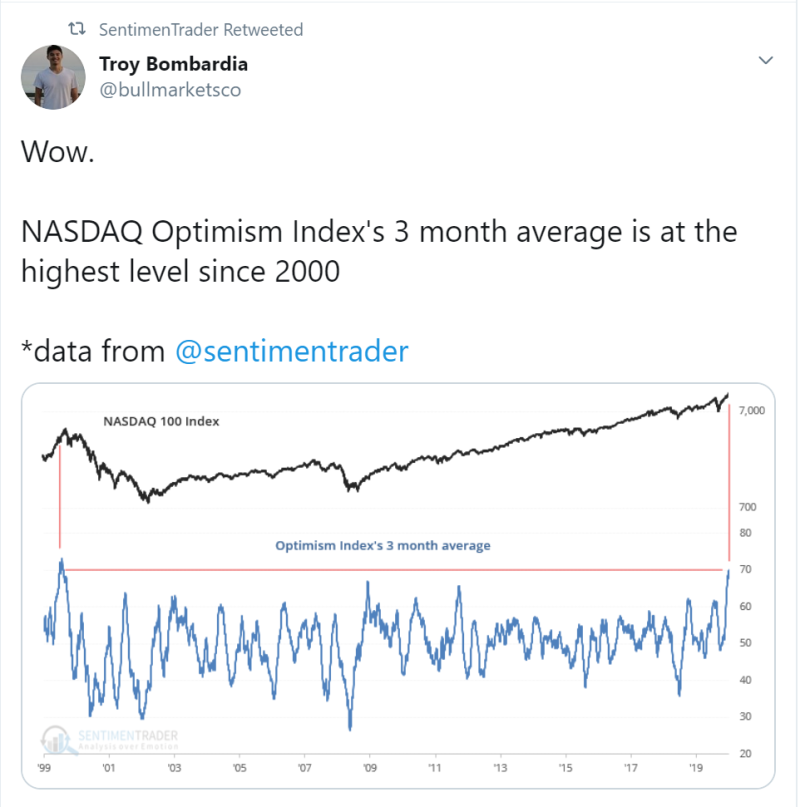 Image Source: Twitter @bullmarketsco
This indicates that despite the unstable situation in the world, investors are currently more confident in the growth of the Nasdaq Index than in the last 20 years.
But is the situation really that good?
Win Smart, CFA (@WinfieldSmart), comments that the total return of Equal Weighted Nasdaq 100 Index is around 16% below the quotes of the ordinary Nasdaq 100 Index.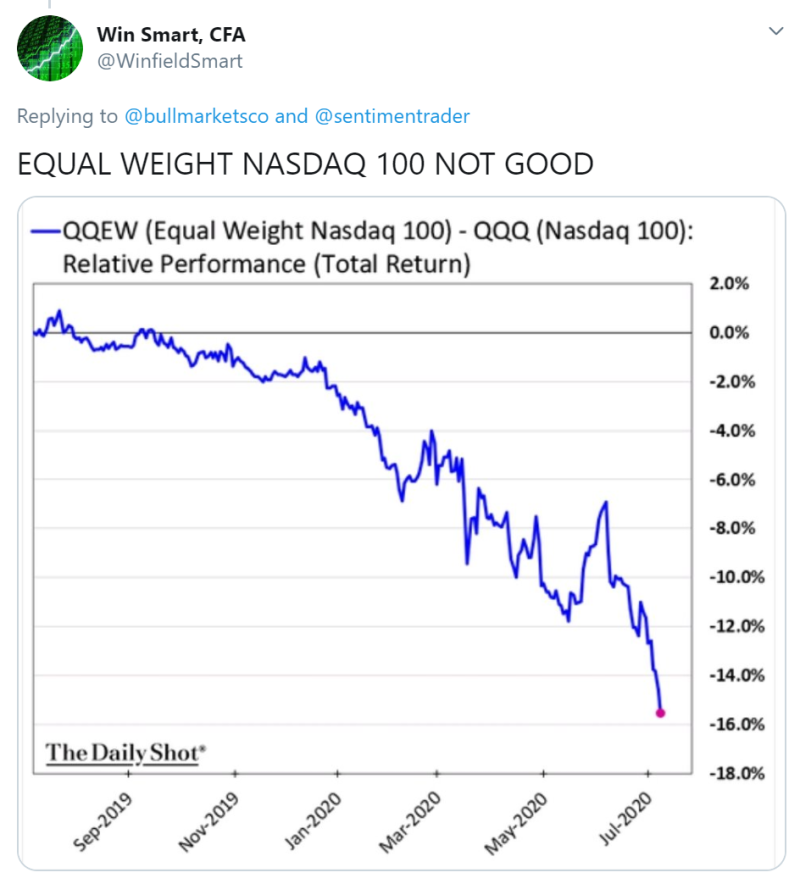 Image Source: Twitter @WinfieldSmart
It actually means that only a few of the largest companies in Nasdaq 100 are currently pulling up the Index quotes, while the rest of the companies are not in such a good position.
This coincides with the opinions of other experts who believe that a stock bubble is growing in the market and technology companies are inflating it. The capitalization of the 7 largest technological companies in total reached 7 trillion dollars and exceeded the GDP of 3 countries altogether, and this is a sign of the largest bubble in the history of the market.