EUR/USD Will Rise Again
James Stanley, the strategist at DailyFX, reports that the euro is likely to rise against the dollar again after the short USD rebound. He claims that the growth of the euro against the dollar is likely, which will close the gap formed in mid-September.
"Going along with that $USD bounce - $EURUSD working on a rising wedge around 1750 resistance" James Stanley via Twitter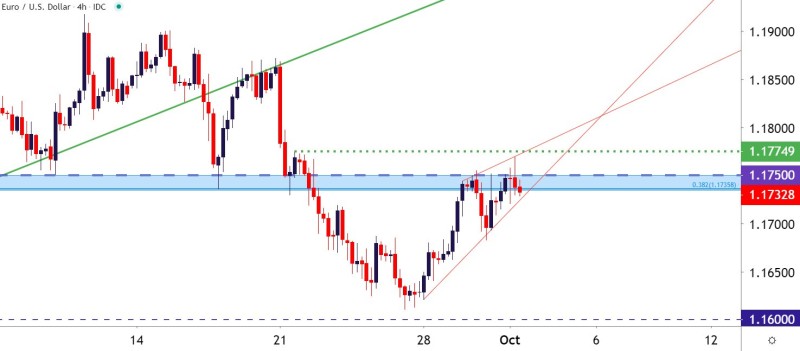 Image Source: Twitter  @JStanleyFX
Earlier another expert stated that the short-term growth of the dollar against other currencies was most likely a dead cat bounce, and therefore the fall will start again soon, this is exactly what is happening on the market at the moment due to amid uncertainty in the upcoming US elections and growing the threat of a second full wave of the pandemic.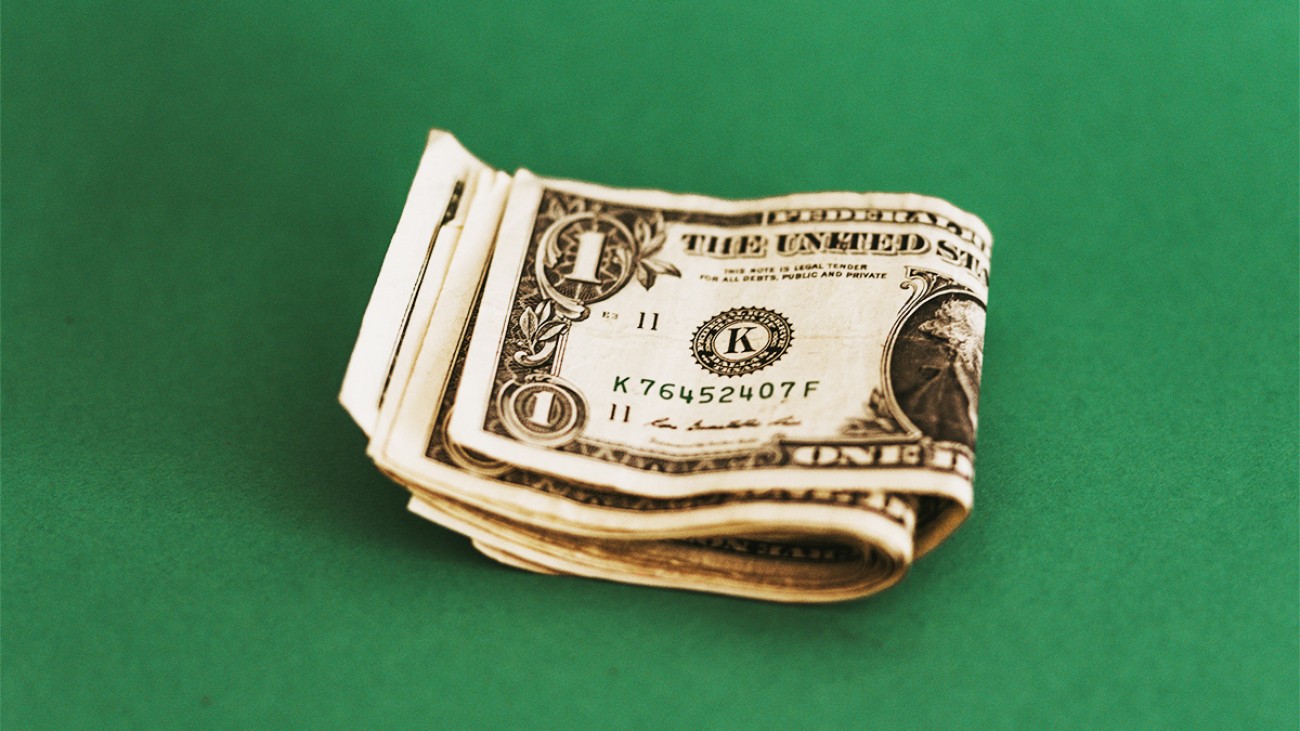 Bets Against USD Are Still Very High
In addition, rates on the euro against the dollar continue to rise. According to Isabelnet, they remain stretched during the second half of 2020.
US Dollar. Bets against the US dollar versus the euro remain stretched Right pointing backhand index  h/t @WSJ #markets #currency #eurusd #euro #usd $usd #dollar $eurusd $usdeur #forex #fx #usdollar $dxy #dxy @ISABELNET_SA via Twitter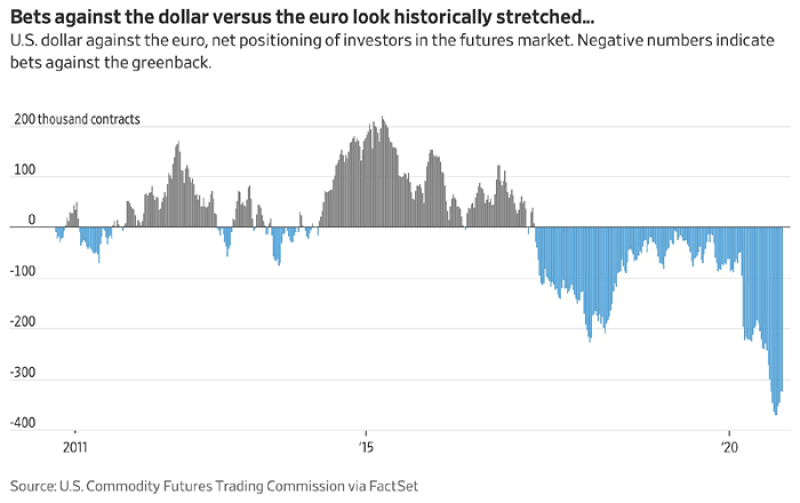 Image Source: Twitter @ISABELNET_SA
News Disturb the Activity on the Markets
The news about the President Trump and his wife being infected with COVID may also negatively affect the value of the dollar in correlation with the other currencies in the foreseable future, weakening demand for it, which will follow the decline in US markets. Futures for the US stock market have already dropped by an average of 1.5%, the dollar also showed a slight drawdown in the short term.