According to Misha Lederman (@mishalederman), the director of communications & marketing, TronWallet is moving to a new platform - Klever.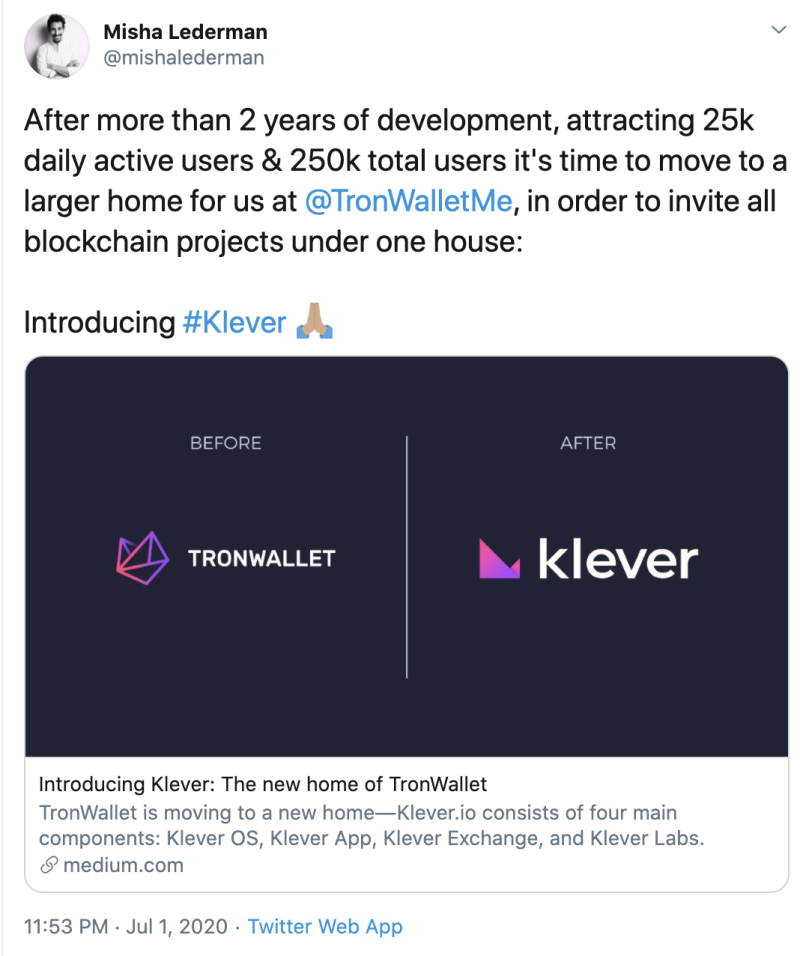 Image source: Twitter @mishalederman
From now on, TRX holders will use Klever for holding their tokens. In essence, Klever is the whole ecosystem that comprises of:
Klever OS
Klever App
Klever Exchange
Klever Labs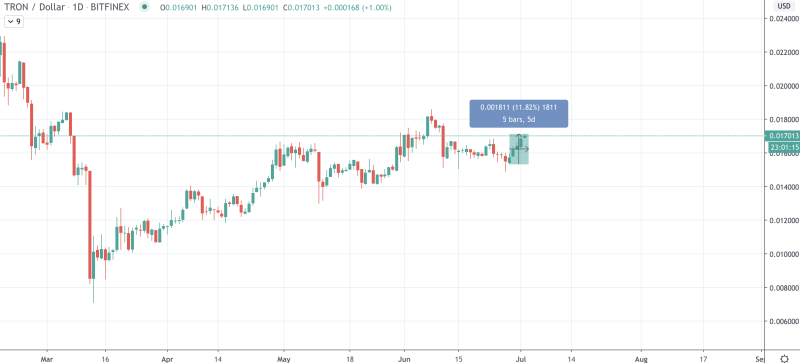 Image source: TradingView TRX
This news has positively affected the rate of TRX. The altcoin has risen by 10% over the last 5 days. However, the current picture is the dominance of the sideways trading as neither bulls no bears are dominating at the moment. Currently, TRX is trading at $0.017013.