The CEO of Tron Blockchain, Justin Sun, announced the beta launch of the token exchange protocol JustSwap on Just Exchange in the Just Network ecosystem. This will allow users to exchange tokens in a decentralized manner, without resorting to centralized exchanges and exchanges.
#JustSwap Beta launch will be available tonight!!!Get ready for it. Justin Sun @justinsuntron via Twitter
More recently, Tron announced a partnership with the Waves blockchain to build a decentralized Finance ecosystem (DeFi). The price reacts to these statements very positively and fulfills the expectations. Over the past day, the TRX token has increased in price by 16% and at the time of writing is trading at $0.2929.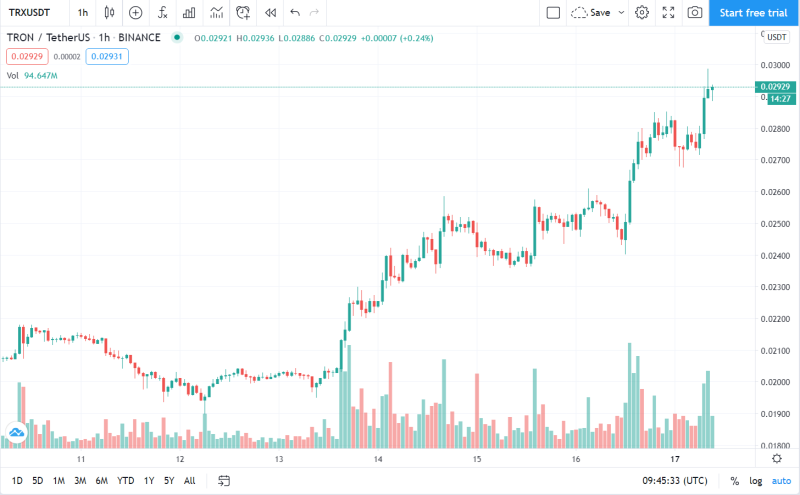 Image source: TradingView TRX/UDST
The launch for JustSwap is happening at a time when ETH gas charges have increased as a result of the DeFi boom on the Ethereum blockchain.
On the 18th of this month, JustSwap will allow users of the protocol to become liquidity suppliers. In order to ensure that these providers receive trading costs and mining rewards, more TRX and TRC20 holders will be encouraged to use JustSwap rather than regular crypto-exchanges charged for trading fees.
Also keep in mind that JustSwap is well named after the Just DeFi project, which means that one of its main goals is to create a stable background for other DeFi projects in Tron Blockchain Ecosystem.