This week, the Bitcoin Network difficulty has risen by more than 9.8%, to the highest level of complexity ever. A record peak of 17.35 trillion makes earnings even more difficult for bitcoin miners. The overall Bitcoin network hashrate is, however, continuously higher than the 120 exahash per second (EH/s).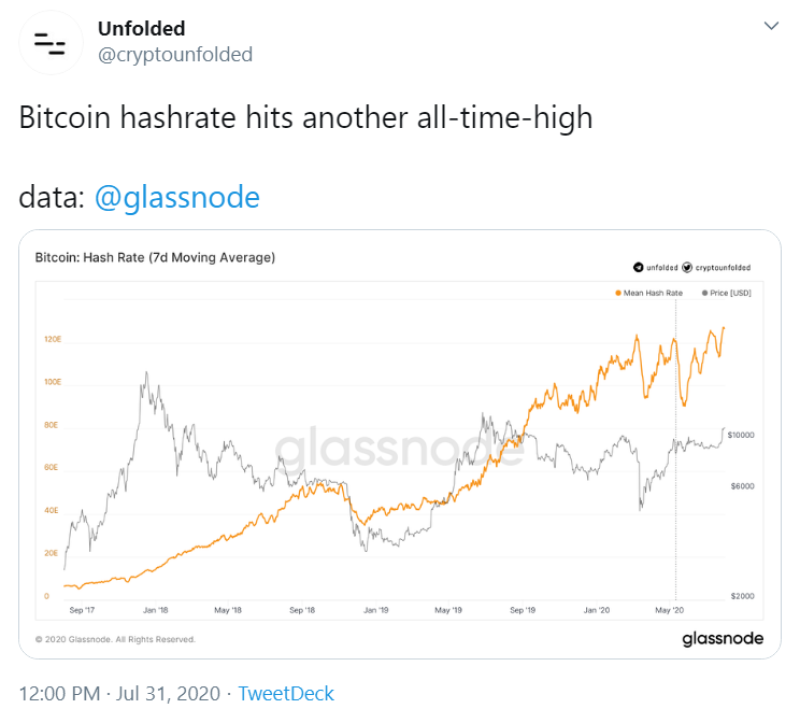 Image source: Twitter @cryptounfolded
Bitcoin's Hashrate Maximum Was Hit Weeks Ago
The Bitcoin ( BTC) network experienced the highest number of network difficulty ever since it had a hardfork. It happened on 13th July, 2020. The problem is how difficult it is to find a hash below the Bitcoin network limit.
The network is global and validated blocks must have a hash below the mark. The lower the difficulty, the easier it is to locate blocks in the BTC network, and the higher the difficulty is to acquire bitcoins through mining. Every two weeks, or approximately every block in 2016, the issue shifts depending on the pace.
How Does the Bitcoin's Price React?
The mid-term goal of the enlargement is above the $13,000 level on the resistance side. The long-term size of quotation activity outlines the upper limit and the $14,700 growth goal.
The $9,745 amount can be viewed as a supporting level. The "golden cross" on the MACD suggests that the phenomenon will continue to grow. A rollback to the support line can be required after hitting the goal point.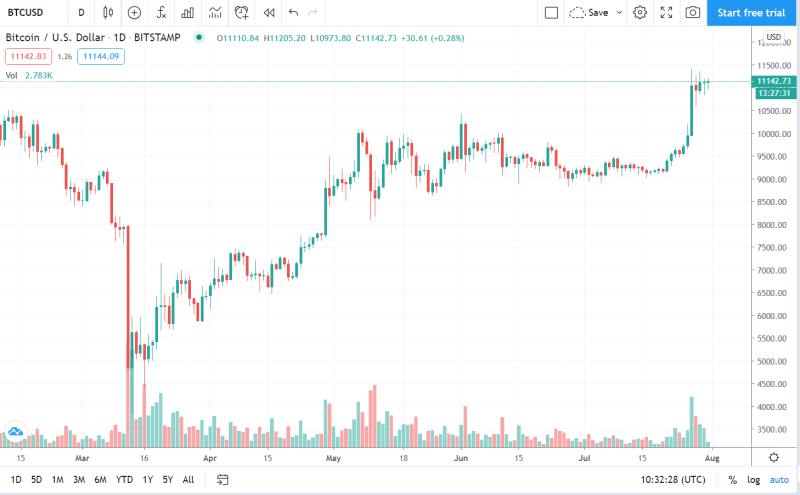 Image source: TradingView BTCUSD