Accumulation of Bitcoin continues. Network hashrate reached historical highs for the first time since halving. How will it affect the price of an asset?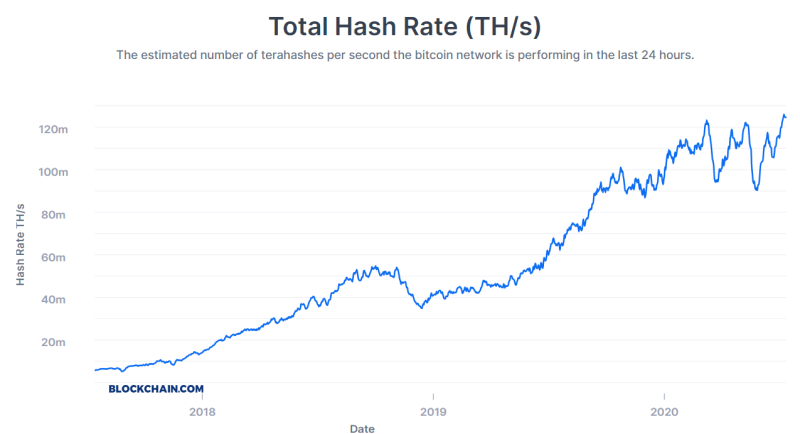 Image source: blockchain.com, Total Hash Rate
Updating the network's hashrate maximums means that more and more "people" are involved in Bitcoin mining. After halving in May 2020, there was an expected drop in the power of the Bitcoin network as the reward fell by half. This "equalized" the market of miners, excluding those who became unprofitable to engage in this activity.
An increase in the number of miners does not always mean an increase in the price of Bitcoin. At the same time, many analysts believe that Bitcoin can repeat the 2017 rally.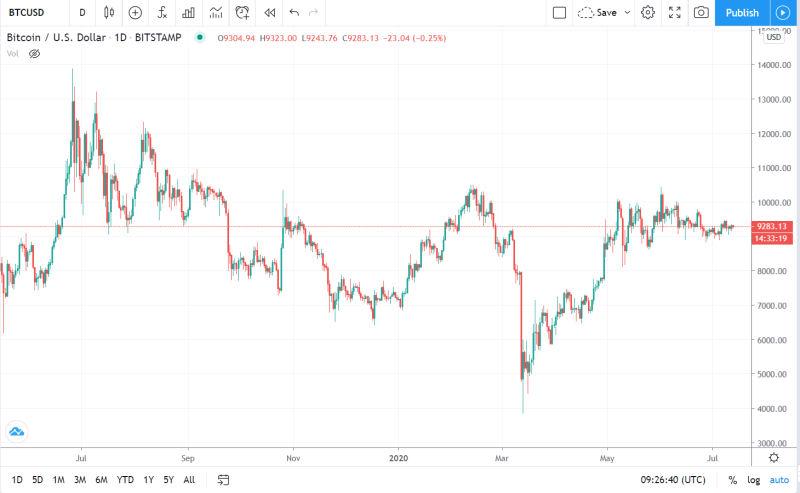 Image source: TradingView BTCUSD
Despite this, there are also ardent opponents of the growth of Bitcoin. They claim that this is an unsecured asset that is waiting for an imminent collapse.
The vitality reduces, and Bitcoin (BTC) can well burst up or down early. Compared with Spring 2020, the rate of trade has also fallen. Both these reports state that neither buyers nor sellers are entirely liable for managing the situation. Bitcoin needs to set a buckling pattern above $10,000 or below $8,000 respectively. At the moment, Bitcoin is trading at $9,300.