A New Round of Gold Price's Growth
Adam Mancini, a trader and an analyst, discusses the rise in gold today. He argues that according to the technical analysis, the endpoint of this growth cycle should be around $1,940, which is a medium-term resistance line on the way to further growth.
Excellent follow through for $GOLD so far up $40 from last weeks setup & more likely coming. Target for this 1st leg remains $1940, which is resistance of a 2 month long bull wedge. Would like a pullback there, which sets up the breakout back to $2000+. Pattern invalid below 1865 Adam Mancini via Twitter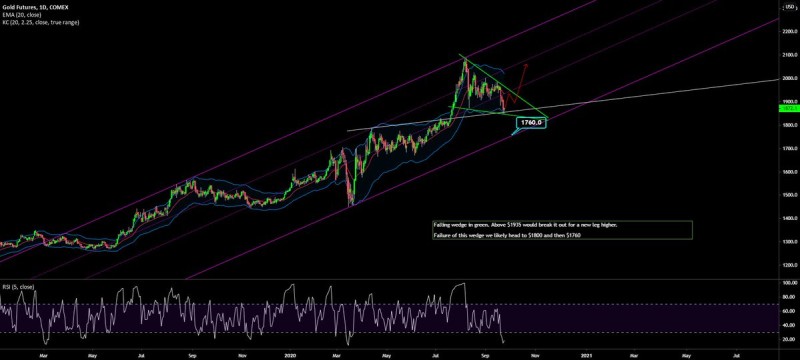 Image Source: Twitter @AdamMancini4
Most likely, after this there will be a rollback, which, in turn, will lead to growth.
Recent Falls
Since August, when the price of gold rose to an all-time high, it has gradually depreciated. Despite this, analysts believe that the precious metal still has a lot of upside potential.
According to experts, by 2025 the price of gold could exceed $7,000 per ounce, fueled by a rise in negative yield debt, which will encourage investors to look for other defensive assets.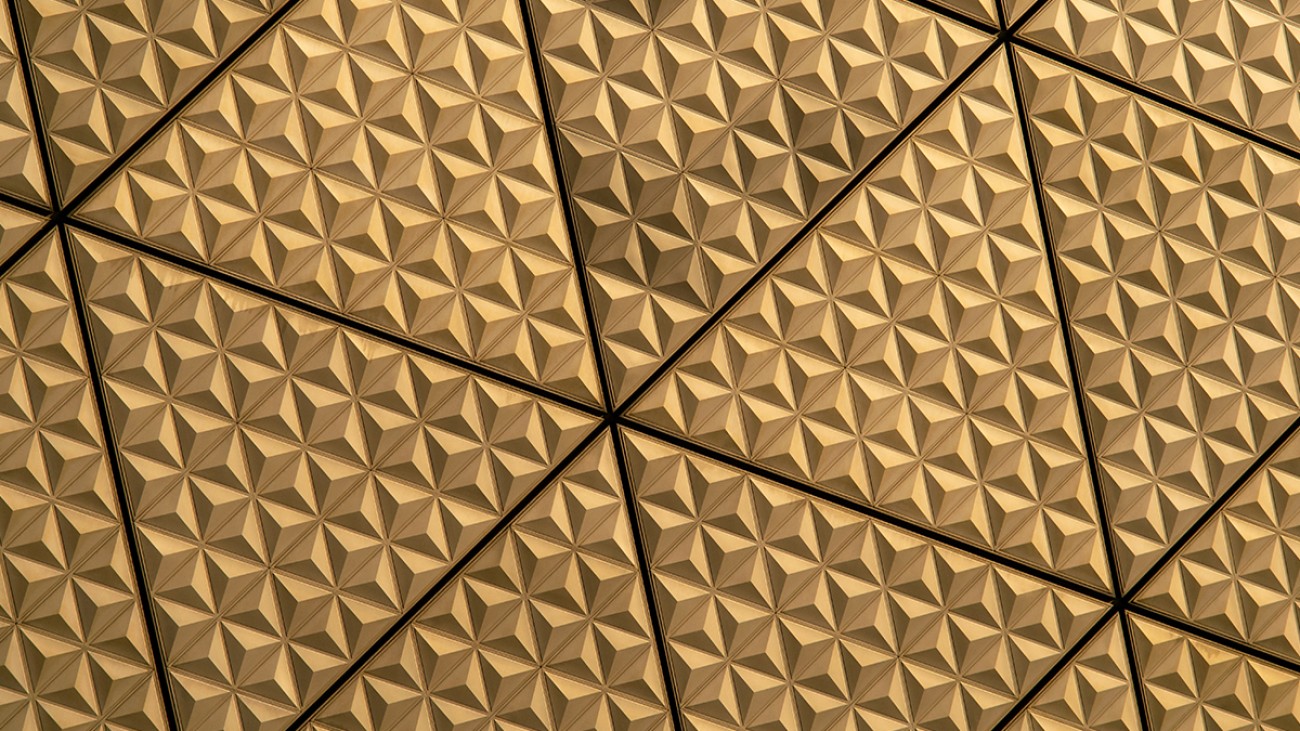 Markets in the United States have been torn apart today after it became known that the President Trump and the First Lady were among the COVID-positives.
Stock indices were down, the S&P 500 lost about 1%, the Nasdaq Composite dropped by more than 2.2%. The main outsiders are big tech companies, which were previously the leaders of growth.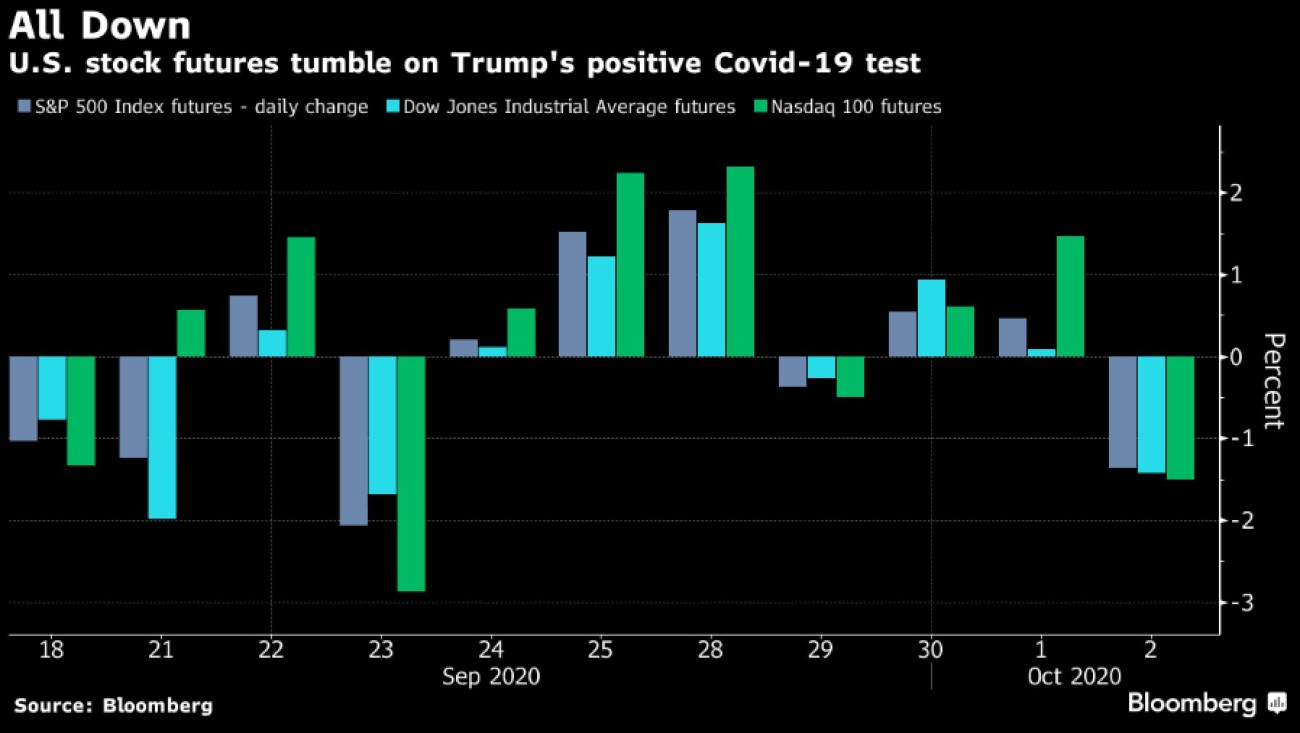 Gold, by contrast, rose above $1,910 per ounce for the first time since mid-September.