According to the portfolio manager, Michael A. Gayed (@leadlagreport), Gold (XAU) has changed to get to $1,800 soon and $2,000 in a few weeks as it keeps rising against the ongoing news about the pandemic.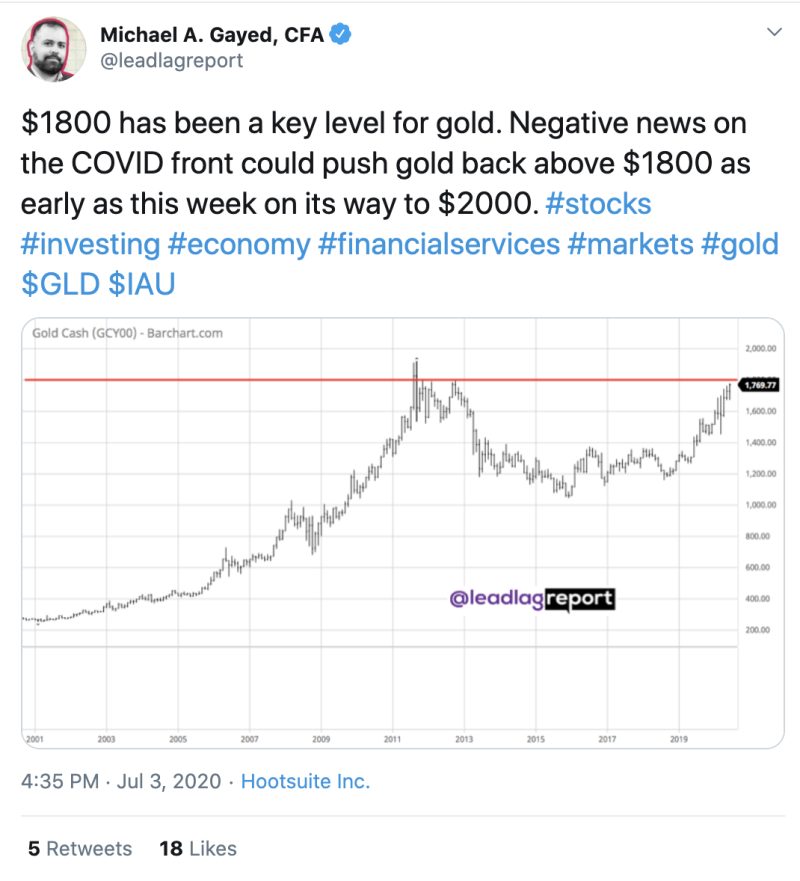 Image source: Twitter @leadlagreport
Another expert, Michael Venuto (@michael_venuto), the co-founder at Torosoam says, that silver (XAG) is underperforming gold (XAU) but still has a potential to grow.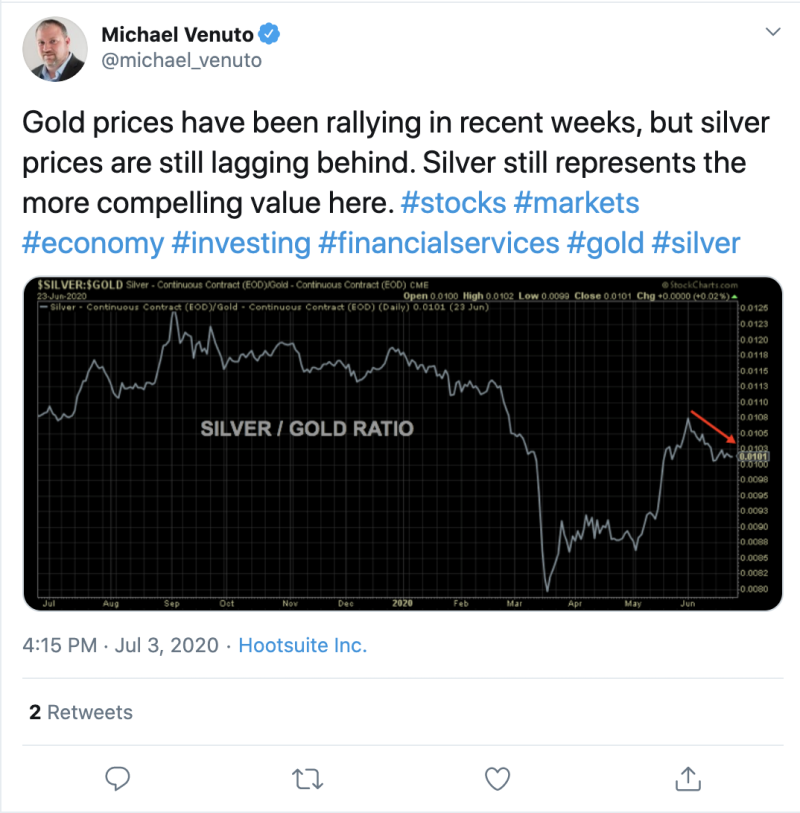 Image source: Twitter @michael_venuto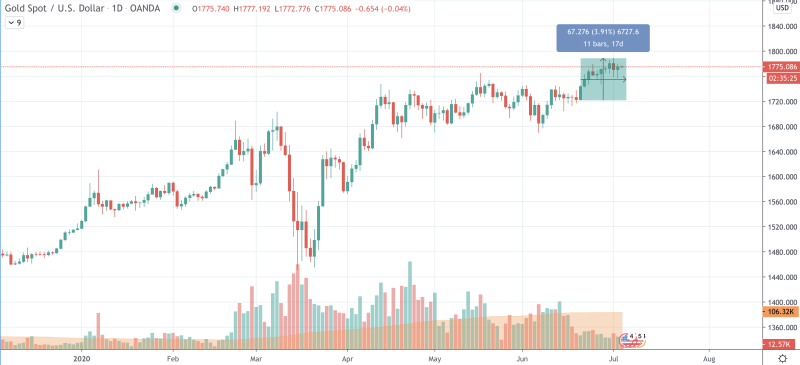 Image source: TradingView XAU
From the technical point of view, XAU is looking bullish on the daily chart. It consolidates after each rise, accumulating 'power' for the continued growth. Over the last 17 days, gold has risen by 4%, which is quite a lot for it. At the moment, XAU is trading at $1,775.086 at press time.