Gold is rising, but it does so too slow to make a huge break. The precious metal is getting more expensive by America's failure to reach an agreement on the expansion of federal labour benefits and other emergency programs. This means a wider bundle along the way and more cash rewards, particularly for XAU / USD.
The price of gold exceeded $2,000 per ounce for the first time. Peter Schiff believes that as thousand-dollar financial incentives continue to supply the economy with unsecured money, problems will get even bigger.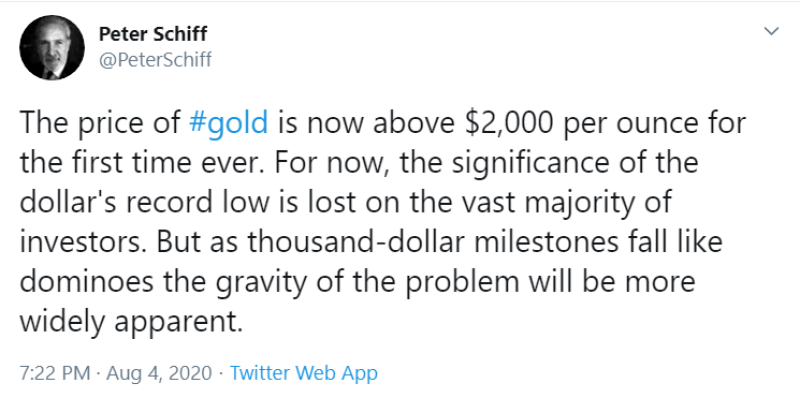 Image source: Twitter @PeterSchiff
There appeared to be no major hurdles to XAU/USD, which would mean another attempt to drive the precious metal up. However, gold could be primed for the next bullish step after the downward reversal is expanded – as the fundamental elements go up.
The technical indicator Confluences shows that gold had a limit at $1,975, which is a cluster that includes a simple moving average of 5-15m, SMA 10-1h, Bollinger band 15min-Middle, BB 1h-Middle and several other moving averages.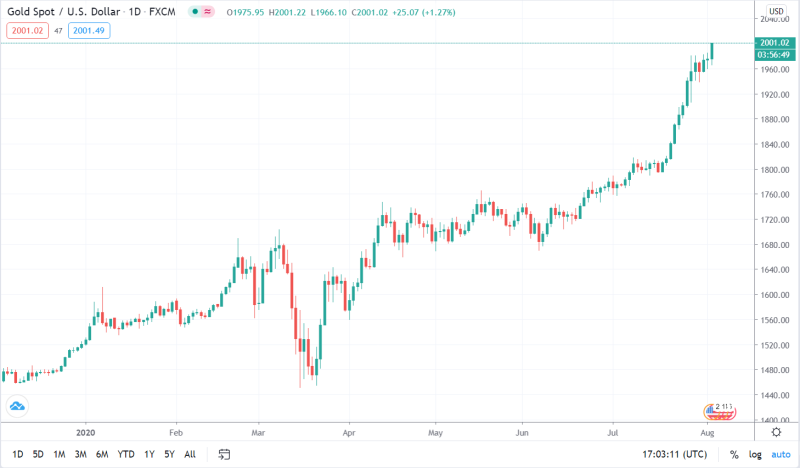 Image source: TradingView XAU/USD
Earlier, experts predicted that gold will soon reach the level of $2,000 per ounce. Some even made bold statements that it would happen before fall, but this happened in the beginning of August.