According to Moody's Investors Service, global demand for traveling might return to pre-coronavirus numbers by late 2023, but only if successful vaccines and prescription medicine are available.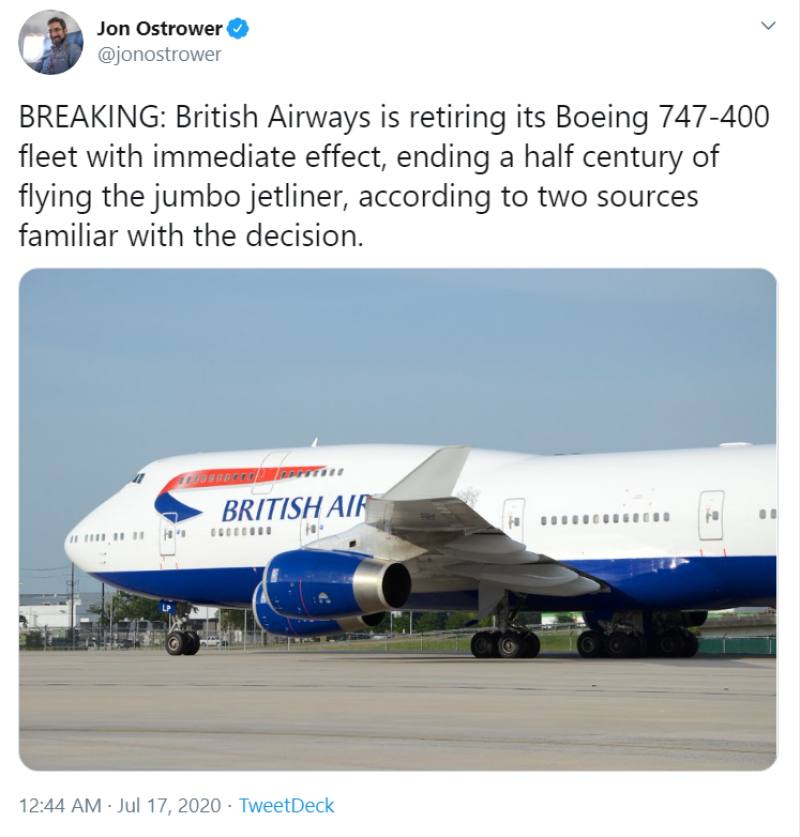 Image source: Twitter @jonostrower
The rebound will primarily be related to airlines, airports and aircraft carriers. Manufacturers, such as Boeing Co. and Airbus SE will be the last to re-acquire its 2019 status in the global aviation market.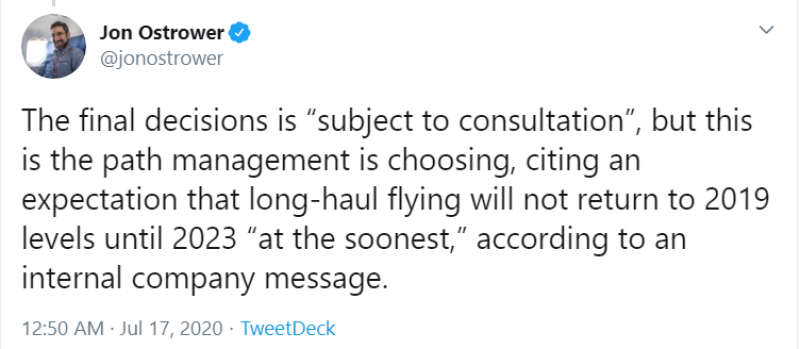 Image source: Twitter @jonostrower
In the weeks after the onset of the pandemic, demand dropped by more than 90%, having a devastating impact on the economy worldwide, as passenger airlines were responsible for about 3% of the gross domestic product in 2019.
The production of a vaccine will be crucial in figuring out both structural and financial recovery for the sector, while further government assistance is likely to be required to ensure the viability of airlines, Moody's said.
More recently, American Airlines continues to lay off employees despite the overall increase in the share price.