Jesse Felder, a co-founder of a multi-billion-dollar hedge fund, with reference to CNBC, claims that the shares of the Moderna company increased for more than 12% this morning at the premarket. This happened because the company reported successful results in testing a potential vaccine against the coronavirus.

Image Source: Twitter @jessefelder
Sarah Ponczek, a reporter from Bloomber, informs that only today the number of Robinhood users who added Moderna shares to their portfolios has grown by almost 50,000.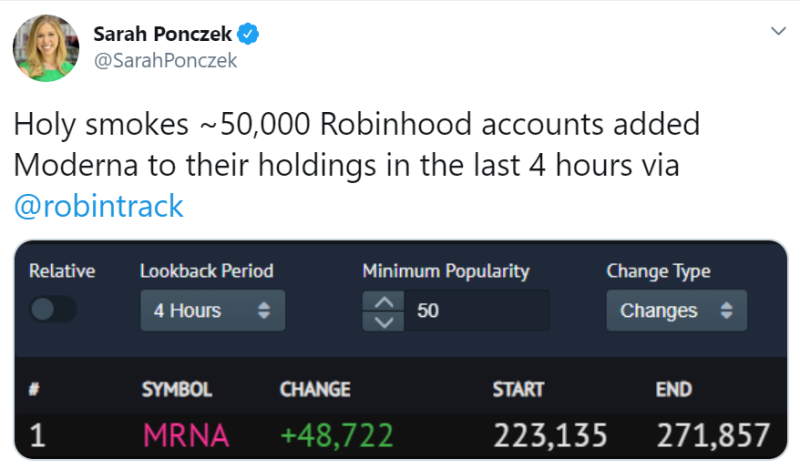 Image Source: Twitter @SarahPonczek
A Strange Trend
Despite a similar increase in share prices, a strange trend is observed among the company's management. According to disclosed insider trading data, senior managers have been selling stocks of their company throughout the year. Surprisingly, the sale of all shares is held by the Chief Medical Office.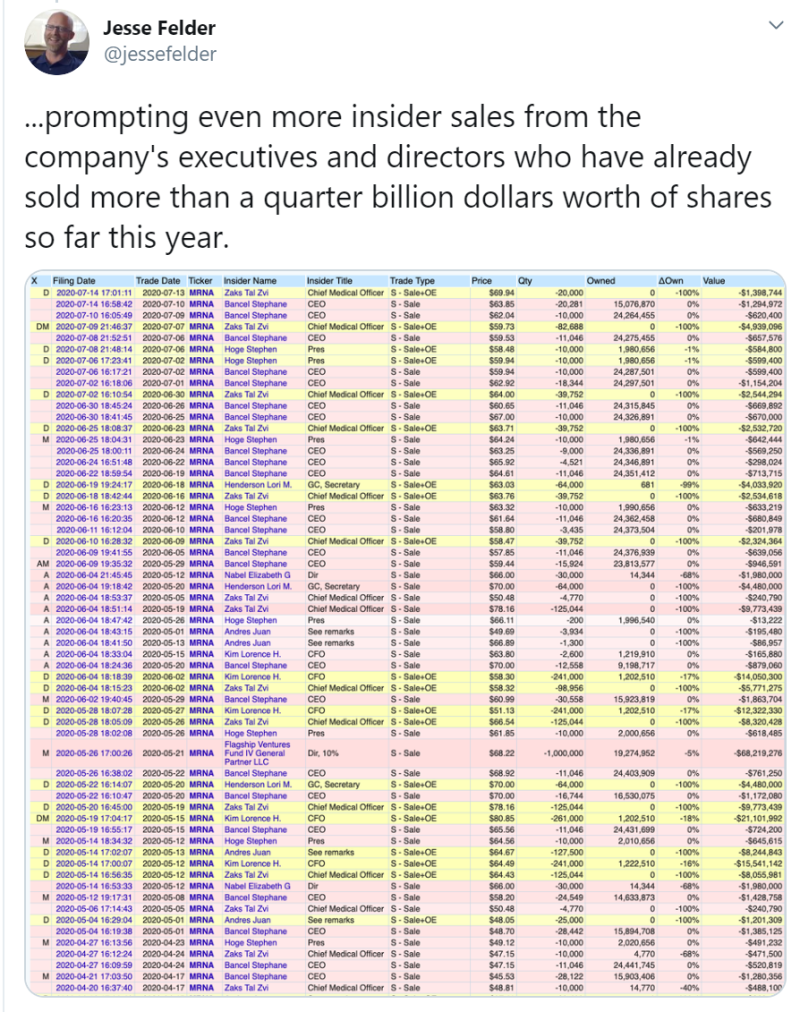 Image Source: Twitter @jessefelder
А rapid spurt in the value of the company's stocks is likely to allow management to sell shares even more profitably. Nevertheless, the question of why the company's staff is selling off its shares, despite claims of positive vaccine test results, remains open.
The Current Price
At the moment, during bidding, price has declined in relation to the morning spurt, and now is + 8% compared to yesterday's closing price.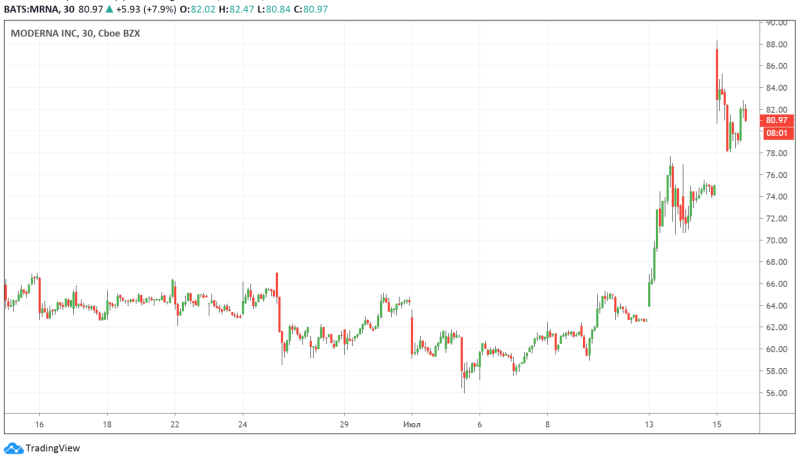 Image Source: TradingView MRNA
The company's shares have risen in price by more than 30% over the past 5 days.