Technology stocks continue setting new price highs across the whole market. The stock of electric car manufacturer, Tesla, is not retreating, and is also setting new price records for the second week in a row. This week, the stock broke the $1,500 mark, and it seems that it is not going to stop.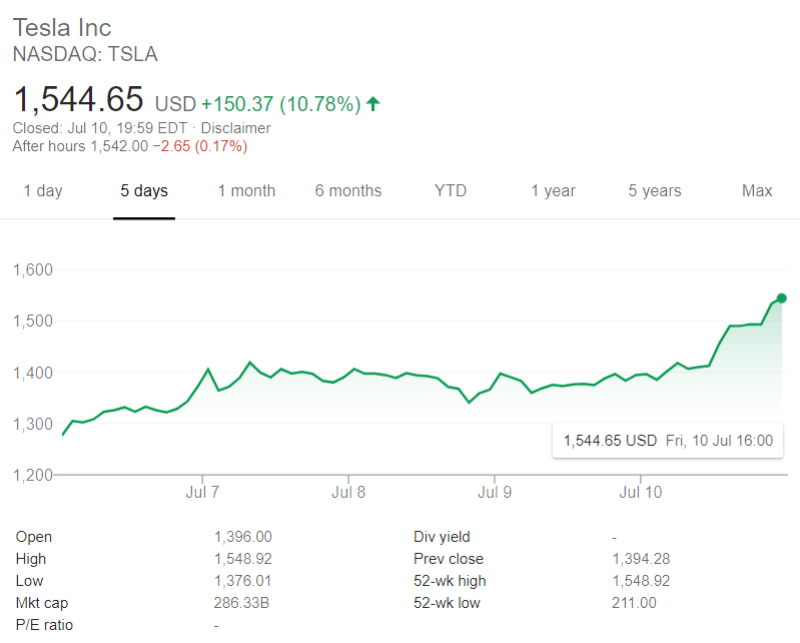 Image source: Google Finance
John Authers, a senior editor at Bloomberg business, noted the risks associated with such exponential growth. According to Authers, the company did not performed much better than a few quarters ago, but the shares have increased several times since then.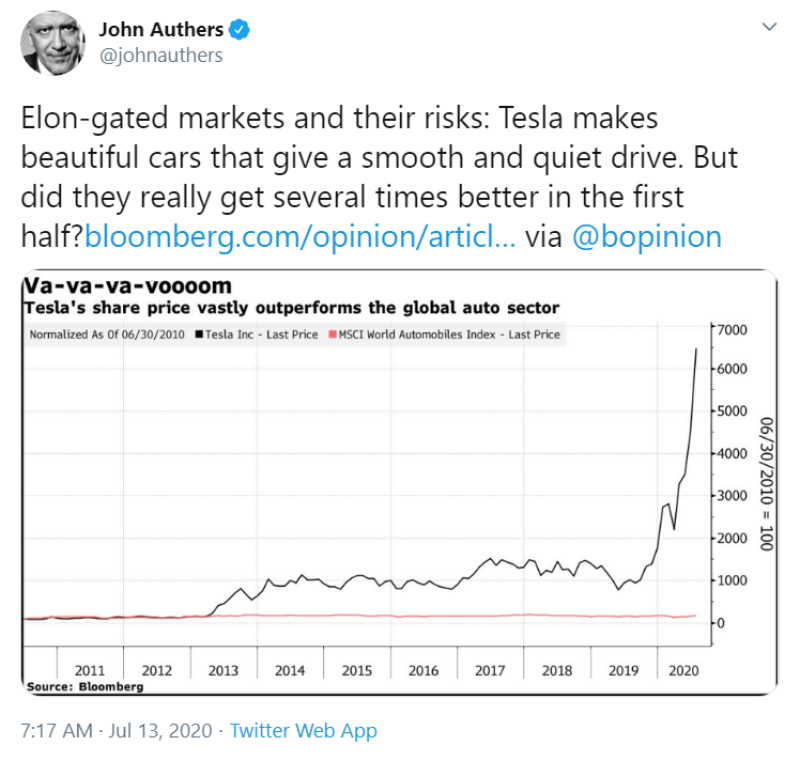 Image source: Twitter @johnauthers
The current pandemic is unlikely to help Tesla move forward due to ongoing restrictions on movement and falling purchasing power of the population. People are more likely to give up personal transport in favour of public transport. The price of fuel is higher than in the spring, but the price of oil is at the historically lowest point.
The growth without fundamental reasons for it is usually called the growth of a bubble. Shares are rising on expectations of future earnings. Now the company is only developing, building new plants and eliminating the shortcomings that already exist.