Gary Black, a former CEO of Aegon Asset Management, reports that analysts at Bernstein have lowered the target price of Tesla's shares. This led to a drop in the premarket share price.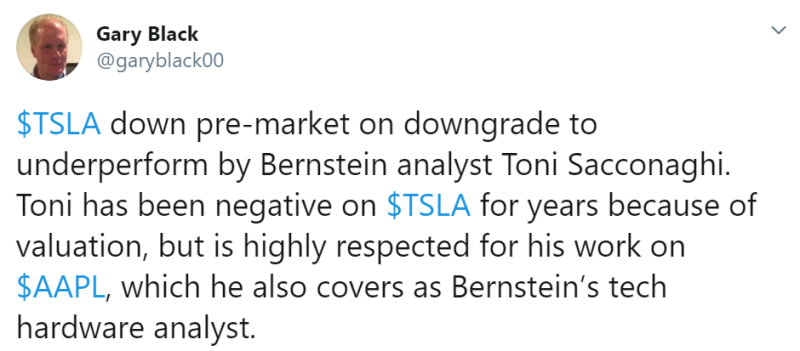 Image Source: Twitter @garyblack00
Mr. Black believes that such assessment is connected with the analyst's personal dislike for Tesla, and not with objective data.
Carl Quintanilla, a reporter at CNBC, cites excerpts from Bernstein's report. Analysts at the company have expressed doubts that Tesla will be able to maintain annual growth of 30% in car production to match the significantly increased capitalization in recent months.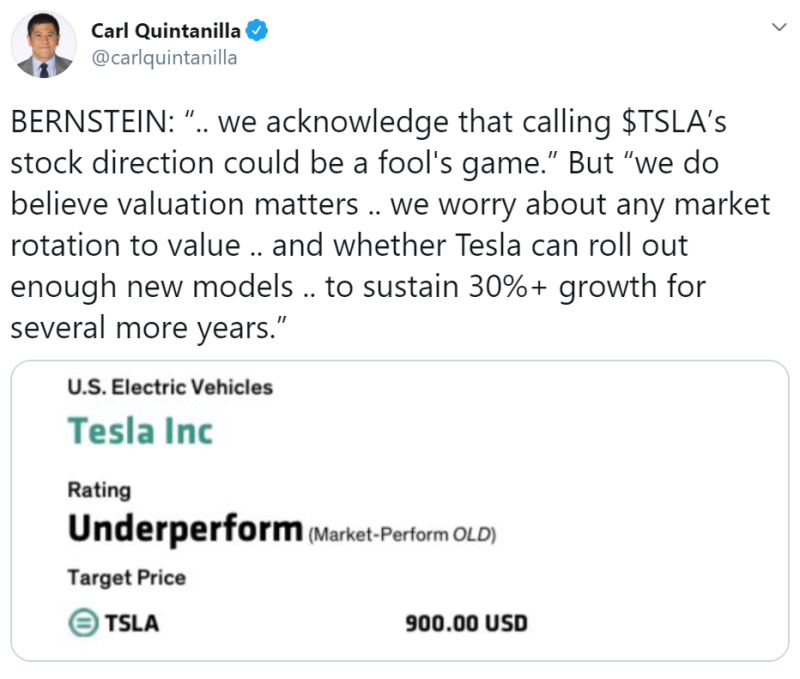 Image Source: Twitter @carlquintanilla
Since Bernstein's experts are not sure of this, they set a target price for Tesla shares at $900, which is more than 1.5 times lower than the current price on the market. This has led to the fact that today the value of Tesla shares fell by almost 2% during trading in the premarket, according to Nasdaq.

Image Source: Nasdaq TSLA Pre-market quotes
Tesla has grown at an incredible pace in the past few weeks and has set a few records, including updating its all-time highs, as well as the record for purchases among Robinhood users. Before the report, the number of shareholders was over 500,000.