A month ago, we published an article about the upcoming splitting of Tesla's shares. In a forthcoming meeting, Elon Musk plans to discuss the split of the stock. Until now, since its IPO was launched 10 years ago, Tesla did not divide its shares.
Now, this is one of the hot topics discussed on Twitter. Despite this, traders of the Robinhood trading app are reducing their positions on this stock.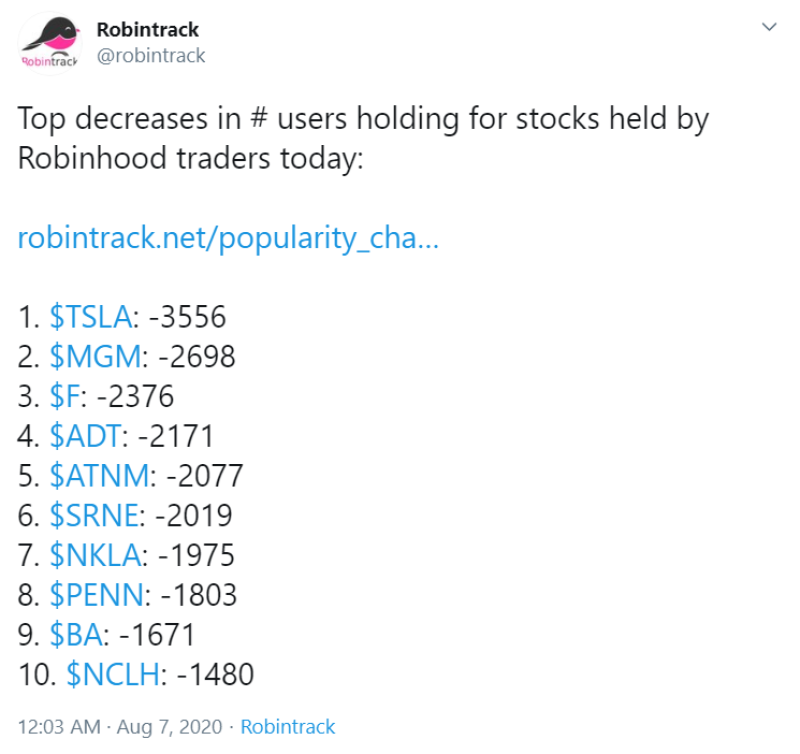 Image source: Twitter @robintrack
According to the Robintrack website, the number of users who hold Tesla shares in their portfolio has decreased by 3,556. In the list of reduction leaders, Tesla is in the first place.
Twitter users believe that the stock split will create a new bull market and the demand for shares will rise and the price will follow it shortly. In the past, Apple's stock has been split and its price has only increased. In the case of Tesla, users expect a very similar scenario.
In the last month, Tesla's shares have been trading in a sideways range with a low of $1,365 and a high of $1,643. However, this event can push the price out of this side channel.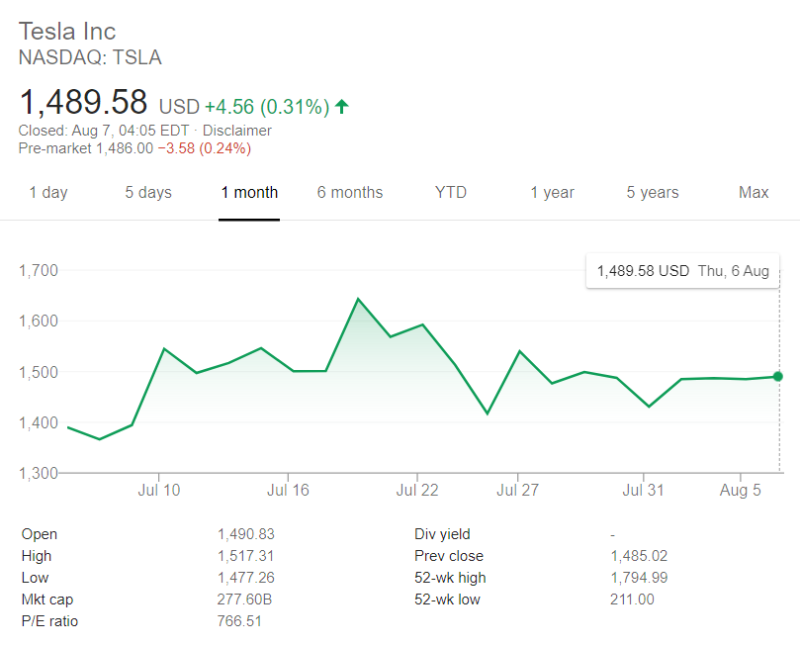 Image source: Google Finance TSLA