Technical analysis suggests to Scott Redler, a chief strategist at T3 Trading Group, that shares in Chinese electric car company, Nio, may soon hit new all-time highs:
$nio follow up as I'm still adding as I said Friday. Seems like ATH's can happen again in the weeks to come. Scott Redler via Twitter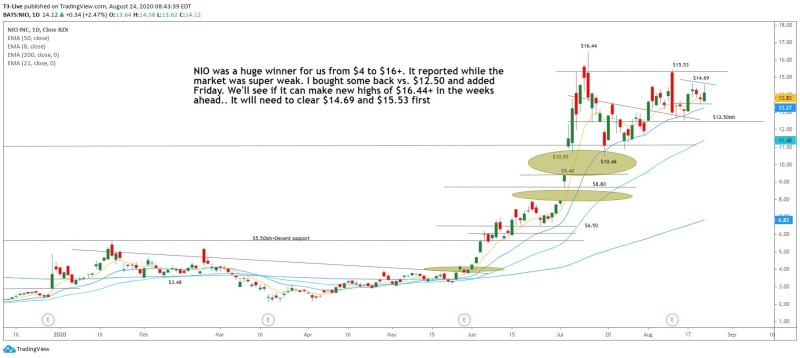 Image Source: Twitter @RedDogT3
Additional evidence that the company's shares are likely to rise rapidly is the data on the drops of short positions. On Friday, NIO became the record holder for the number of closed short positions. Typically, this is an omen of a bullish trend:

Image Source: Top 50 NYSE drops in shorts, goodmorningwallst.com
Nio's Long-Term Perspectives
The company is performing very well, although it is a newcomer to the market. NIO has been producing cars for only two years, but has already managed to overtake such giants as Subaru, Peugeot, Aston Martin and Nissan in terms of market capitalization.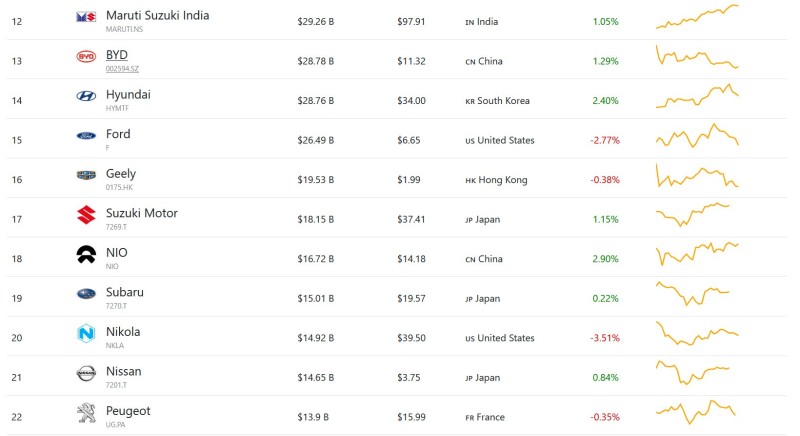 Image Source: Twitter @Dr_Stonk
The company's global outlook also looks promising. A few days ago it became known that the company was able to raise $1 billion to fund European expansion. By the end of the year, the company plans to set preliminary agreements with countries that have a positive attitude towards EV cars.
Nio's Stock Price
In the past few weeks, the company's shares have been skyrocketing. Stock is up by more than 500% since the lows recorded in March, which is more, in relative terms, than Tesla, which is also showing incredible gains. Elon Musk's company has grown by 463% from the spring's lows.
Today the company's stocks are up by more than 4.5%, thereby confirming analysts' forecasts. The price exceeds 14.7, coming close to the all-time high of 14.98.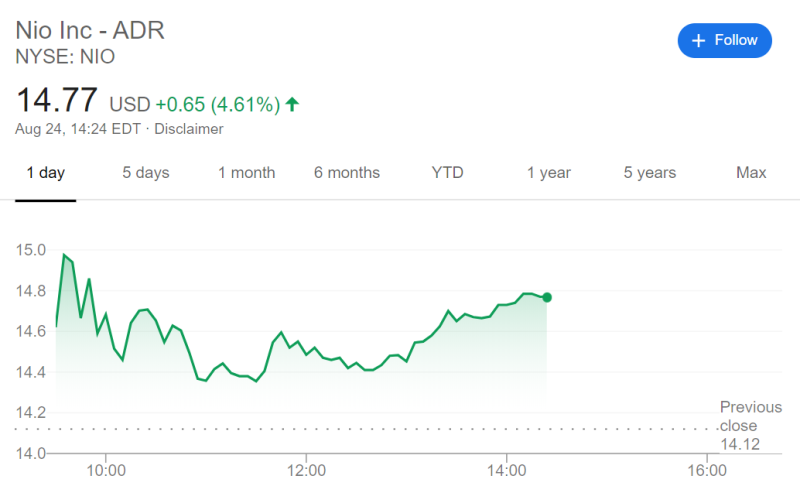 Image Source: Google Financ NIO