Nio Is the Option Volumes Leader
Pete Najarian, the co-founder of Market Rebels, notes that options of the Chinese electric car maker Nio are record-breaking in volume. According to their data, the volume of options in trading today exceeded Facebook options many times, and also overtook the permanent leader, Apple.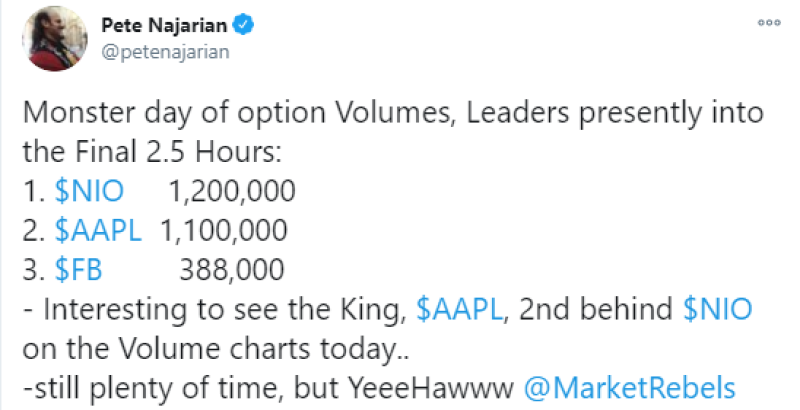 Image Source: Twitter @petenajarian
The company's shares are demonstrating rapid growth for the second day in a row, in general, the entire first part of the week was extremely successful for the company, the cumulative growth was more than 11% from the opening price on Monday.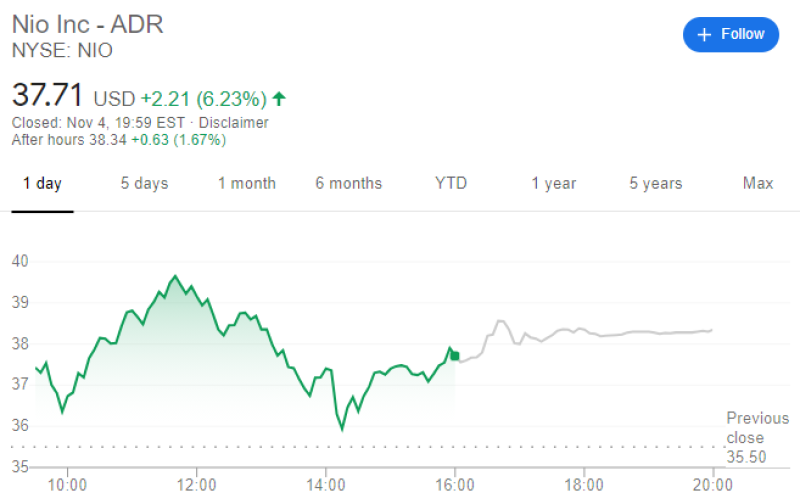 Image Source: Google Finance NIO
Nio Record Deliveries Growth
Nio regularly confirms that investor confidence in the company's prospects is not in vain. Yesterday it became known the results of deliveries of electric vehicles Nio in October. The company set a new record for the first time in its history, breaking the threshold of 5000 EVs delivered per month.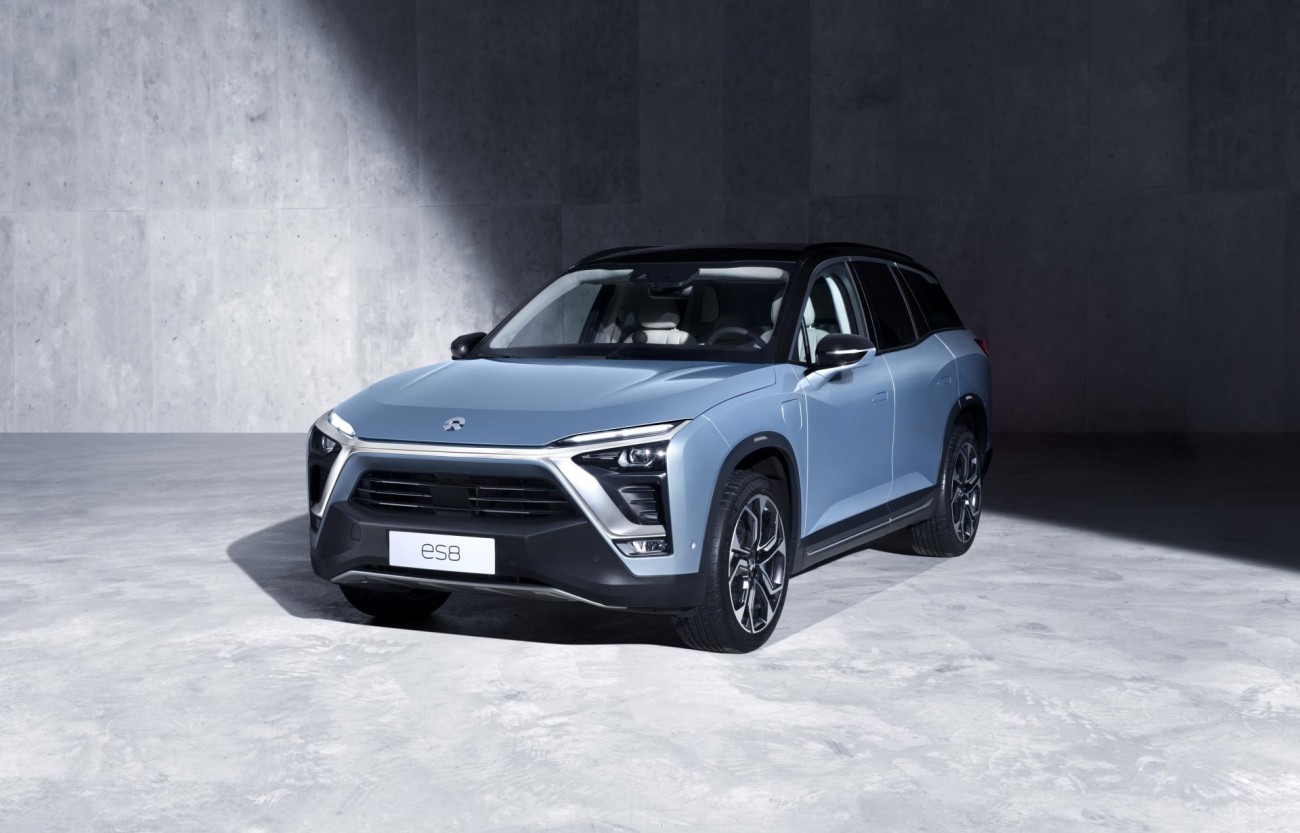 This figure is 100% higher than the results of October last year, demonstrating the rapid development of the company's supply. It is worth noting that in the previous months, the delivery figures were continuously growing, in September this growth was 133% on a year-over-year basis.
Nio Is Ready to Increase the Production Capacity
The company's confidence in the future is also confirmed by its founder and CEO, William Li. In an interview with the Chinese media, he spoke about the company's plans to double its production capacity, bringing it to 300 thousand cars annualy by the end of 2021. Also, the Chinese media are suggesting that a new model will be announced at NIO Day in January to complement Nio's lineup.