The stock of an electric truck manufacturer, Nikola, immediately fell after the company reported a quarterly loss. However, earnings no longer matter.
The company does not have any sales, so there is no profit generated either. Recent promises don't sound so positive. The company's earnings conference was supposed to change investor's sentiment, but it didn't work. The stock price has fallen by 14.68% and it looks like this is just the beginning.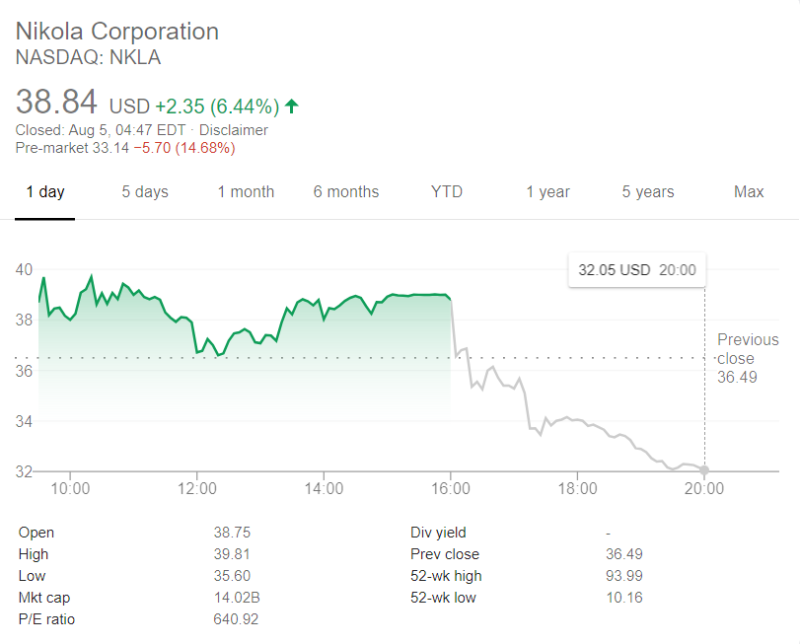 Image source: Google Finance
Nikola's stock, despite what company's management proclaim, did not immediately recover after the conference call. Kim Brady, a CFO of Nikola, opened the call describing spendings. He presented R&D spendings and future infrastructure and staff investment.
The situation was made worse by the fact that Nikola's management did not report any customers for their electric trucks, which were due in 2021. They did not announce a partner for the production of the Badger light pickup. And management has not announced any partnerships to build a hydrogen gas station.
However, in a tweet, Trevor Milton, a CEO of Nikola, stated that they had hired Walbridge to build their factory in the US, and also stated that the first phase of construction would be completed by the end of this year.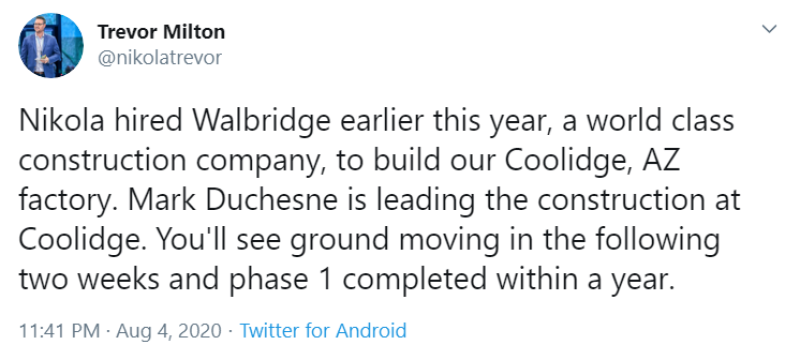 Image source: Twitter @nikolatrevor
Nikola's shares were already down more than 5% a week ago. At that time, investors had already not been satisfied with the lack of sales and promises of future profits.