According to Stock Market News (@StockMKTNewz), Ford (F), General Electric (GE), and American Airlines (AAL) are the most popular assets among Robinhood users.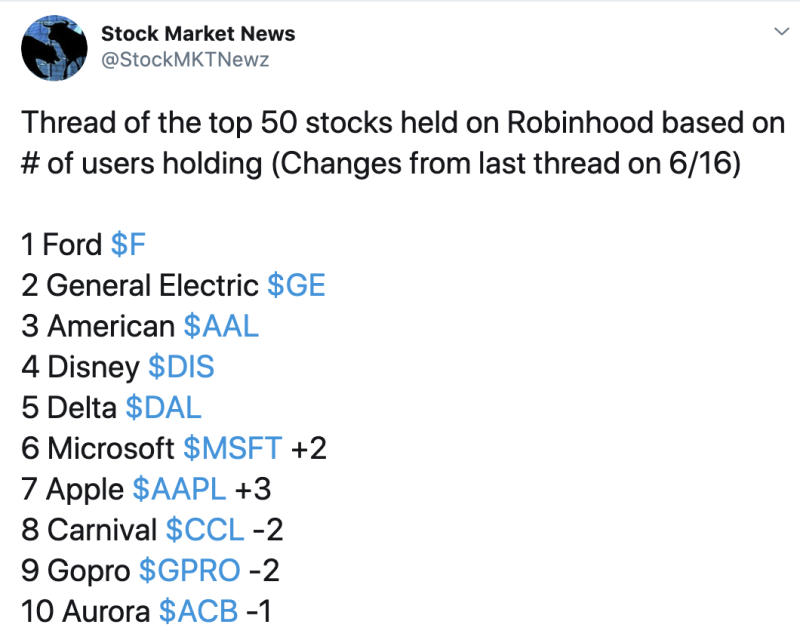 Image source: Twitter @StockMKTNewz
Indeed, the Robinhood app has become very popular due to the rise of newly opened accounts after the dump of the market in mid-March 2020.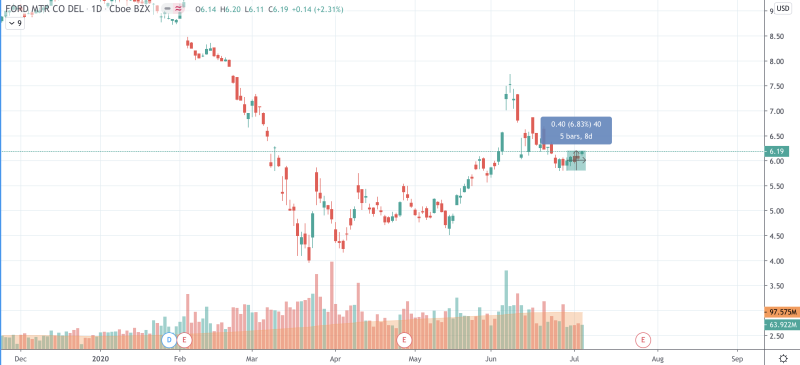 Image source: TradingView F
Even though Ford (F) is the first in the list, it is not the most growing stock over the last few months. After the dramatic fall in March, it has reached the local peak at $7.70, which was soon followed by even further decline. Over the last days, Ford (F) has managed to recover by almost 7%. At the moment, it is trading at $6.19.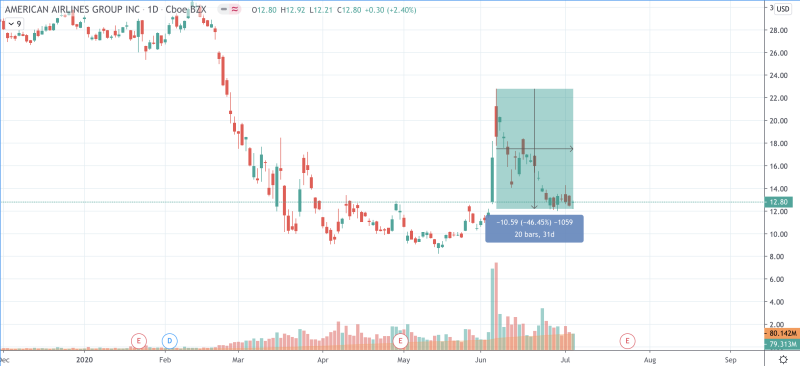 Image source: TradingView AAL
The completely opposite situation is with American Airlines (AAL). The stock was able to recover after the fall only at the beginning of June. However, it was rather a high jump as the asset has almost doubled in 2 days. After that, it has lost 46%, having returned to the local bottom level. AAL is trading at $12.80 at press time.