Apple's Stock Is Going Down
The shares of a tech giant, Apple, were down by more than 4% from their opening price on Tuesday, despite high-profile official announcements of a new iPhone 12 model, which analysts are heavily betting on.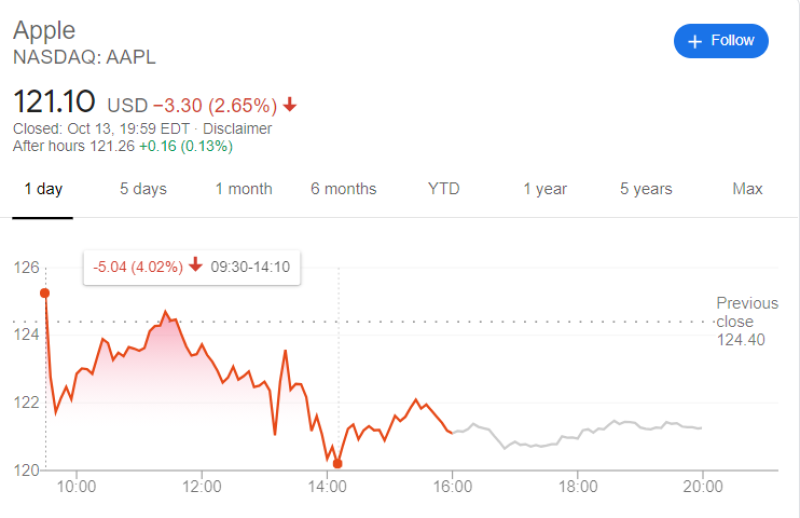 Image Source: Google Finance AAPL
Buy the Rumour, Sell the Fact
Gary Black, the former CEO of Aegon Asset Management, notes that the market is 'very efficient' now, and Apple's shares follow the same rule as Tesla's ones in early September: buy the rumor, sell the fact, as stock has been falling all day long while the new products have been presented.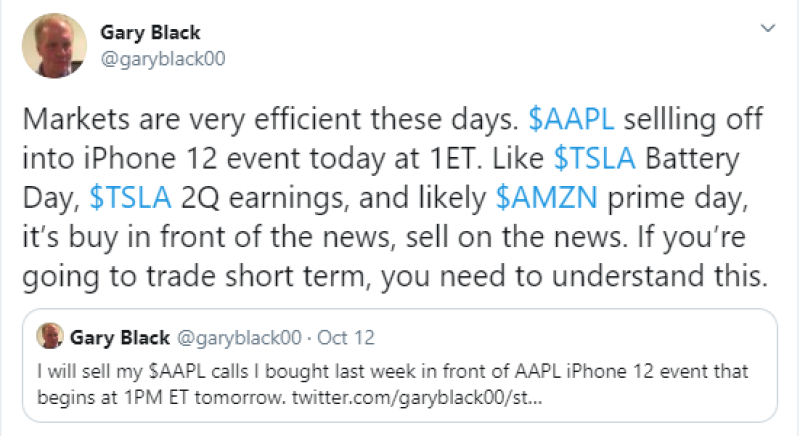 Image Source: Twitter @garyblack00
The Next Stop Is the September Highs
Nonetheless, a trader and an analyst @traderstewie focuses more on yesterday's gains than today's drop, arguing that the next stop will be a return to the September highs of around $137 per share.
$AAPL finally was able to tag that $120 target yesterday... on huge volume too. At this point, a full retest of the September highs is likely to be the next stop @traderstewie via Twitter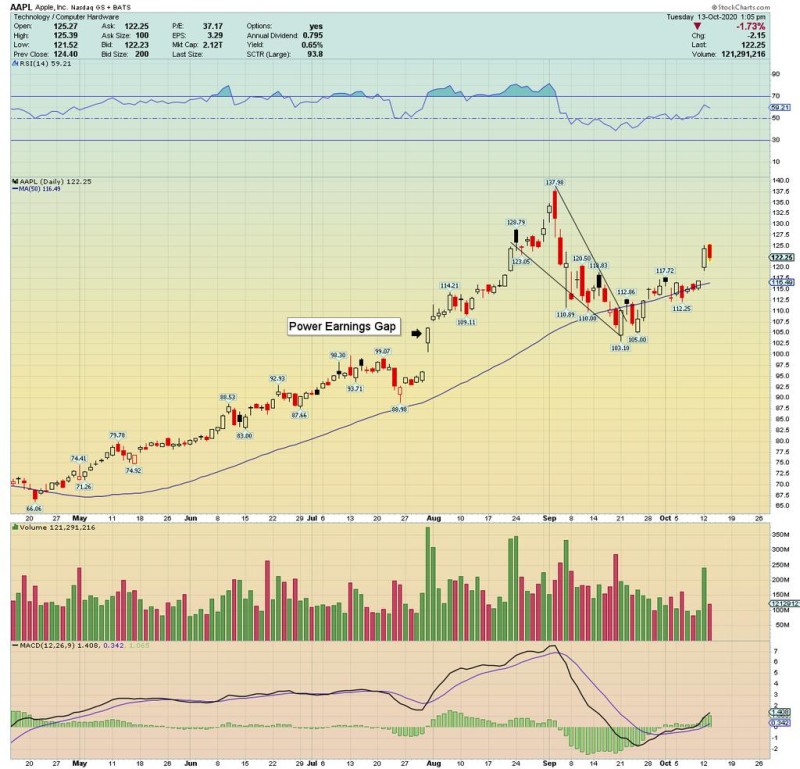 Image Source: @traderstewie
A day earlier, on Monday, Apple's shares were up by more than 6%, the biggest one-day gain since the end of July, when the markets were hit by a frenzied bull rally, affecting the largest tech stocks. The result of the unstoppable rally was the growth in the capitalization of the Apple Corporation to $2 trillion.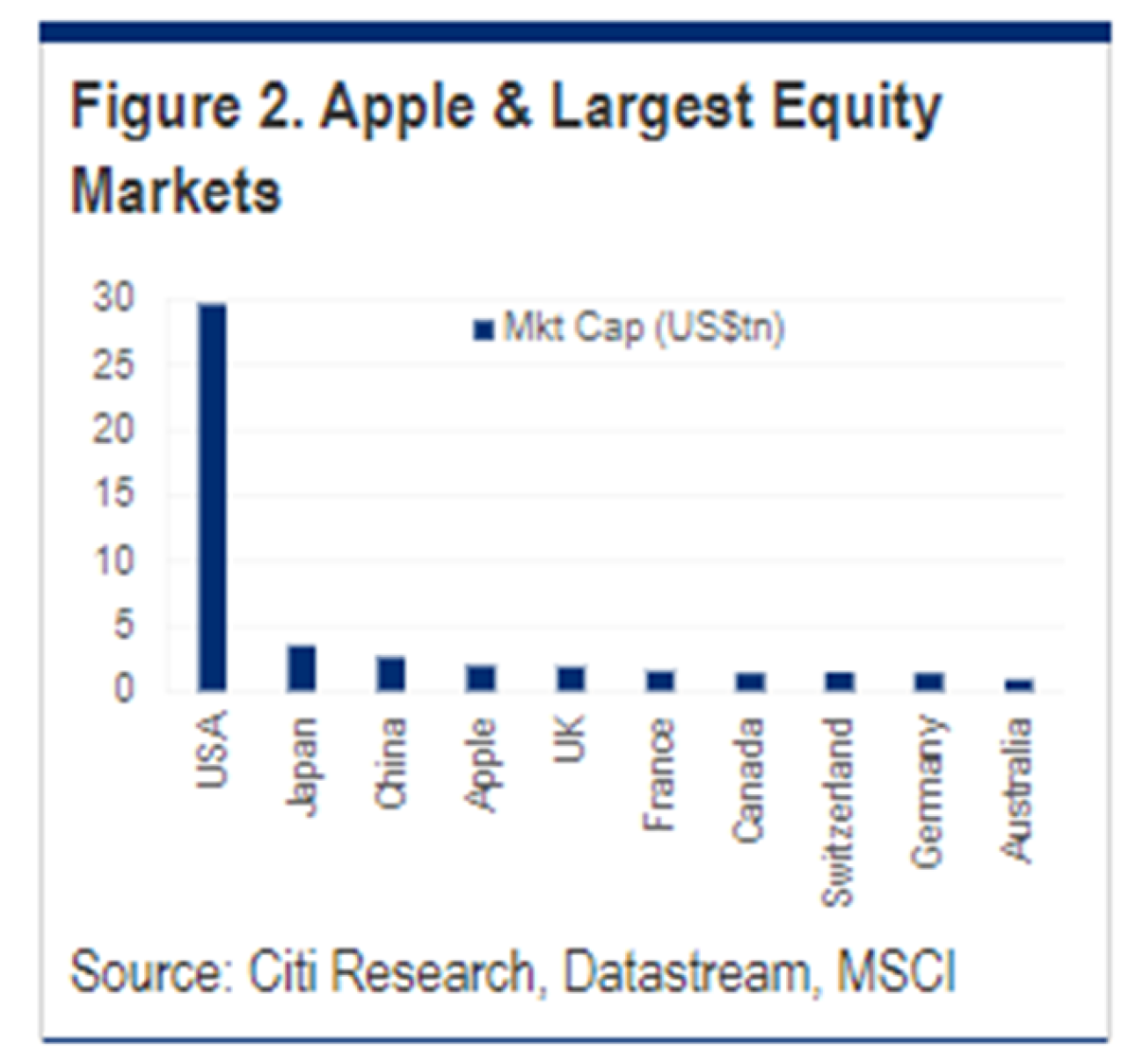 After that, the company's shares faced a difficult period in September. The market correction that swept the major US market indices hit Apple shares, in a few weeks they lost more than 16%.