According to LiveSquawk (@LiveSquawk), the price of the Apple (AAPL) share might rise from $335 to $400.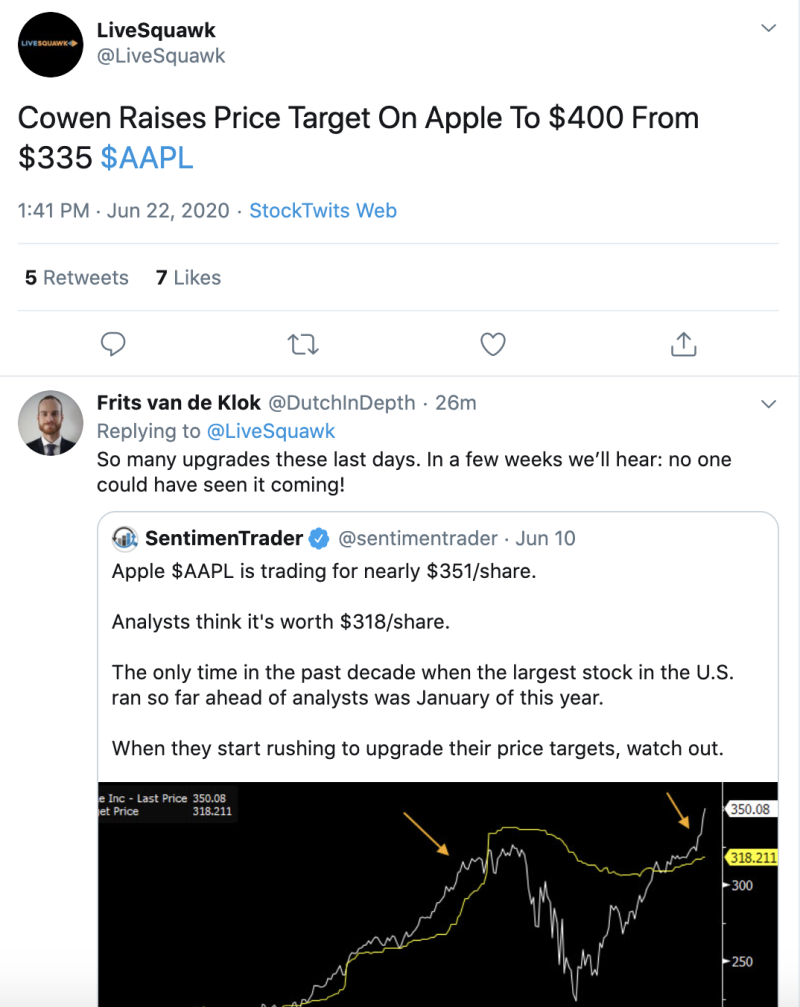 Image source: Twitter FirstSquawk
At the moment, the share is trading near the level of $350, however, the growth is not as fast as it was in May. The first signals of the possible correction have appeared two weeks ago when the share dropped from $354 to $330 but that was a correction as the rise has continued.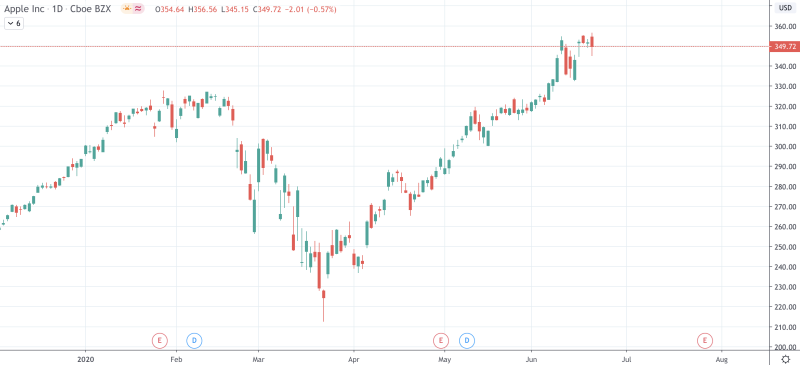 Image source: TradingView AAPL
On the daily chart, AAPL is trying to fix above the $250 level to confirm the bullish trend and keep growing. Meanwhile, since mid-March 2020 the share has got out the drop and updated its all-time-high. Currently, AAPL is trading at $249.72 per share.