AMD Stock's Target Price is Set to $95-100 by the Famous Trader
A renowned trader and an analyst @traderstewie says he holds an open position in AMD, a semiconductor company that develops computer processors and related technologies for business and consumer markets. In his opinion, AMD shares still have a lot of room for growth, according to the technical analysis. The trader believes that the target price for the company's stock is $95-100.
Still holding a full position in this $AMD.... Looking super strong coming off the recent market bottom. Showing very strong relative strength versus the Nasdaq. Targeting at least $95 to $100 area @traderstewie via Twitter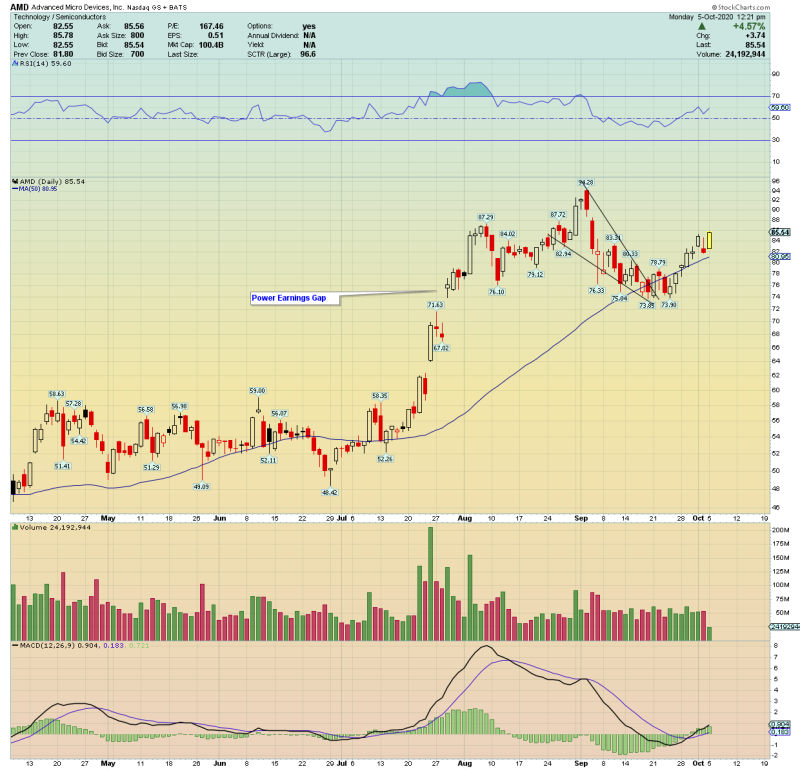 @traderstewie says that despite the rapid growth, outperforming the market, AMD shares will continue to rise even higher. If the trader's target price is correct, then the company's shares need to rise by 11-15% to reach it. This will be a price higher than the all-time high reached in early September.
At the end of September, AMD shares bounced off the 50-day moving average, which marked the beginning of a bullish trend after an extremely unfortunate first half of the month, during which the company's shares lost more than 18% due to the correction of the entire market.
October Announcements and the Bank of America's Bullish Survey
Nevertheless, apparently, October will be much more positive for the company and its investors. In addition to the current stage of growth, announcements of new series of CPU and GPU are planned for October.
Besides, a recent study by the Bank of America confirmed that investors are keeping the bullish sentiment of AMD shares, considering that EPS may more than quadruple in the next two years.
The greatest impact on the market outperformance should have the following to the company's own roadmap regarding new processors with Zen 3 and Zen 4 architecture. Also, great attention is paid to AMD's main competitor, Intel, and its delays, which benefit AMD.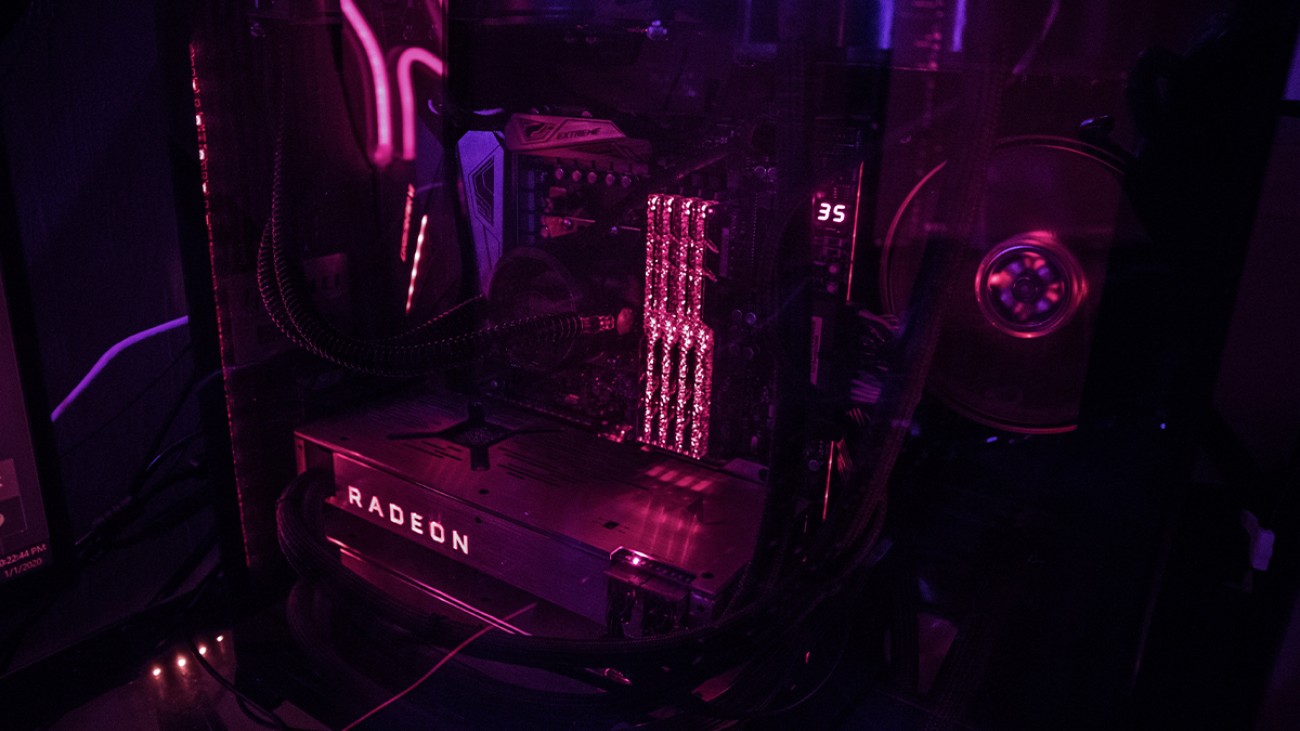 Current Market Price
While the trading in going on Monday, the stock jumped sharply, managing to rise by more than 5.3%. The entire market has been largely green thanks to the positive health news of the President of the United States, who announced last week that he and the first lady are sick with coronavirus.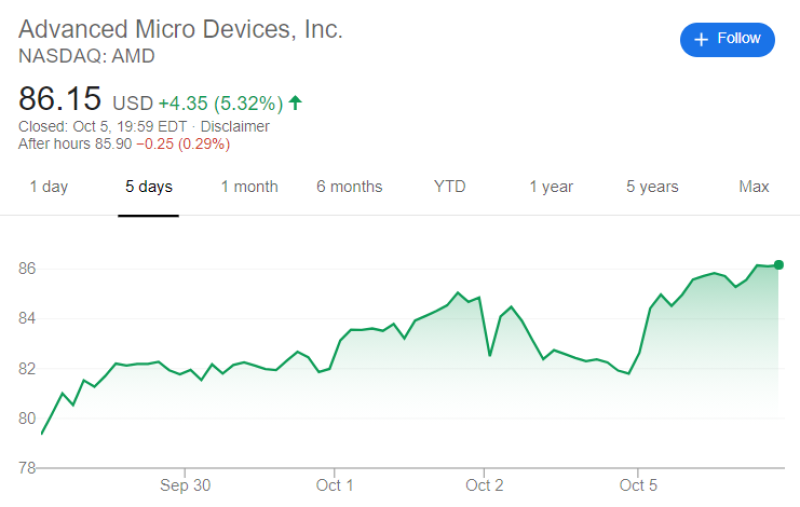 Image Source: Google Finance AMD
However, AMD significantly outperformed the major indices, the S&P 500 rose 1.8% and the Nasdaq Composite rose 2.3%.