Michael A. Gayed, a portfolio risk manager and a market analyst, notes the skyrocketing value of technology stocks on the US stock exchange in 2020. He wonders if this rapid growth is due to the restructuring of the economy and the increasing influence of the tech sector on it, or it's all about the growth of the bubble:
The trading volume in Nasdaq has sustained its rise this year. Is this the emergence of the tech sector as a dominating force or is this the sign of a bubble? #stocks #markets #economy #investing #financialservices #nasdaq #tradingvolume #bubble #technology #sector Michael A. Gayed via Twitter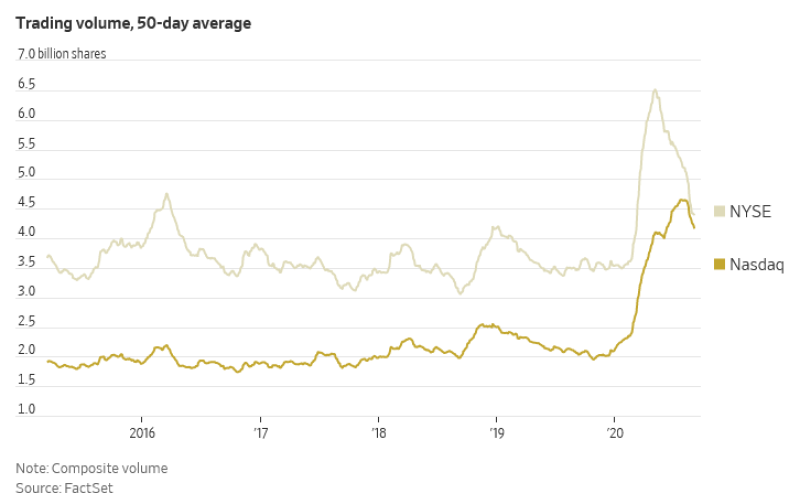 Image Source: Twitter @leadlagreport
However, there are certain facts that may support the theory that there is a bubble in the tech stock market.
SoftBank Is Responsible for the Tech Stocks Rally in August
Last week, the Financial Times revealed that the Japanese conglomerate SoftBank is behind a rally in technology stocks on the US market.
It turned out that one of the largest banks in Japan for, at least, the past month has been busy buying more and more options on the shares of the largest technology companies such as Apple, Tesla and Amazon. Billions of dollars were spent on this, buying up options warmed up the stock market, which caused an explosive growth in tech companies' stocks: in August alone, Tesla's shares rose by 74%, Apple's by more than 20%, Google and Amazon's increased in the price by 10%.
Retail Investors Go All-In
In addition, it appears that SoftBank's actions also had a psychological impact on the market. This led to a rapid growth in the number of retail investors willing to go all-in and buy options on the shares of the same largest companies and trade with leverage. Such risky actions by a large number of retail investors are characterized by an increase in market volatility and, as a rule, are one of the signs of a market correction.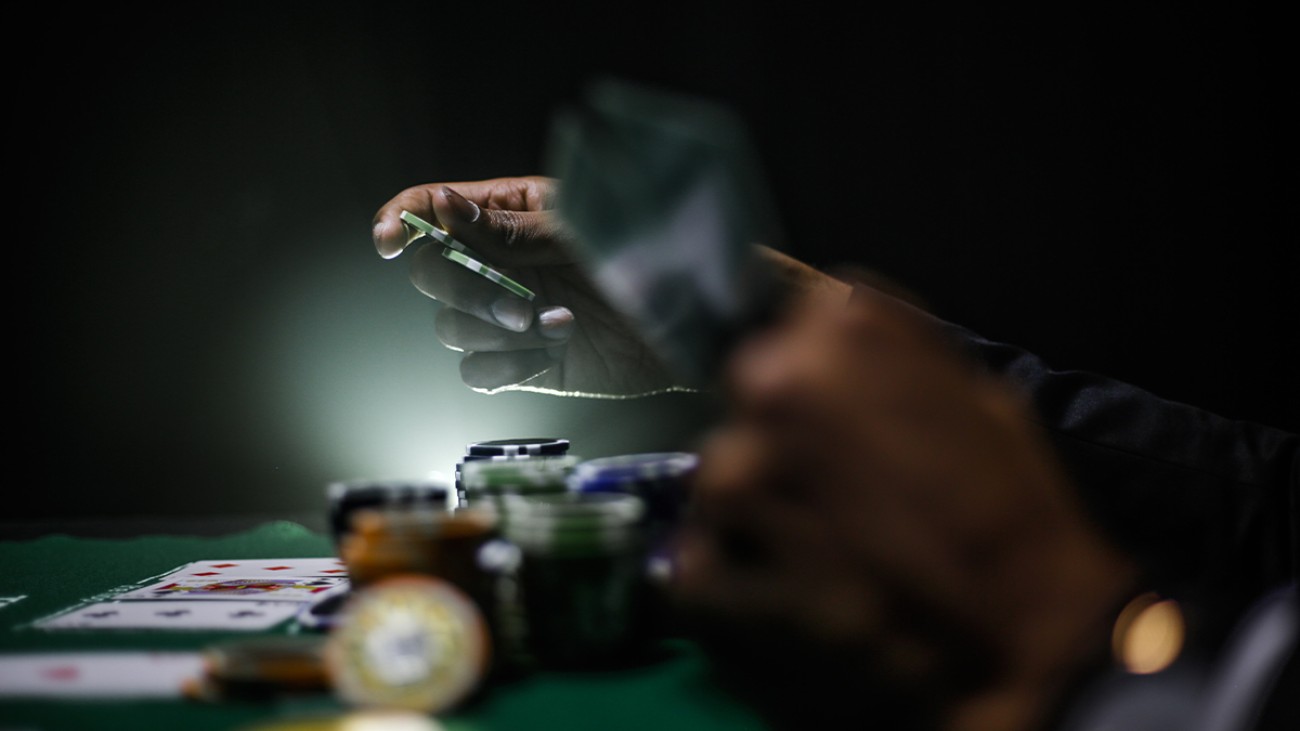 The Rapid Decline of the Tech Stocks
The emergence of this news coincided with a sharp market correction.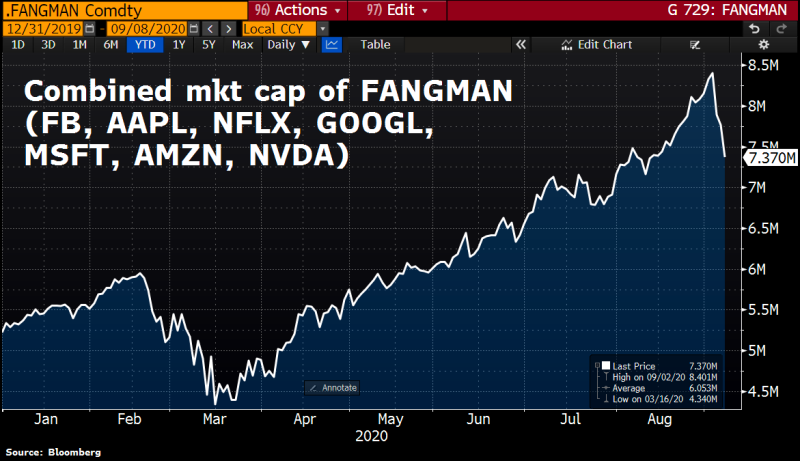 Image Source: Twitter @Schuldensuehner
Technology stocks, which used to be the growth leaders, are now leading the market's decline. According to Holger Zschaepitz, an author at Die Welt and an analyst, the total market capitalization of FANGMAN companies fell by $1 trillion in just 4 days, which equal to the annual GDP of Indonesia.