Insider selling of stocks peaked right before the Nasdaq and S&P 500 correction in early September, @MacroCharts reports.
"Closing the week with a special update of my favorite "Smart Money" indicator: Corporate Insiders sold the Top perfectly – one of the biggest Sells ever. More important: they show no Buying interest yet – only halfway to a bottoming signal. Will revisit this soon. HAGW!" Twitter @MacroCharts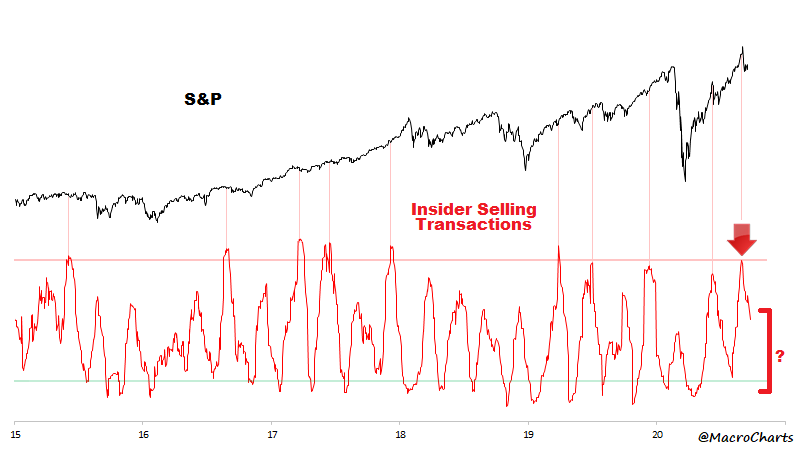 Image Source: Twitter @MacroCharts
Usually, insider selling peaks a little earlier than the market itself, however, this time the situation is different, insiders were able to accurately predict when the market will reach its top. Moreover, the sale at the end of August was one of the largest in recent months.
Besides, insiders also do not seek to open new positions and return to the market, despite the apparent end of the correction. The analyst believes that insiders have not even finished their sales streak and it will continue.
Earlier, analysts have reported that insider trading reached its peak in August. However, the CEO's confidence has been growing over the month.