Insider Sales Are the Biggest since 2015
Michael A. Gayed, a portfolio risk manager and a financial analyst, shares the information about the number of insider stock sales in August.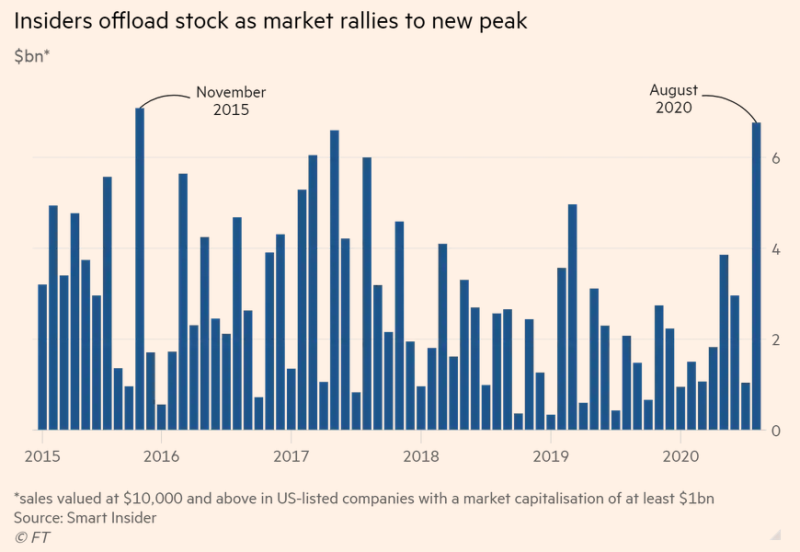 Image Source: Twitter @leadlagreport
"Insiders have sold $6.7 billion of stock in August, the highest figure since November 2015. #stocks #markets #economy #investing #financialservices #insider #insiderselling #selling #warning #correction #top" Michael A. Gayed via Twitter
It turns out that August of 2020 was the month with the highest volume of insider sales in the last 5 years. The total amount of shares sold by company managers was $ 6.7 billion. Larger volumes were observed only in November of 2015.
The Fall and Rise of 2015
It's worth to note that in January of 2016, a month after the previous record, the S&P 500 plummeted by 13%. However, the Index then showed growth and reached new all-time highs for the year of 2016.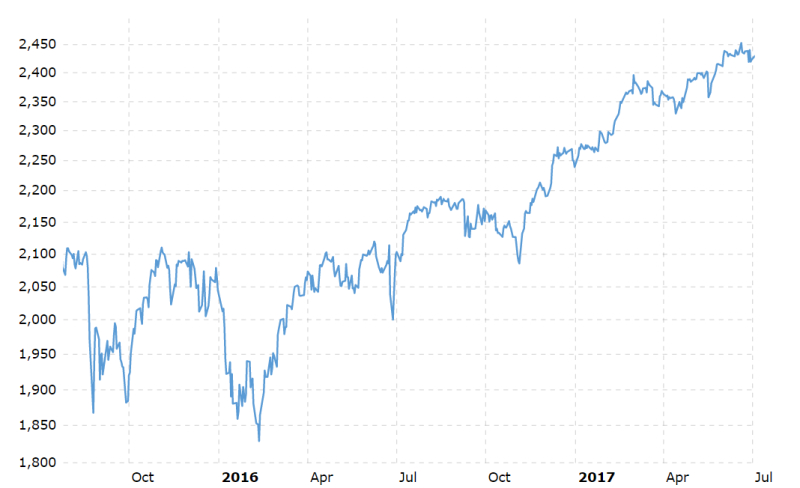 Image Source: macrotrends.net, S&P 500 Daily Chart 
Therefore, the maximum volume of insider trading testifies to the fact that the managers of the companies themselves are not confident that the stocks and their companies will continue to rise after the crazy rally. The previous week, which was the worst in last few months, attests to their fears. However, historical data shows that the rise in insider trading is not an indicator of a long-term bear market.
CEO Confidence Is Growing Now
Besides, Mr. Gayed also reports that the stock market is now seeing an increase in CEO's confidence in parallel with a drop in consumer confidence.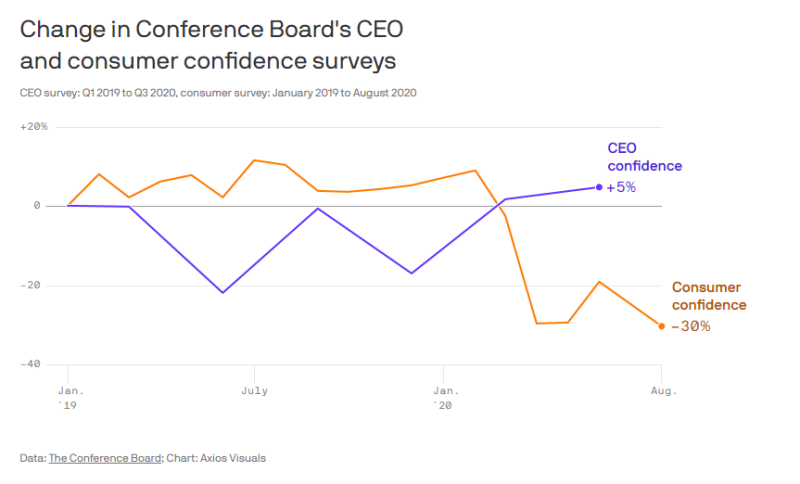 Image Source: Twitter @leadlagreport
"CEO confidence is rising, as consumer confidence is declining. What does this mean for our consumer-led economy? Depends on how much more money Jay Powell prints. #moremoney #ceo #confidence #consumer #economy #money #jay #rising #rise #decline #led #lead #prints #print" Michael A. Gayed via Twitter
He notes that in the current situation, the future of the market depends on the policy of the Federal Reserve, which continues to pump money into the market in an attempt to support it after the lockdown.