The NASDAQ technology exchange index continues to grow. The technology bubble continues to inflate under the influence of new purchases.
Jeroen Blokland, the head of Multi-Asset Robeco, notes that the index has not been recorded in a negative zone two times in a row for 48 days.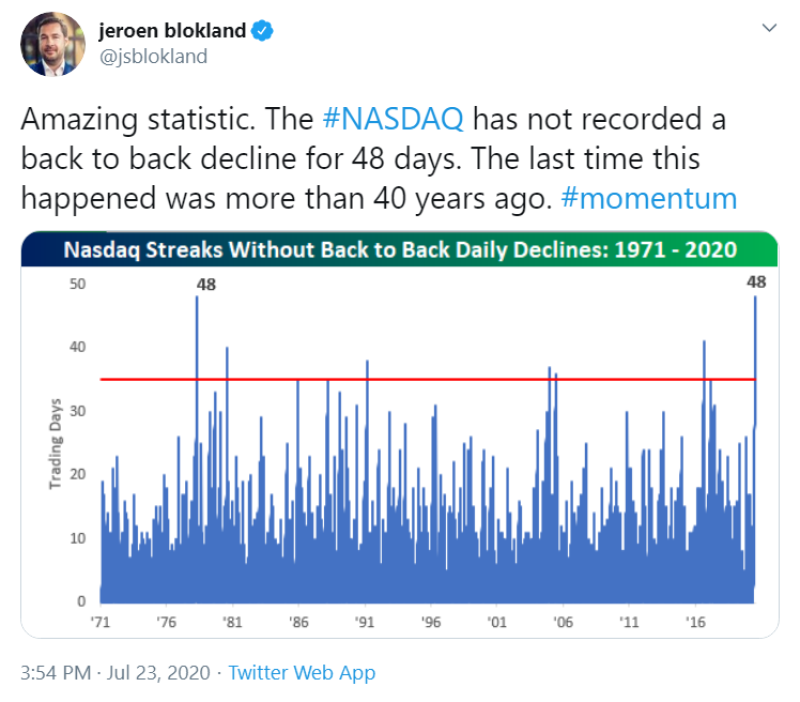 Image source: Twitter @jsblokland
Jeroen warns that the last time this happened was 40 years ago. He thinks that this should be followed by a large correction, which many market participants have long expected.
He has previously pointed out that most S&P500 stocks have higher dividends than the 10-year US Treasury yield. The number almost hit 80%, which is the highest amount. The expert's chart reveals that each time a disaster arises, that figure hits its peaks.
In the Nasdaq, there was a decline from 1,796 to 1,231 in advancing stocks. So, the sum of inventories advanced in the Big Board was 59.3% of the average, while Nasdaq 's volume rose by 56.0% from the average.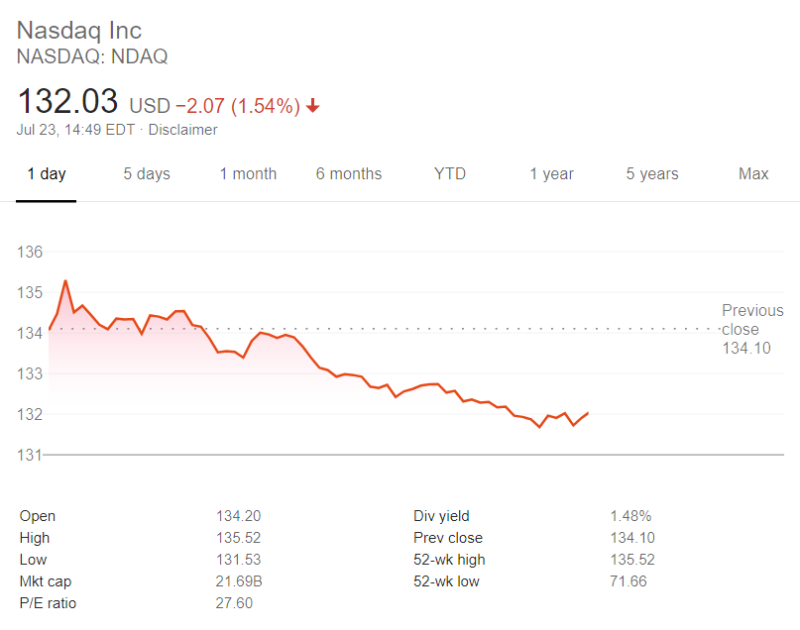 Image source: Google Finance