Microsoft Teams is gaining popularity. More and more organizations are choosing it as a secure alternative for communication. The direct competitor of Microsoft Teams is the American company Zoom.
Microsoft Teams in their blog confirmed the release of a new feature. The app will allow you to add more than 49 people to an online call at the same time. While this feature is still being tested, it will be available for all users by the fall of 2020.
Microsoft Teams users have been waiting for this feature for a long time. Due to many companies being forced to work remotely, there has been noticed service usage growth and video conferences have become of vital importance.
Limited features of the Microsoft Teams platform forced people to switch to a less secure alternative, Zoom. The new Teams' feature will be here just in time for the start of a new school year in September.
This news had a positive impact on Microsoft shares. On Wednesday, the stock opened up with +1.02%. At the moment, the price per share is $194.30.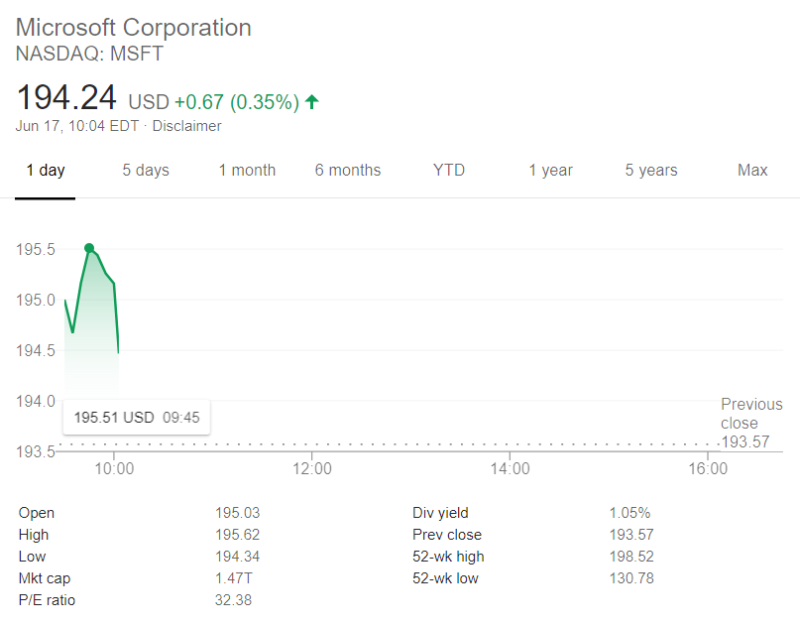 Image source: Google Finance
However, the same cannot be said for Zoom shares. After the opening of trading, the share price fell by -1.35% and is currently trading at $239.31.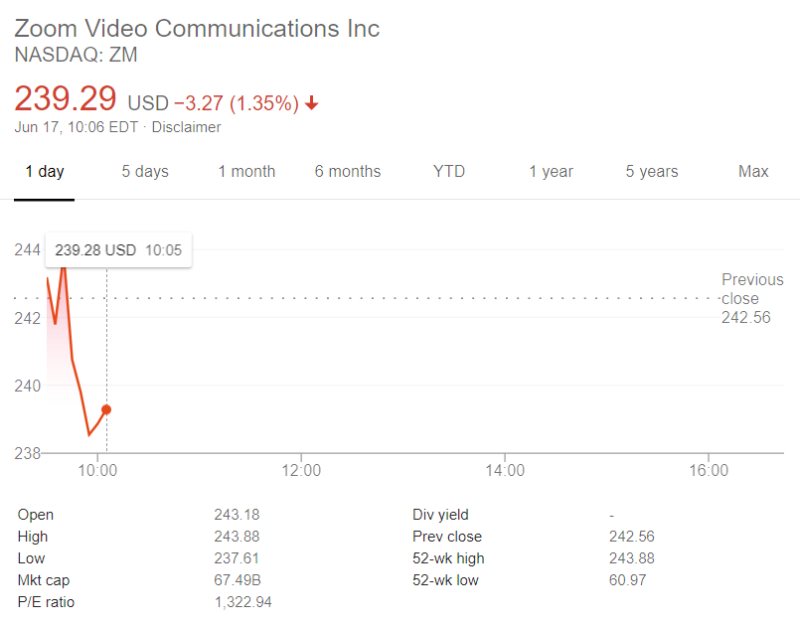 Image source: Google Finance
As a recap, during trading on Tuesday, many shares of technology companies began to recover on the news that the FED will buy back shares worth more than $1 trillion.