Co-founder & Partner at Morgan Creek Digital, Anthony Pompliano (@APompliano), said the way FED is solving the crisis is not the best as 'printing trillions of dollars would negatively affect the stability of the currency in the long-term perspective'.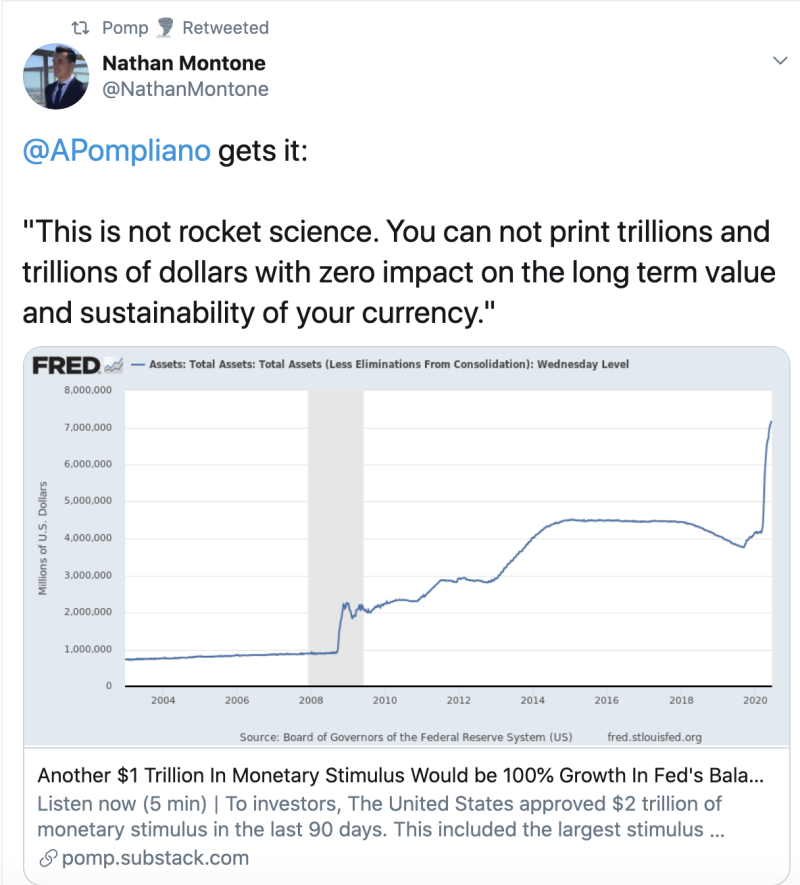 Image source: Twitter @NathanMontone
Futures strengthened after it became known that the Trump administration is preparing a proposal to strengthen the infrastructure of nearly $ 1 trillion. On the eve, the Federal Reserve announced the details of the program of financial assistance to companies affected by the pandemic.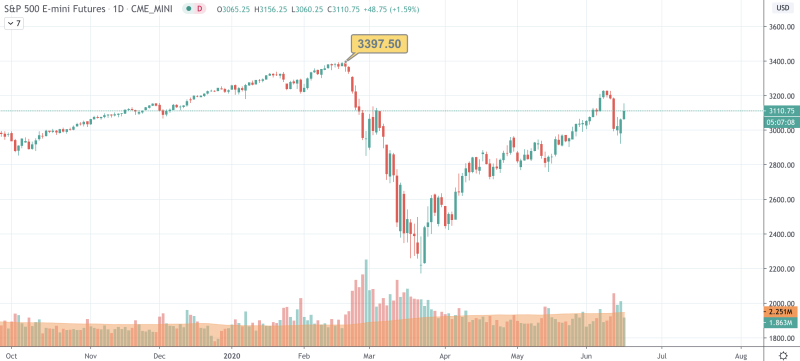 Image source: TradingView S&P 500
The key S&P 500 index is now only 9% behind its all-time high recorded four months ago. Last week, he climbed to a record high of 5%.
The value of shares in the industrial, financial and energy sectors has also increased.