The market is still in a turbulent flow amid the deteriorating epidemiological situation. The escalating relations between China and the United States continue to add fuel to the fire.
Holger Zschaepitz noted that Asian and European markets opened lower. The decline occurred against the background of a sharp decline in the US stock market in the last few hours of Monday's trading session.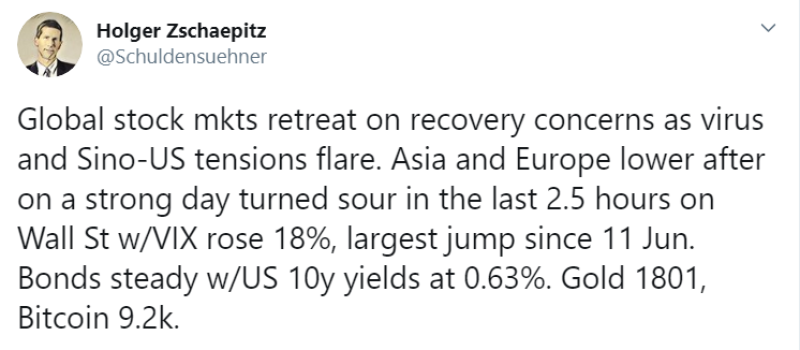 Image source: Twitter @Schuldensuehner
Asian and European stocks repeat the dynamics of the closing of the American indexes. Tensions are being caused by an increase in the number of cases of the virus and trade relations between China and America.
Some users and traders note that this may be the beginning of a correction or profit-taking from a bullish V-shaped recovery after the March drop.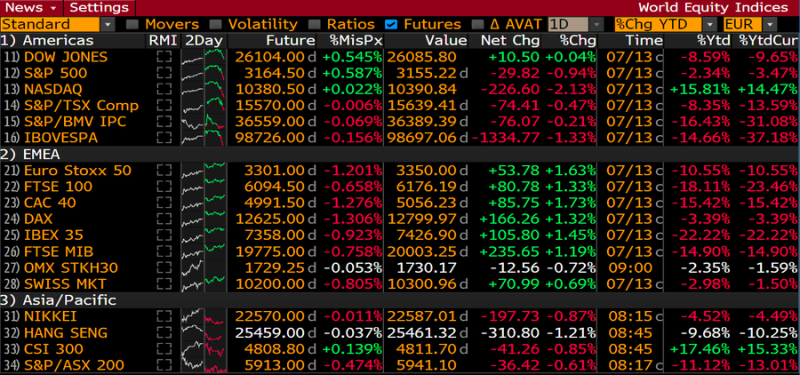 Image source: Twitter @Schuldensuehner
Let us recall that some analysts saw some bearish formations, in particular, discrepancies in technical indicators on the index charts. All of the aforementioned can serve as a signal for an early reversal of the trend.