SentimenTrader analyst group reports that the current behavior of the Nasdaq 100 Index, which grew by 2% during the day and set a new record, and then sharply fell to levels below the opening, was already recorder once - on March 7 of 2000, a few days before the collapse of the Dotcom bubble.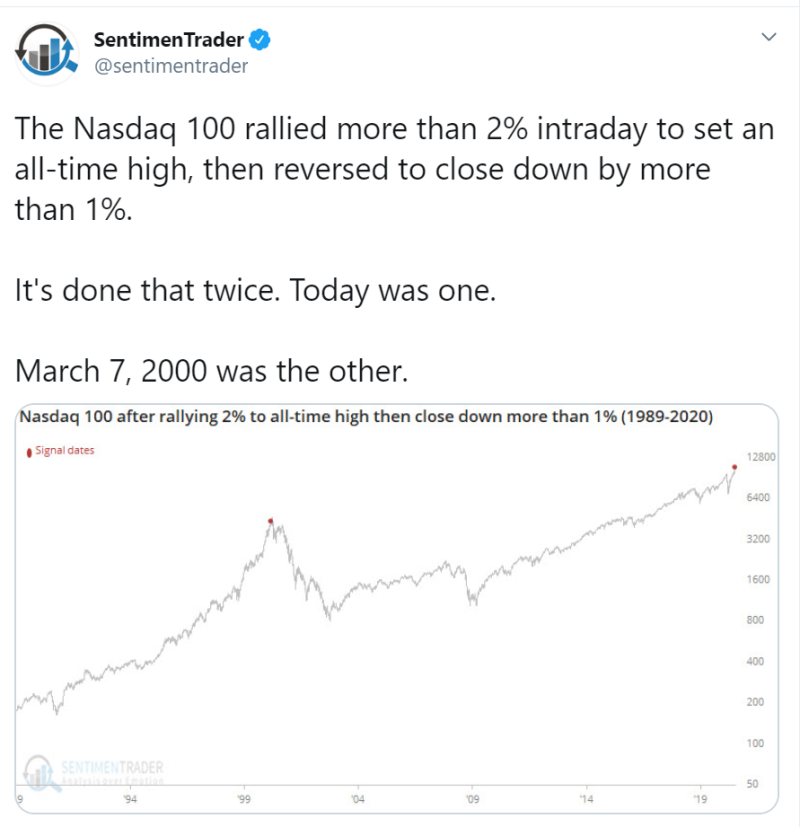 Image Source: Twitter @Sentimentrader
According to the information provided by the @SPXTrades channel, this current rapid drop in the Index is due to the shares of the largest technology companies having sharply fallen in price today.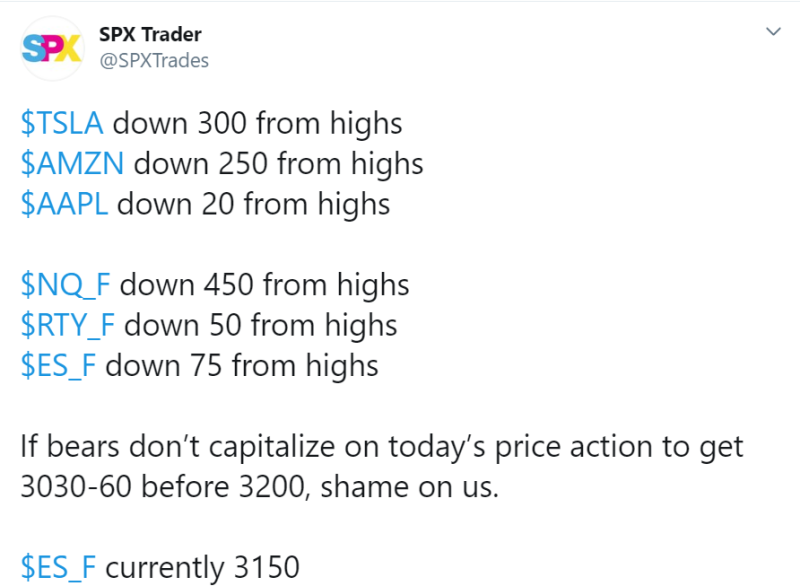 Image Source: Twitter @SPXtrades
Earlier analyses demonstrated that it was the largest companies, such as Apple, Tesla, or Amazon, which pulled the Index up, while the smaller ones were in a less favorable position.