The stock market is breaking historical price records. A trader, Sven Henrich, made a technical analysis of the index. Its findings are raising some concerns.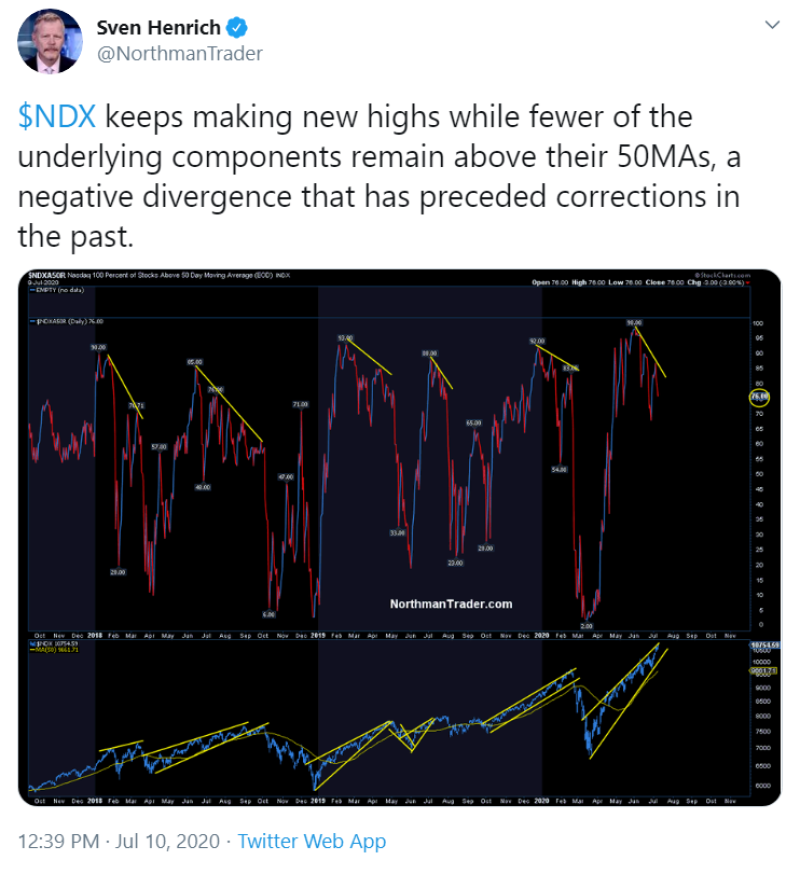 Image source: Twitter @NorthmanTrader
Sven claims that fewer technical indicators remain above their 50-day moving average. Many of the indicators it uses are already beginning to signal bearish divergence.
As the trader notes, such divergences caused large downward movements, and this signal cannot be ignored.
The S&P 500 index represents business patterns in the general economy, while major technology firms weigh heavily in the Nasdaq index. The sharp rise in the distance between the two indexes reflects the rising plurality of big technology firms.
Sven recently warned that the stock market is now represents a huge financial bubble. According to his research, in less than two weeks, only five firms have capitalized more than $500 billion. Those include Amazon, Microsoft, Apple, Google, and Twitter.
The growth of companies in the technology sector continues. Let us recall that Amazon (AMZN) recently updated its high historical prices.