Decentralized Finance is becoming more and more popular. This statement can be confirmed by data that the balance of wallets of cryptocurrency exchanges with the Ethereum (ETH) cryptocurrency is at its historical low.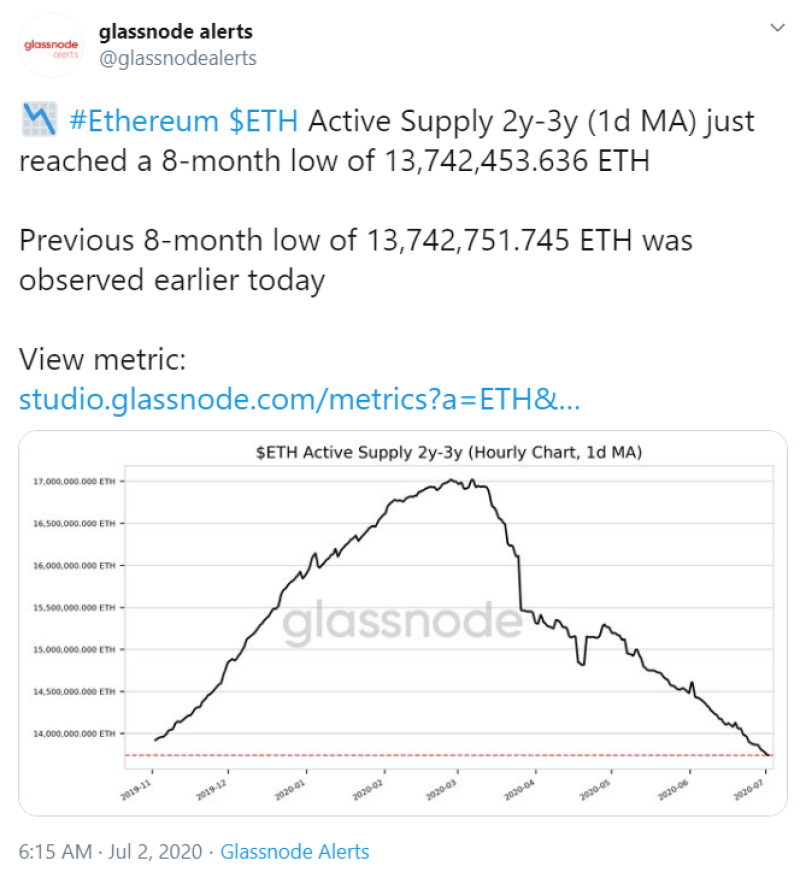 Image source: Twitter @glassnodealerts
The last time such value was reached occurred 8 months ago. The maximum values were observed in March 2020, on "Black Thursday" traders rushed to sell cryptocurrency on exchanges.
Where is the Ethereum transferred to?
This chart of the outflow of cryptocurrencies from the wallets of centralized exchanges has an inverse correlation with the chart of locked ETH in the Decentralized Finances protocols.
According to data from DeFiPulse, the amount of locked Ethereum has increased by 0.5 million ETH since mid-June. And this is only for June. At the moment, the values are at their historical highs.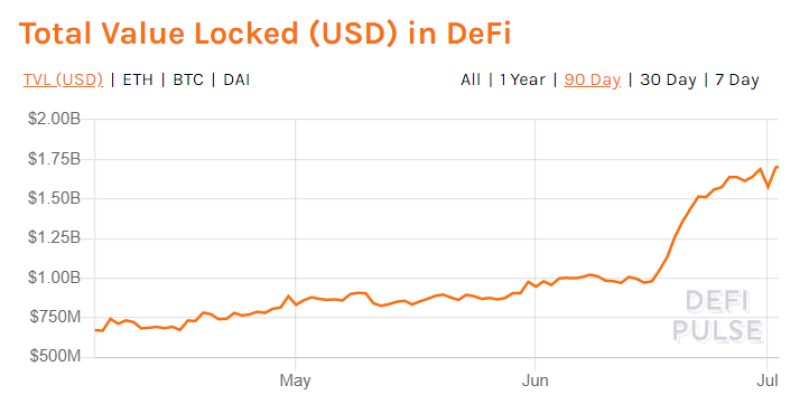 Image source: DeFiPulse
If this trend continues, centralized cryptocurrency exchanges may face a lack of liquidity, which they will have to cover with their funds.