Adam Back posted a tweet in which he explained the impact of halving on the price of Bitcoin. He believes that it is important to monitor the ratio of supply and demand.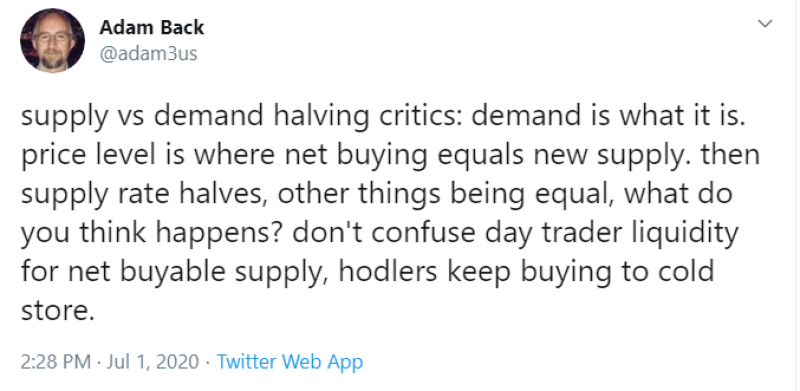 Image source: Twitter @adam3us
It explains the origin of the price as the relationship between the net purchase and the new offer. If there is a decrease in supply, then the equal price under this rule moves up to meet demand.
Do not confuse liquidity during the day and net purchase offer. He also recalled that holders buy Bitcoins and send them to cold storage for a long time.
Vitalik Buterin, the founder of the Ethereum cryptocurrency, would not agree with this opinion. The founder of the second-largest cryptocurrency claims that halving Bitcoin won't automatically lead to higher price rates.
Nevertheless, major analysts and traders expect that the ice should move soon. For example, trader Sven Henrich has been monitoring the activity of the main cryptocurrency for about a month. He believes that the fate of Bitcoin is being decided now.
For more than a month, Bitcoin has been trading in a sideways range, the price has not fallen below the $8,700 mark and has not risen above $10,500. Let us recall that the halving occurred on May 12 and since then the price has not changed dramatically, although transaction fees returned to the value before halving.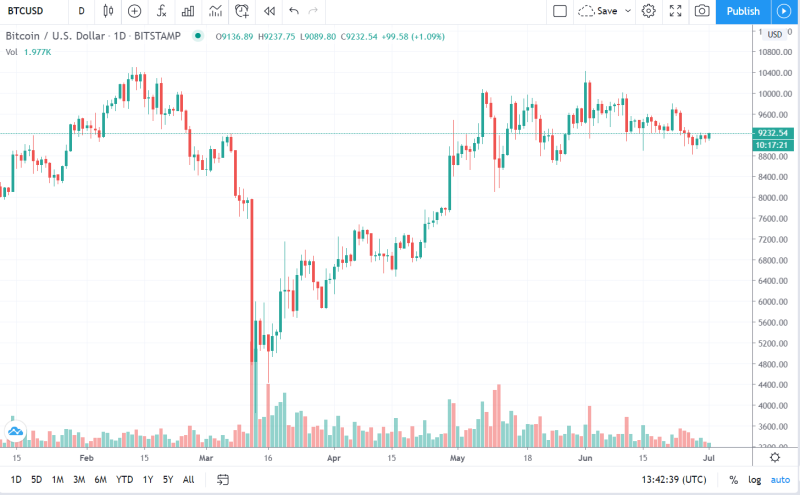 Image source: TradingView Bitcoin