Bitcoin (BTC) has reached its realized price according to the Glassnode charts (@glassnode). BTC hits $6,000 for the first time in its history. Realized price is the market cap of the asset divided by the number of generated stocks (coins in our case).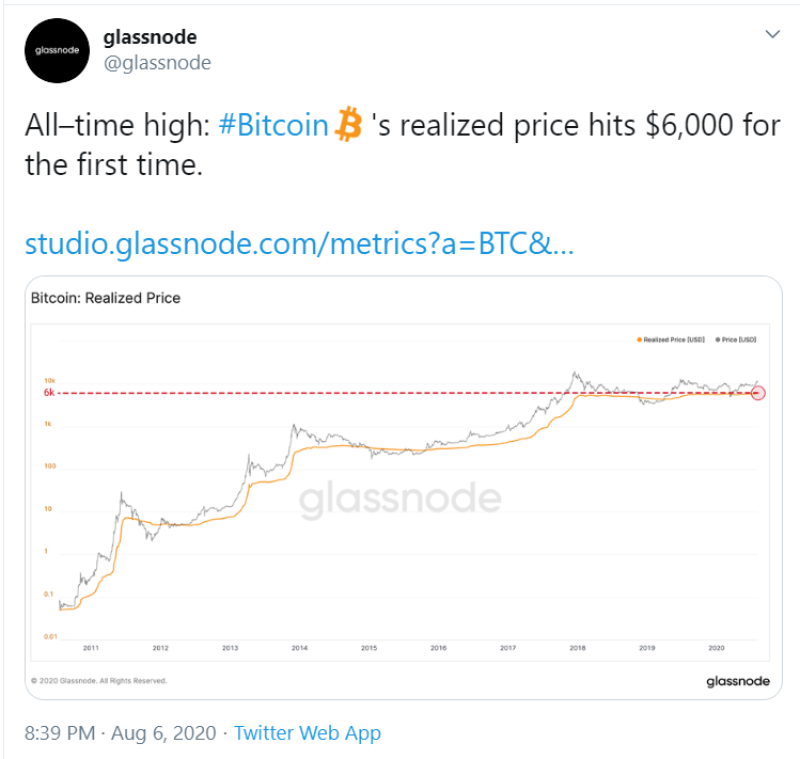 Image Source: Twitter @glassnode
Bitcoin's Benefits from DXY Plunge
Bitcoin is in the same list with Gold (XAU), Silver (XAG), Crude Oil (WTI), Euro (EUR) various indices, and other surging assets benefiting from the DXY downtrend, connected to the weak US data accompanied by ultra-easy FOMC monetary policy.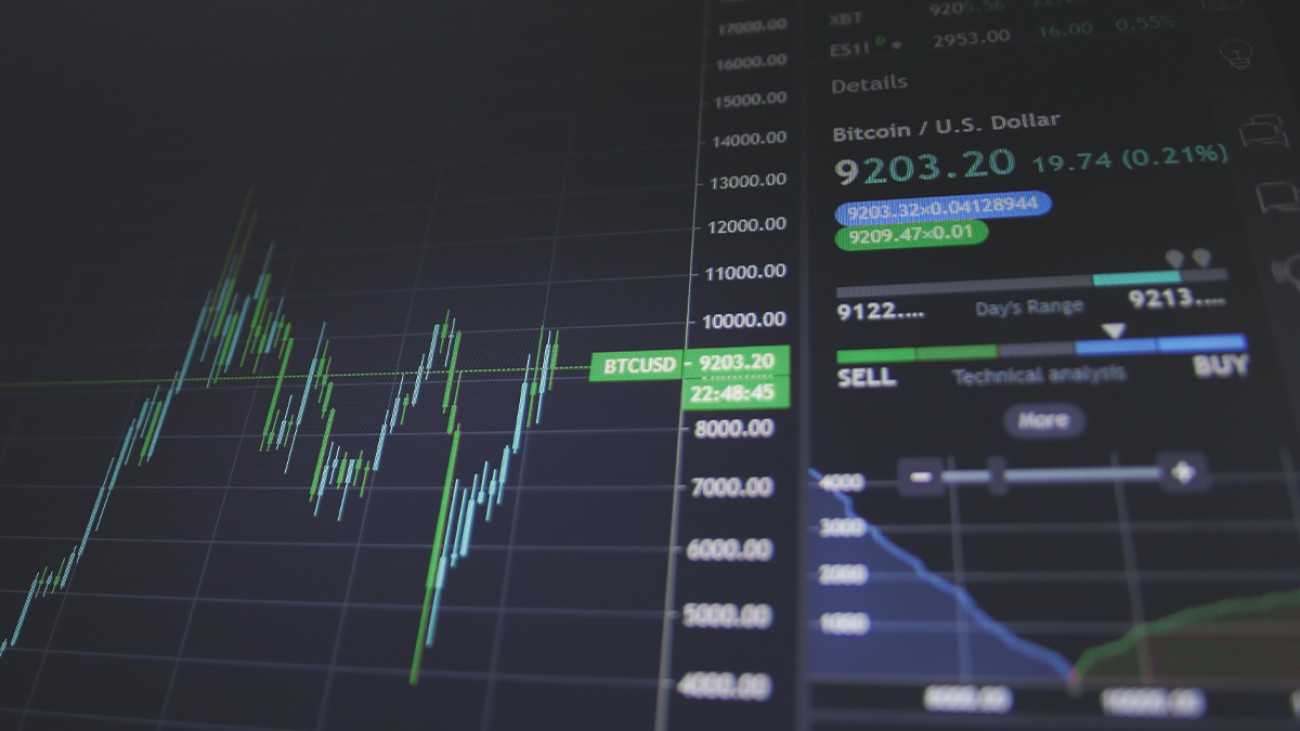 Positive Outlook
Image Source: TradingView BTCUSD
Bitcoin is sometimes compared to Gold and even became known among some experts as 'digital gold'. BTC/USD is on the way to its highest levels ever. However, the currency pair stopped at psychological level of 12,000 to take a breath. The growth of Bitcoin is supported by the general negative situation in the world including the global recession, which currently became major investors' concern. 
Bitcoin has a positive outlook now as it is very attractive these days. U.S. economy posts new lows, the level of unemployment in the U.S beats all records and the GDP slumps to the levels, where it was during the Great Depression. 
This situation stimulates more people to learn about the advantages of Blockchain and to buy cryptocurrencies to save their investments. Moreover, financial institutions and investors pay too much attention to this digital asset as well. Growing demand for Bitcoin will support its price and stimulate BTC/USD's further growth to its all-time highs.