Growth of activity in the Tron blockchain
The Tron blockchain has also caught up the Decentralized Finance (DeFi) wave, growing network operations in three months by +265%. Recently, only DeFi has been spoken about by investors in the crypto-currency business. The latest 2020 theme is going forward and new problems and exploration are gathering traction.
dAppRadar conducted a survey for the last quarter and released a small report on which services in the Tron blockchain are considered to be the most popular in the last quarter.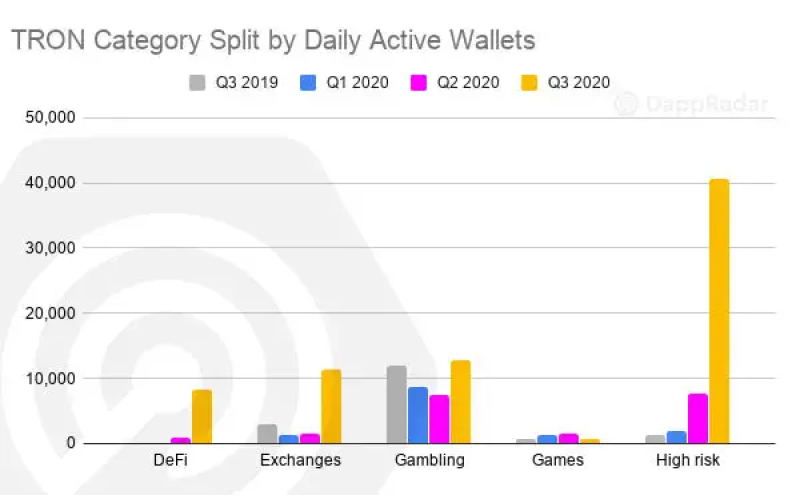 Image source: dAppRadar Blog post
The high-risk category on TRON contributed 55% to the overall daily activity of the Protocol. But also along with this, the sector of decentralized Finance has made a huge increase. This was due to the fact that Justin Sun announced the launch of exchange similar to Uniswap on the Tron blockchain - JustSwap.
The Increase in the Number of Active Users
On average, the number of active users and wallets has increased. During the third quarter, there was an average of 8,000 addresses per day. This quarter the growth in the number of addresses was triggered by a recent event in the Tron blockchain ecosystem.
This event was the launch of the SUN platform, where users were asked to freeze TRX on a smart contract in order to get SUN cryptocurrency. Later, the cryptocurrency has been added for trading on a stock exchange Binance.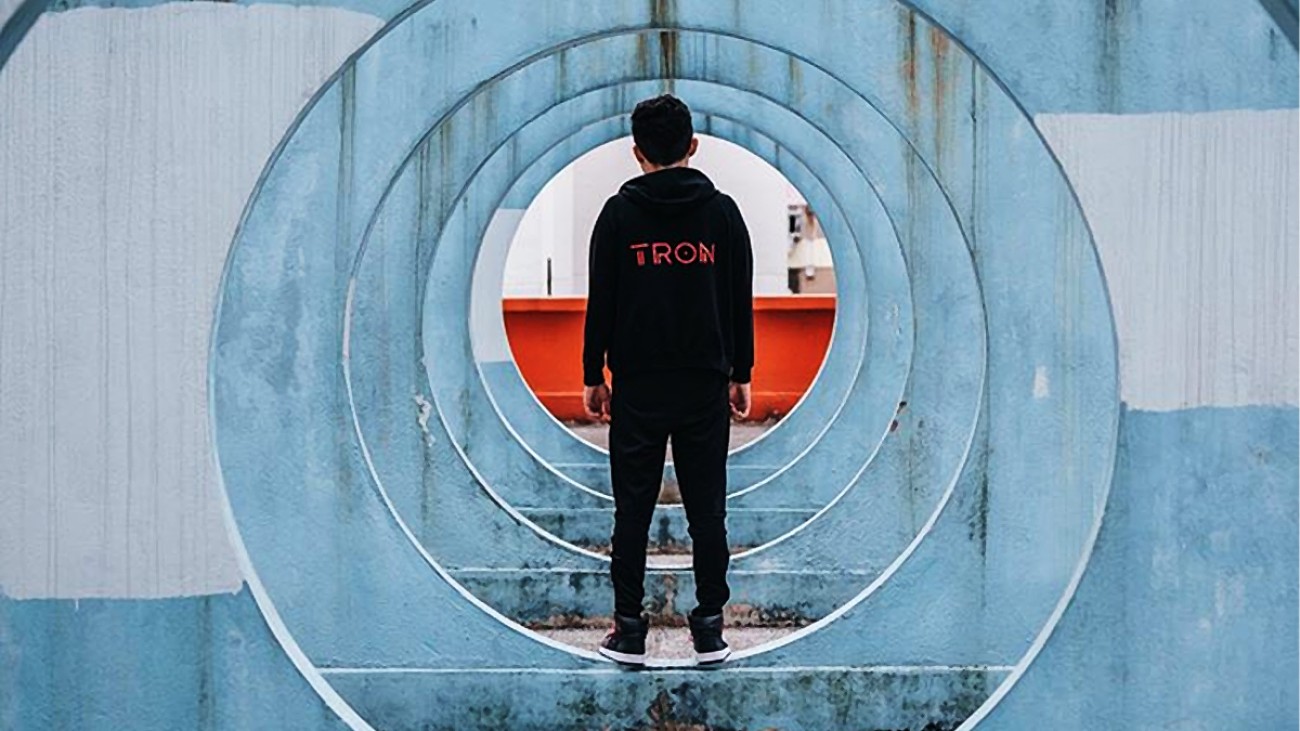 Recently, the DeFi industry hit a new peak, with money invested into DeFi applications at over $13 billion. In addition, many investors are drawn to this lucrative market through the great benefit prospects of DeFi ventures like Uniswap or Yearn.finance. 
Recently, TRON has also cooperated with Huobi with DeFi Mining. Staking Huobi Token (HT) mining was allowed and will take around two weeks for the HT / TRX trading pair.