The US Federal Reserve System (FED) left the base interest rate unchanged - at a minimum level of 0-0.25%. In the statement, the regulator indicated that he would utilize all tools available to support the US economy and to achieve maximum employment along with the stability of prices.
The US Federal Open Market Committee leaves the base rate unchanged for the second time in a row when it comes to scheduled meetings. The FED lowered it to the current minimum level at two urgent meetings in March when there was a panic in the financial markets due to the coronavirus pandemic.
Despite this news, the US stock indices continued to decline. The Dow Jones industrial index (DJI) fell 1.04% to 26989.99 points, the S&P 500 wide market index fell 0.53% to 3190.14 points.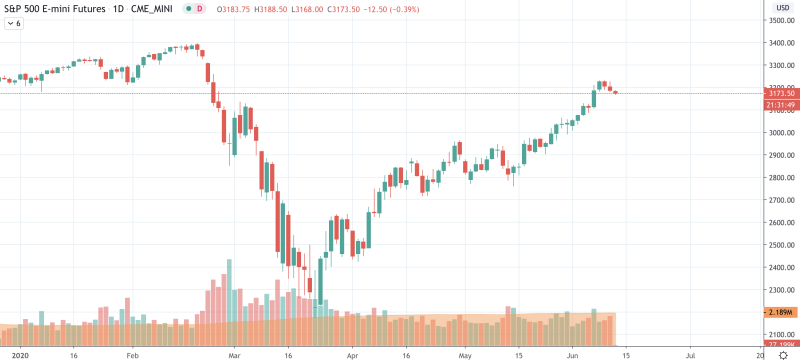 Image source: TradingView S&P500
At the same time, the NASDAQ index of high-tech companies grew by 0.67% to 10020.35 points, remaining at historic highs. On Tuesday, NASDAQ overcame the psychological mark of ten thousand points for the first time.