According to Reuters, The Trump administration has selected five companies as the most likely candidates for the production of a coronavirus vaccine: Moderna (MRNA), Merck (MRK), Johnson & Johnson (JNJ), and Pfizer (PFE). Companies will gain access to additional government funding, clinical trial support, and logical support even before the most effective vaccine is determined.
All companies from the list have shown huge growth since the start of the Coronavirus pandemic. Moderna (MRNA) is the top gainer, having rocketed by more than 300% since March 2020.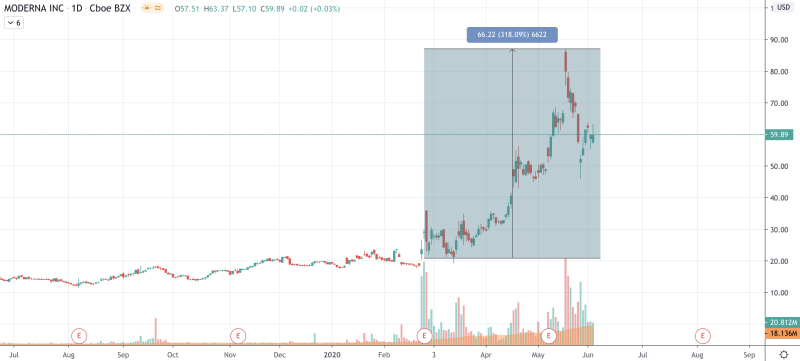 Image source: TradingView Moderna
Trump previously said on his Twitter page that the progress of a coronavirus vaccine is faster than expected.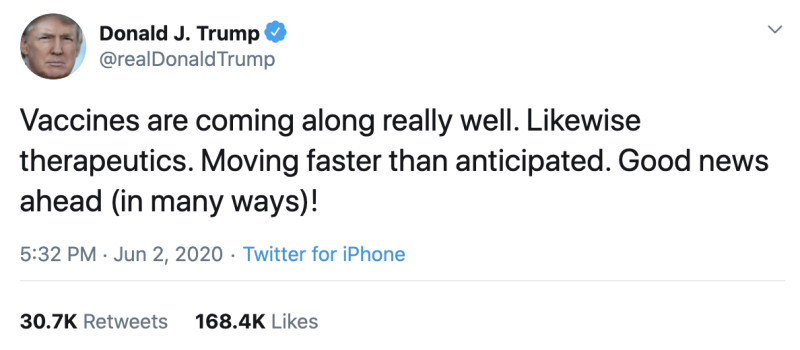 Image source: Twitter @realDonaldTrump