An Extremely Significant Deal Won't Happen
There will be no deal between Tinkoff Bank, one of the most popular in Russia, and Yandex, the country's largest technology holding. The stocks of both companies led to a decline in the Russian market on Friday. Besides, the Central Bank has expressed a desire to check the companies for insider trading, according to media reports.
Experts called the potential deal extremely significant for the entire Russian market since the merge of Tinkoff Bank and Yandex could create a financial and technology company that could compete with the country's largest state bank, Sberbank, which has been actively trying to enter the technology sector in recent years. The deal was valued at $5.5 billion.
Earlier this week, insiders warned that the deal was likely not going to happen. They also claimed that there were proposals from MTS and unnamed state-owned companies, but so far these hearings have not been confirmed.
The Reasons of Break and Stock Market's Reaction
According to the official statement of Oleg Tinkov, negotiations on the deal were terminated since the companies could not agree on the format of interaction after the deal was completed. Mr. Tinkov wanted to continue working at the company and viewed the deal more as a partnership. Yandex, in turn, hoped to gain more control over the bank.
The stocks of both companies fell, with Yandex shares plummeting more than 4% in one day. Also, the fall affected MTS as one of the potential buyers.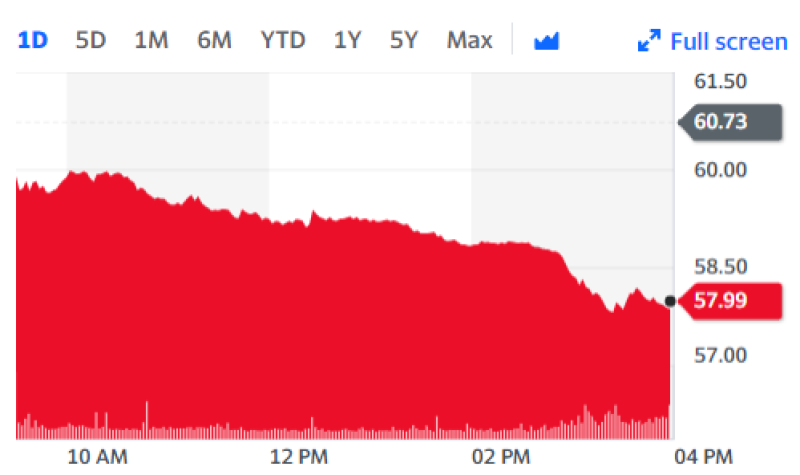 Image Source: Yahoo Finance YNDX
Tinkoff's shares fell by almost 4% at the moment, but managed to win back part of the fall, although they closed the day with an almost 2% decline.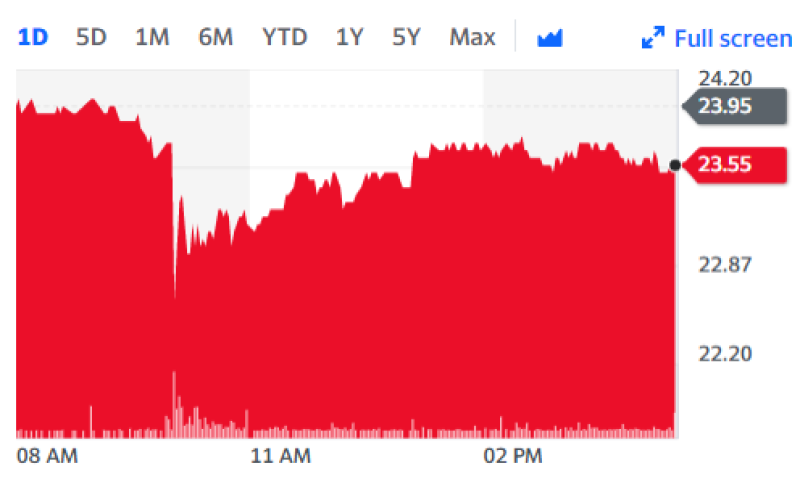 Image Source: Yahoo Finance TCS:IL