Earlier it was reported that an insider had warned about the imminent acquisition of Tinkoff bank by the Russian technology conglomerate Yandex. This information was officially confirmed on Tuesday when Yandex announced the purchase of the bank for $5.48 billion. Yandex wants to buy 100% of shares of Tinkoff Bank.
Tinkoff and Yandex Stocks Are Growing
Yandex stock soared after this announcement. The Moscow Exchange had to introduce a new trading regime because Yandex shares jumped by 25% in less than 10 minutes of trading. Even though the shares of a tech company suffered during the massive decline in the US market, the daily gain was still more than 10%.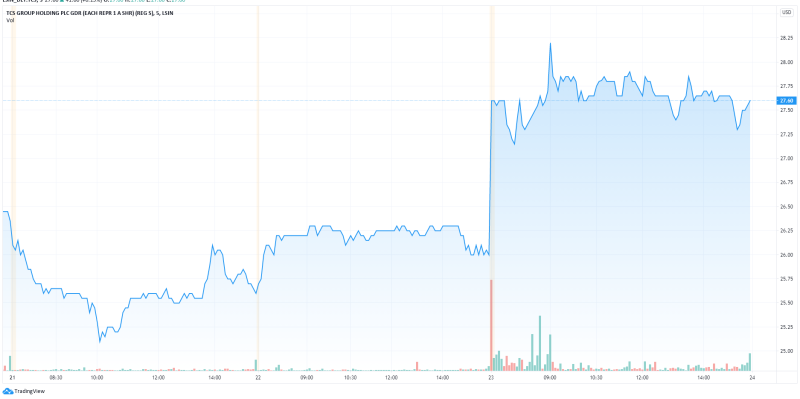 Image Source: Tradingview YNDX
Shares of Tinkoff Bank also began to rise, at morning trading (Moscow time), it was more than 6%. Although it repeated the decline of Yandex during the U.S. trading session, by the end of the day the increase in price was about 6%.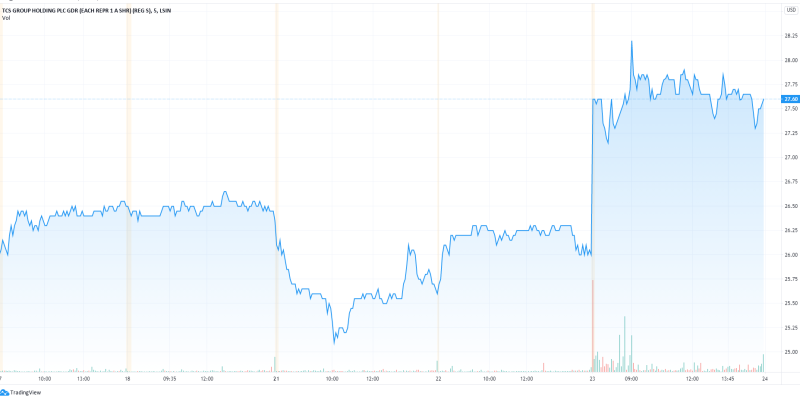 Image Source: Tradingview TCS:LI
A Milestone Deal for the Russian Market
It's worth to mention the fact that the shares of both companies showed an increase in price after the announcement of the deal. Usually, during a takeover, the stock of only one goes up, while the other, on the contrary, goes down.
However, this was not the case, and experts believe that the point is that this is a "win-win" takeover, which is beneficial to both parties. On one hand, Tinkoff will gain access to Yandex's digital capabilities and will be able to use its developments, become part of a large ecosystem of the tech giant.
On the other hand, Yandex will be able to integrate the bank's digital financial infrastructure into its services and compete directly with larger state-owned banks, such as Sberbank and VTB, which are currently actively developing the digital sphere and are building powerful ecosystems based on their banks.