The current state of the stocks market is considered to be a 'bubble', according to an expert. The top technological companies have reached their peaks and the time of a big fall is about to come soon.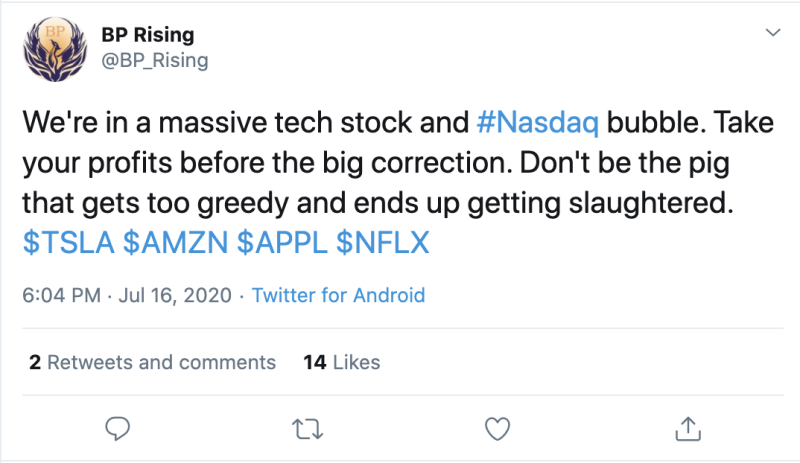 Image source: Twitter @BP_Rising
The ongoing bubble mainly related to Tesla (TSLA), Amazon (AMZN), Apple (AAPL), and Netflix (NFLX) as they have shown the biggest growth after a dump in mid-March of 2020. All of them are trading at their maximum levels and there are high chances to see a correction.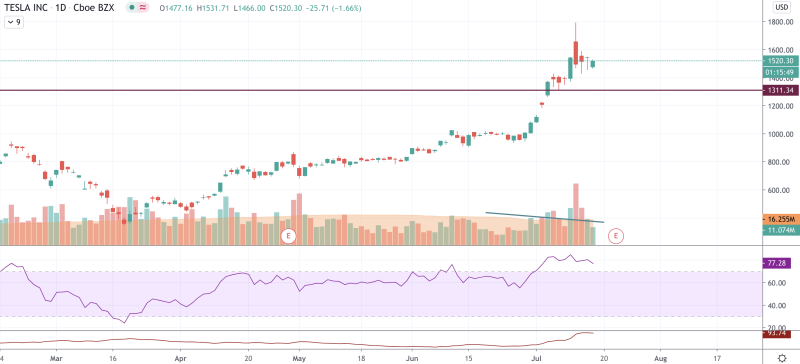 Image source: TradingView TSLA
On the daily chart, Tesla (TSLA) is already facing a correction after reaching the $1,800 mark. The trading volume keeps going down while the stock has stuck at around $1,500. What is more, the asset is still overbought based on the RSI indicator that has formed a bearish divergence. If the volume remains at the same place, TSLA may shortly decline to the next vital level at $1,300.
TSLA is trading at $1,520 at press time.