According to an investor, Jim Osman (@EdgeCGroup), the US administration made an agreement with Pfizer Inc and BioNTech to purchase a batch of future coronavirus vaccine.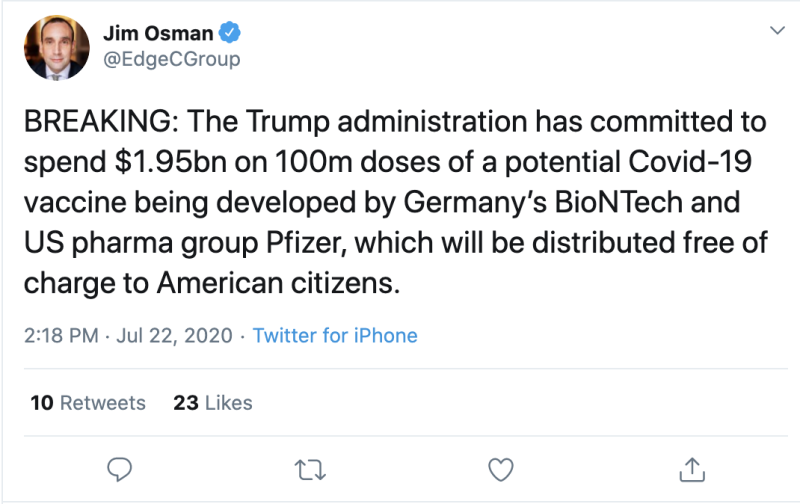 Image source: Twitter @EdgeCGroup
Based on the agreement, the companies will supply 100 million doses of COVID-19 vaccine after FDA approval is granted. At the same time, U.S. residents will receive the vaccine free of charge. Pfizer and BioNTech were up by 5% and by 8.6%, respectively in a preliminary trading on Wednesday.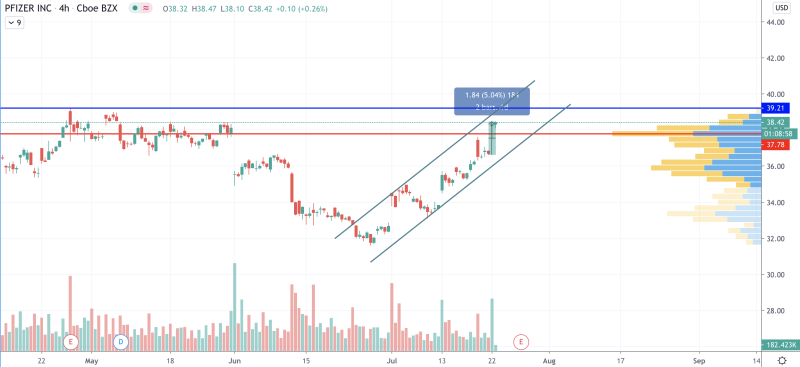 Image source: TradingView PFE
As for the technical chart, Pfizer (PFE) has risen by 5% over yesterday. The stock has been trading in the rising channel since the end of June against relatively high trading volume. It means that it is likely to continue growing. In this case, the next target for bulls is the peak of May 2020 at $39.21 per share. Besides, high liquidity supports the price rise.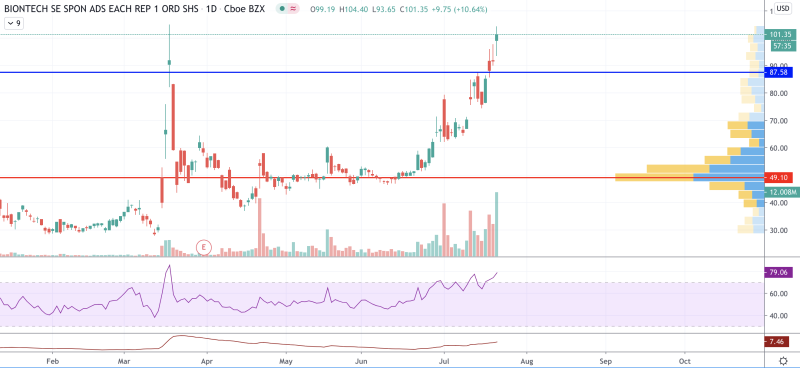 Image source: TradingView BNTX
BioNTech (BNTX) has grown even more than Pfizer (PFE). However, traders may expect a short-term correction of the stock as the RSI indicator has already located in the overbought area. All in all, the asset may drop to support at $87.58 followed by a continued rise.
BNTX is trading at $101.35 at press time.