The US stock market opened and trades on June 11 in the "red zone" - the Dow Jones Index (DJI) fell to 26,000 points, the Nasdaq is again below 10,000 points.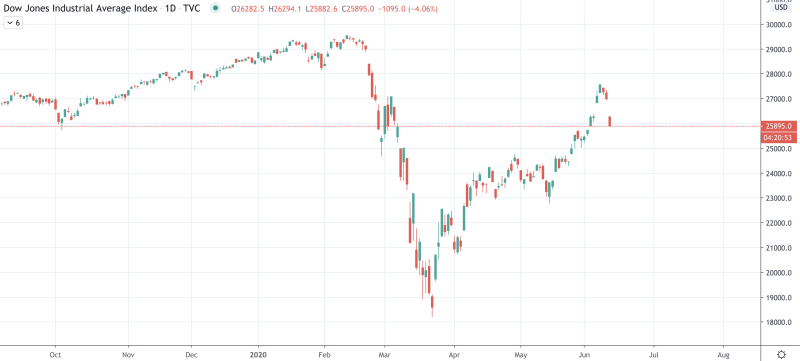 Image source: TradingView DJI
A popular host on CNBC and crypto trader, Ron Neuner (@cryptomanran) pointed out that the current value of the DJI index is lower than it was one week ago.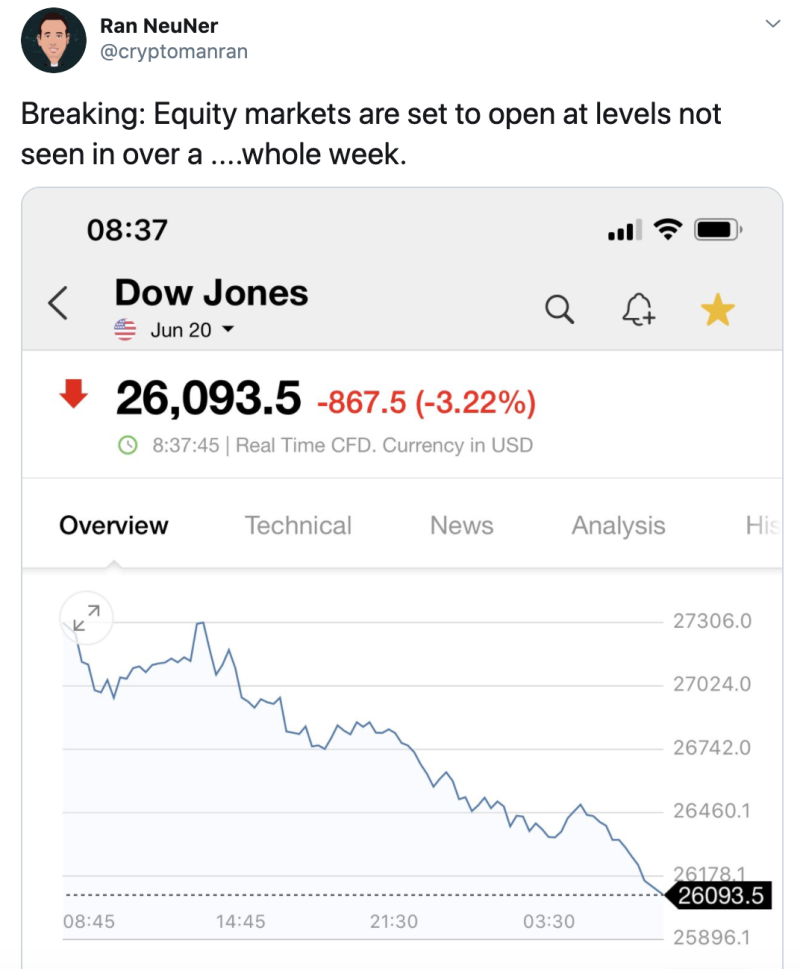 Image source: Twitter @cryptomanran
The negative sentiments on the market are accompanied by the increase in the unemployment rate where 1.5 Mln of Americans applied for unemployment benefits according to CBS.  
At the same time, the number of persons receiving benefits has again decreased to 20929 thousand from 21268 thousand. Meanwhile, the number of businessmen and self-employed receiving benefits has decreased from 10,740 thousand to 9,716 thousand people (more than a million).