Two significant events for Tesla took place this Monday. First, on June 29, 2010, it was 10 years to the day since Tesla's initial public offering.
Second, the shares of the company for the second time in history overcame the psychologically important price threshold of $1,000. In spite of that, Tesla's shares could not rise to its maximum price of $1,025, which was achieved on 10th June.
Scott Redler, a Chief Strategist of T3Live Company,  suggests that TSLA's growth will continue despite the existing resistance, and might reach a value of $1,019 - $1,027.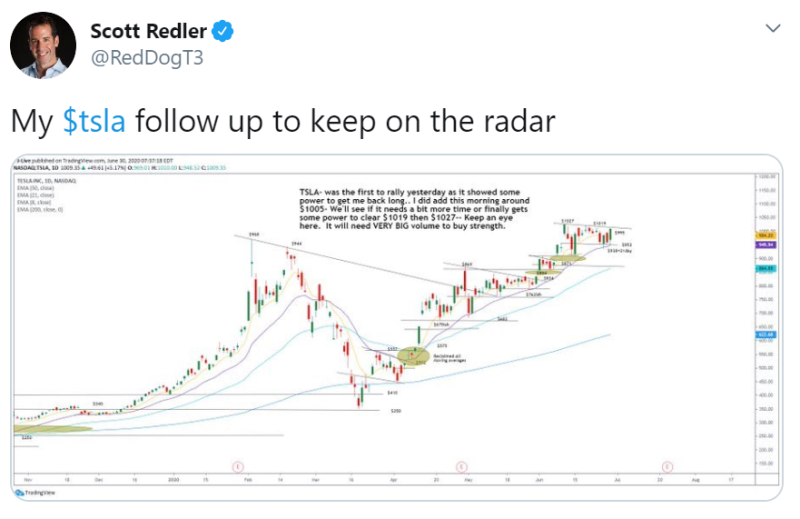 Image Source: Twitter @RedDogT3
Dani Burger, a Bloomberg's author, notes that Tesla has increased market capitalization and suggests that the next goal will be to overtake Toyota, the largest automobile company by market cap.

Image Source: Twitter @daniburgz
In general, analysts suggest that given current market trends Tesla's shares will grow long term:
"More broadly speaking, we continue to expect these higher-growth companies to receive a premium in this low-rate and low-commodity world so you have top-down portfolio tailwinds to boot. Stick with it"   Ari Wald, Oppenheimer's Head of Technical Analysis  
Starting in January of this year alone, the TSLA stocks grew by more than 140 percent, which is an amazing result even under 'normal' market conditions. And although the current situation in the world cannot be considered 'normal', the Tesla managed to completely restore the price of its shares the impact by the pandemic within a few months, returning to February's indicators and even exceeding them.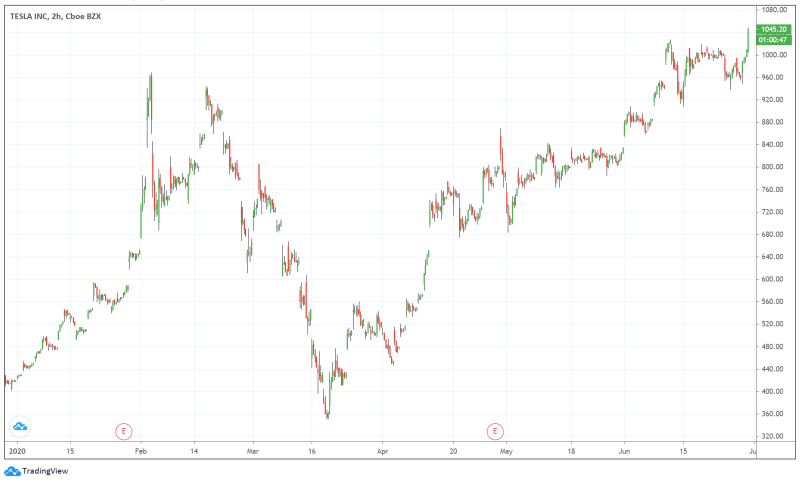 Image Source: TradingView TSLA